Considering using OFX to make a Foreign Transfer?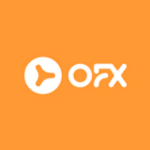 Read on for our Expert Review of OFX Currency Rates and FX Transfer Services
OFX Group is a Foreign Exchange Payment specialist providing international money transfer services to over 150,000 active customers across 6 continents. Internationally OFX Group trades as USForex, UKForex, NZForex, CanadianForex, ClearFX and until recently as OzForex in Australia. OFX employs over 120 staff and has offices in Sydney, London, Toronto, San Francisco, Hong Kong, and Auckland with a dealer always available over the phone 24 hours to help clients.
View article >
---