Considering using OFX to make a Foreign Transfer?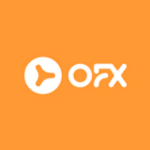 Read on for our Expert Review of OFX Currency Rates and FX Transfer Services
OFX Group is a Foreign Exchange Payment specialist providing international money transfer services to over 150,000 active customers across 6 continents.
Internationally OFX Group trades as USForex, UKForex, NZForex, CanadianForex, ClearFX and until recently as OzForex in Australia.
OFX employs over 120 staff and has offices in Sydney, London, Toronto, San Francisco, Hong Kong, and Auckland with a dealer always available over the phone 24 hours to help clients.
As a referral customer of BestExchangeRates your first two transfers will be fee free along with the following benefits of being an OFX/BestExchangeRates customer :
Extremely competitive exchange rates and transparent pricing
Spot deals that let you lock in the current rate even before you have transferred any money
Fast, efficient money transfers that can be arranged from anywhere to anywhere in the world (well almost!)
Low flat fee and no fees at all when sending over USD10,000 or equivalent
Expert dealers who can be contacted 24 hours a day, Monday to Friday
Access to a feature rich pricing portal with currency tools and charts
Secure and regulated transactions
Specialised Currency Market Research and Commentary
If you have used OFX and would like to share your opinion and feedback with other BestExchangeRates users then please leave a review below.


Click here for your first two OFX transfers fee free.

How it Works
After you register via the above affiliate link (to get your two fee-free deals) the steps to transfer via OFX are as follows:
1. OFX will call you to verify your identity and set up your online account, you can then monitor the rate in real-time.
2. When you are ready to do your transfer you simply login into the OFX website and enter the details (Currency, Amount & Beneficiary Account) and then transfer the FROM amount to the OFX bank account.
3. OFX then send the money to the beneficiary foreign currency account at much better rates than you would get using your own bank.
4. OFX notifies you when the funds have been received into the destination account.
Spot Deals
OFX are unique amongst the Online currency payment vendors in that they provide Online Spot Deals (for selected customers) that allow you to lock in the currency rate at deal entry time rather than waiting for your money to get into their bank account. This avoids any uncertainty about what rate you'll get and is especially useful when the market is moving fast and you want to lock in your rate.
Supported Currencies
Amount
The minimum amount you can send through via OFX is AUD250 (or equivalent).
Currencies
OFX supports the following currencies for payments:
Standard
| | | | | | |
| --- | --- | --- | --- | --- | --- |
| AED | United Arab Emirates Dirham | GBP | Pound Sterling | PLN | Polish Zloty |
| AUD | Australian Dollar | HKD | Hong Kong Dollar | SEK | Swedish Kroner |
| CAD | Canadian Dollar | JPY | Japanese Yen | SGD | Singapore Dollar |
| CHF | Swiss Franc | MXN | Mexican Peso | THB | Thailand Baht |
| DKK | Danish Kroner | NOK | Norwegian Kroner | USD | US Dollar |
| EUR | Euro | NZD | New Zealand Dollar | ZAR | South African Rand |
Exotics
| | | | | | |
| --- | --- | --- | --- | --- | --- |
| BND | Brunei Dollar | LKR | Sri Lankan Rupee | SBD | Solomon Island Dollar |
| CNY* | Chinese Yuan Renminbi | MAD | Moroccan Dirham | SCR | Seychelles Rupee |
| CZK | Czech Koruna | MGA | Malagasy Ariary | TOP | Tongan Pa anga |
| FJD | Fiji Dollar | MYR | Malaysian Ringgit | TRY | Turkish Lira |
| HUF | Hungarian Forint | OMR | Omani Rial | TWD | Taiwanese Dollar |
| IDR | Indonesian Rupiah | PEN | Peruvian Nuevo Sol | VND | Vietnamese Dong |
| ILS | Israeli Shekel | PGK | Papua New Guinea Kina | VUV | Vanuatu Vatu |
| INR | Indian Rupees | PHP | Philippine Peso | WST | Samoan Talar |
| KRW | South Korean Won | PKR | Pakistan Rupee | XOF | CFA Franc |
| KWD | Kuwaiti Dinar | SAR | Saudi Riyal | XPF | CFP Franc |
*Corporate only
Countries
OFX are unable to send funds to the following countries: Afghanistan, Belarus, Burma, Democratic Republic of Congo, Republic of Congo, Cote d'Ivoire, Cuba, Iran, Iraq, North Korea, Lebanon, Liberia, Libya, Rwanda, Sierra Leone, Somalia, Sudan, Syria, Zimbabwe.
Cash
OFX does not send cash or allow cash to be paid into its account. Using cash will result in the payment being stopped and the return of funds involves a lengthy process that includes a formal identification process.
Cheques
OFX does not accept cheques under any circumstances, for any currencies.
If you have used OFX and would like to share your opinion and feedback with other BestExchangeRates users then please leave a review below.
Compare OFX Foreign Transfer Rates to using your Bank's International Services.