Considering using TorFX to make a Foreign Transfer?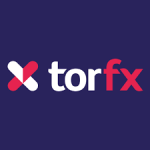 Read on for our Expert Review of TorFX Currency Rates and FX Transfer Services
TorFX is a UK & Australian based leading provider of foreign exchange services, offering very competitive currency exchange rates for international
money transfers and an unrivalled personal service to private individuals and companies with a foreign currency exchange requirement.
Contact TorFX's UK & Australian offices and inform them you visited BestExchangeRates and they'll guarantee you just that, the Best Exchange Rates
when making an international money transfer or payment overseas for both individuals and businesses.
TorFX can make you considerable savings against the banks by providing more competitive exchange rates.
Compare TorFX Rates to other Brokers and the Banks
You can open your Account Online or enter your details, and your personal TorFX account manager will contact you soon.
Visit the TorFX Website for your region:   UK & Europe Australia & NZ
Contact TorFX if you are:
Sending money to another country
Receiving money from overseas
Buying or Selling foreign property
Emigrating or Relocating abroad
Sending money to family
Transferring your Super
A business importing / exporting and dealing with foreign currency
* Note: TorFX cannot assist with holiday money for travelling.
If you have used TorFX and would like to share your opinion and feedback with other BestExchangeRates users, then please leave a review below.
Compare TorFX Foreign Transfer Rates to using your Bank's International Services.