This is a foreign exchange guide to Australia, the Australian Dollar currency plus AUD transfers and travel tips.
---
In this Australia currency guide we take a look at :
---
Australian Dollar (AUD) general currency information
---
What is the Australian Dollar currency code and symbol?
The three letter currency code for the Australian Dollar is AUD and the symbol is $.
---
Which countries use the Australian Dollar?
It is the domestic currency in Australia, Christmas Island, Cocos Keeling Islands, Heard And McDonald Islands, Kiribati, Nauru, Norfolk Island and Tuvalu.
The Australian dollar is the fifth most traded currency in the world and is popular with currency traders, because of the high interest rates in Australia, the freedom of the foreign exchange market from government intervention, the stability of Australia's economy and political system, and the view that the Australian dollar offers diversification benefits in a portfolio containing the major world currencies, especially because of its greater exposure to Asian economies and the commodities cycle.
The currency is commonly referred to by foreign-exchange traders as the "Aussie dollar".
---
Australian Dollar (AUD) in the markets
The Australian dollar ended the final week of August at 71.9 US cents—its lowest weekly close since December 2016. The besieged Aussie was also at or approaching long-term lows versus several other important currencies, including the euro, Canadian dollar, Swiss franc and Japanese yen.
The Australian dollar's outlook was dealt a severe blow in late August after Westpac (one of Australia's "Big Four" banks) made the decision to independently raise mortgage rates (independent of central bank rate adjustments). It was expected at the time of this report that other Australian banks would follow suit and this would reduce the need for the RBA to increase Australia's benchmark interest rate. It is the benchmark rate, not commercial lending rates, that are important for money market rates which in turn affect the Australian dollar's value. Markets had been expecting an RBA hike in the second half of 2019 (better than nothing), but even this might now be pushed back to 2020.
Other factors weighing on the Aussie this year have been US-China trade tensions and emerging market crises in Turkey and Argentina which have driven capital away from risk-sensitive currencies like AUD and into safe havens.
Given the prevailing environment at the time of this report, a move in AUD/USD towards or below 0.7 by year-end would not be a surprise.
The interactive chart below shows the USD to AUD exchange rate for the previous 3 months with rate alerts for days when the exchange rate moved up or down significantly or for 30 day highs and lows.
---
USDAUD currency converter
---
Travel, Currency and Money saving tips for Australia
Travel tips for Australia.
The classic error first-time visitors make is trying to 'do' Australia in two or three weeks, forgetting that it's a continent as well as a country. It's far better to pick two or three areas to tackle well than attempt to tick off the highlights in one visit. Otherwise, most of the visit is spent in transit. Not only are the gaps between major cities bigger than they are in Europe or the US – there are generally far fewer small towns between them. This delineation between urban and bush is massively to Australia's credit. Once out of the city, it feels like you're in the wild.
Australia has a Goods and Services Tax (GST) of 10 per cent. You may be able to claim a refund for the GST paid on goods if you have spent AUD$300 or more with a single business, no more than 60 days before departing Australia. Tourist Refund Scheme facilities are located in the departure area of international terminals.
There are no limits on the amount of currency that can be brought in or out of Australia, but travellers must declare hard currency equivalent to AUD10,000 or higher. Australia is not usually considered a budget destination, in fact Sydney and Melbourne are consistently ranked as two of the world's most expensive cities but if you're careful with your spending it's still possible to make your money go a long way, especially when the Australian Dollar is weaker.
Hotels and restaurants do not add service charges to your bill, and tipping is always your choice. In upmarket restaurants, it is common to tip waiters 10 percent of the bill for good service. Americans, in particular, struggle to grasp the absolutely impeccable Australian tipping system. Basically, you tip if you want to, but nobody particularly expects you to or pressures you to.
Do I need a Visa for Australia?
Most nationalities will need to get a visa before you travel. Beware of scam adverts claiming to help you extend a working holiday visa. Several British nationals have had their visas cancelled as a result. If you're a Singaporean national, there's good news in relation to visas which is that from January 2018 a new, long-term, multiple entry visa will be available. This will allow Singaporeans to stay for up to three months at a time over a six year period.
Travel money for Australia
Save money and time by Ordering your Australian Dollar online from Travelex, you get better rates and can pick up the AUD cash locally or even on travel day at the airport.
Another popular option is to use a Pre-paid Travel Card. Your Debit/Credit Card provider will charge you 2% from market mid-rate, but your bank may also charge an extra 3% as an "Overseas Transaction Charge" plus "Overseas ATM" fees for withdrawing cash.
For card purchases if offered a choice of currencies always select to Pay in Australian Dollar otherwise you may get much worst exchange rates.
Compare Travel Money Exchange Rates
vs the Banks
USD

$1,000 → Spend Australian dollar (AUD)
Provider
Spend

Amount

USD

Exchange Rate
Cost
Reviews
Links to Offers

Travelex Online US

$1222.10

AUD

Top Provider

1.2221
11.14%

HSBC

$1209.90

AUD

$12 less

1.2099
12.03%

Banks - Average Rate

$1193.67

AUD

$28 less

1.2017
13.21%

Wells Fargo Bank

$1185.70

AUD

$36 less

1.2099
13.79%

U.S. Bank

$1185.40

AUD

$37 less

1.1854
13.81%
Travelex Online US: rate, rating & reviews
From amount:
$1,000 USD
To amount:
$1222.10

AUD

Exchange Rate:
1.2221
Total Cost:
11.14% (against USD/AUD mid-rate: 1.3753)
Fees:
$0
Timestamp:

Rate Fetched: Wed Sep 19 2018 14:00:04 GMT+0000 (UTC)

Rating:
: 4.3/5.0
Reviews:
HSBC: rate, rating & reviews
From amount:
$1,000 USD
To amount:
$1209.90

AUD

Exchange Rate:
1.2099
Total Cost:
12.03% (against USD/AUD mid-rate: 1.3753)
Fees:
$0
Timestamp:
15:07 Local
Rating:

: /5.0
Reviews:
Banks - Average Rate
Banks - Average Rate :
From amount:
$1,000 USD
To amount:
$1193.67

AUD

Exchange Rate:
1.2034
Total Cost:
13.21% (against USD/AUD mid-rate: 1.3753)
Fees:
$10
Wells Fargo Bank: rate, rating & reviews
From amount:
$1,000 USD
To amount:
$1185.70

AUD

Exchange Rate:
1.2099
Total Cost:
13.79% (against USD/AUD mid-rate: 1.3753)
Fees:
Minimum 20 USD
Timestamp:
15:07 Local
Rating:

: /5.0
Reviews:
Visit
Wells Fargo Bank
U.S. Bank: rate, rating & reviews
From amount:
$1,000 USD
To amount:
$1185.40

AUD

Exchange Rate:
1.1854
Total Cost:
13.81% (against USD/AUD mid-rate: 1.3753)
Fees:
$0
Timestamp:
15:07 Local
Rating:

: /5.0
Reviews:
Visit
U.S. Bank
Sending a LARGER foreign transfer? Request a free multiple-vendor quote:
Get Quotes
Australia Trip Checklist
Compare AUD travel cash rates - probably why you are here!
Search Hotel deals - Save on your accomodation in Australia
Lonely Planet - world's best travel guide (coupon and deals)
---
Sending money to Australia
When searching around for information on how to get a good exchange rate when sending money to Australia you need to start with finding out the latest Australian Dollar foreign-transfer exchange rate.
Then compare your bank's exchange rates to several licensed FX providers exchange rate and fees to see how much you can save (we make that calculation easy here).
What are the limits on Sending Money to Australia?
There are no limits on sending money to Australia and the government allows unhindered access to foreign investors. Investments over a value of AUD244m (or over AUD1.078bn for investors from the US and New Zealand in non-sensitive sectors) must be pre-screened, but all other capital inflows are unrestricted.
How affordable is Australia?
The IMF's Global Housing Watch has Australia ranked as the third least affordable place in the world to buy a house – behind only Belgium and Canada.
What prime property does $US1m buy in Australia?
The area (㎡) of prime property that $US1million buys in Australia's capital cities (Q1 2018) is: Sydney 49㎡, Melbourne 91㎡, Brisbane 117㎡, Perth 126㎡. This is compared to equivalent areas for Hong Kong 22㎡, New York 25㎡, London 27㎡, Singapore 37㎡, Paris 45㎡, Shanghai 50㎡, Los Angeles 58㎡, Tokyo 70㎡, Berlin 74㎡, Miami 78㎡, Mumbai 94㎡, Istanbul 110㎡, Dubai 138㎡ and San Paulo 172㎡.
Is there extra costs for foreign citizens who buy Australian property?
Foreign citizens who want to buy or invest in residential property in Victoria (VIC), New South Wales (NSW), Queensland (QLD), South Australia (SA) and Western Australia (WA) will need to pay a stamp duty levy and, in some states, a land tax surcharge. New South Wales recently increased the stamp duty surcharge for foreign investors to 8 percent, making it the most expensive in the country.
---
Get a better deal for foreign transfers to Australia
When sending money to Australia it's important to compare your bank's rates & fees with those we have negotiated with our partner money transfer providers. To get a better deal you should follow these 4 simple steps :
Open an account with a BER reviewed FX provider (id docs may be required)
You specify the local or Australian Dollar amount you want to transfer
Make a local currency domestic transfer for the requested amount to the provider's bank account in your country
Once your funds are received by the provider the converted AUD amount will be transfered to the recipient account you specify in Australia.
Use our Send to AUD calculator to compare the exchange rates of FX specialist providers rates versus your bank's standard rates you can hopefully save around 5% and maybe more - end result is more Australian Dollar deposited into the recipient bank account and less margins and fees kept by the banks!
Compare Foreign Transfers
vs the Banks
Send
USD

$10,000 → Receive AUD
Provider
Receive

Amount

AUD

Exchange Rate
Cost
Reviews
Links to Offers

OFX

$13,679

AUD

1.3679
0.54%

Visit

Site

Wells Fargo Bank

$13,368

AUD

1.3392
2.8%

HSBC

$13,358

AUD

1.3378
2.87%

Banks - Average Rate

$13,276.5

AUD

1.3354
3.46%

Bank of America

$13,190

AUD

1.3323
4.09%

U.S. Bank

$13,190

AUD

1.3323
4.09%
OFX: rate, rating & reviews
From amount:
$10,000 USD
To amount:
$13,679

AUD

Exchange Rate:
1.3679
Total Cost:
0.54% (against USD/AUD mid-rate: 1.3753)
Timestamp:

Rate Fetched: Wed Sep 19 2018 14:03:20 GMT+0000 (UTC)

Rating:
: 4.8/5.0
Reviews:
Visit
OFX
Wells Fargo Bank: rate, rating & reviews
From amount:
$10,000 USD
To amount:
$13,368

AUD

Exchange Rate:
1.3392
Total Cost:
2.8% (against USD/AUD mid-rate: 1.3753)
Difference:

$311 AUD less than using

OFX

Timestamp:
15:07 Local
Rating:

: /5.0
Reviews:
Visit
Wells Fargo Bank
HSBC: rate, rating & reviews
From amount:
$10,000 USD
To amount:
$13,358

AUD

Exchange Rate:
1.3378
Total Cost:
2.87% (against USD/AUD mid-rate: 1.3753)
Difference:

$321 AUD less than using

OFX

Timestamp:
15:07 Local
Rating:

: /5.0
Reviews:
Visit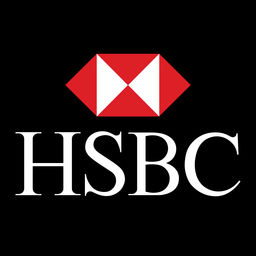 HSBC
Banks - Average Rate
Banks - Average Rate :
From amount:
$10,000 USD
To amount:
$13,276.5

AUD

Exchange Rate:
1.3296
Total Cost:
3.46% (against USD/AUD mid-rate: 1.3753)
Difference:

$402 AUD less than using

OFX
Bank of America: rate, rating & reviews
From amount:
$10,000 USD
To amount:
$13,190

AUD

Exchange Rate:
1.3323
Total Cost:
4.09% (against USD/AUD mid-rate: 1.3753)
Difference:

$489 AUD less than using

OFX

Timestamp:
15:07 Local
Rating:

: /5.0
Reviews:
Visit
Bank of America
U.S. Bank: rate, rating & reviews
From amount:
$10,000 USD
To amount:
$13,190

AUD

Exchange Rate:
1.3323
Total Cost:
4.09% (against USD/AUD mid-rate: 1.3753)
Difference:

$489 AUD less than using

OFX

Timestamp:
15:07 Local
Rating:

: /5.0
Reviews:
Visit
U.S. Bank
Sending a LARGER foreign transfer? Request a free multiple-vendor quote:
Get Quotes
---
---
AUD/USD - Australian Dollar to United States Dollar - 10 Year History
| Date | Exchange Rate | Period | Change |
| --- | --- | --- | --- |
| 19 Sep 2018 | 0.7274 | Latest | |
| 12 Sep 2018 | 0.7171 | 1 Week | +1.44% |
| 20 Aug 2018 | 0.7336 | 1 Month | -0.85% |
| 23 Mar 2018 | 0.7697 | 6 Months | -5.5% |
| 19 Sep 2017 | 0.8005 | 1 Year | -9.13% |
| 19 Sep 2016 | 0.7541 | 2 Years | -3.54% |
| 20 Sep 2013 | 0.9404 | 5 Years | -22.65% |
| 21 Sep 2008 | 0.8238 | 10 Years | -11.7% |
AUD/EUR - Australian Dollar to Euro - 10 Year History
| Date | Exchange Rate | Period | Change |
| --- | --- | --- | --- |
| 19 Sep 2018 | 0.6224 | Latest | |
| 12 Sep 2018 | 0.6168 | 1 Week | +0.91% |
| 20 Aug 2018 | 0.6384 | 1 Month | -2.51% |
| 23 Mar 2018 | 0.6228 | 6 Months | -0.06% |
| 19 Sep 2017 | 0.6675 | 1 Year | -6.76% |
| 19 Sep 2016 | 0.6745 | 2 Years | -7.72% |
| 20 Sep 2013 | 0.6952 | 5 Years | -10.47% |
| 21 Sep 2008 | 0.5740 | 10 Years | +8.43% |
AUD/GBP - Australian Dollar to British Pound Sterling - 10 Year History
| Date | Exchange Rate | Period | Change |
| --- | --- | --- | --- |
| 19 Sep 2018 | 0.5526 | Latest | |
| 12 Sep 2018 | 0.5497 | 1 Week | +0.53% |
| 20 Aug 2018 | 0.5730 | 1 Month | -3.56% |
| 23 Mar 2018 | 0.5445 | 6 Months | +1.49% |
| 19 Sep 2017 | 0.5924 | 1 Year | -6.72% |
| 19 Sep 2016 | 0.5782 | 2 Years | -4.43% |
| 20 Sep 2013 | 0.5873 | 5 Years | -5.91% |
| 21 Sep 2008 | 0.4521 | 10 Years | +22.23% |
AUD/JPY - Australian Dollar to Japanese Yen - 10 Year History
| Date | Exchange Rate | Period | Change |
| --- | --- | --- | --- |
| 19 Sep 2018 | 81.6218 | Latest | |
| 12 Sep 2018 | 79.7535 | 1 Week | +2.34% |
| 20 Aug 2018 | 80.6659 | 1 Month | +1.19% |
| 23 Mar 2018 | 80.6148 | 6 Months | +1.25% |
| 19 Sep 2017 | 89.3340 | 1 Year | -8.63% |
| 19 Sep 2016 | 76.8602 | 2 Years | +6.2% |
| 20 Sep 2013 | 93.3499 | 5 Years | -12.56% |
| 21 Sep 2008 | 88.3594 | 10 Years | -7.63% |
AUD/CAD - Australian Dollar to Canadian Dollar - 10 Year History
| Date | Exchange Rate | Period | Change |
| --- | --- | --- | --- |
| 19 Sep 2018 | 0.9407 | Latest | |
| 12 Sep 2018 | 0.9324 | 1 Week | +0.89% |
| 20 Aug 2018 | 0.9568 | 1 Month | -1.68% |
| 23 Mar 2018 | 0.9939 | 6 Months | -5.35% |
| 19 Sep 2017 | 0.9842 | 1 Year | -4.42% |
| 19 Sep 2016 | 0.9957 | 2 Years | -5.52% |
| 20 Sep 2013 | 0.9674 | 5 Years | -2.76% |
| 21 Sep 2008 | 0.8710 | 10 Years | +8% |