This is a foreign exchange guide to Canada, the Canadian Dollar currency plus CAD transfers and travel tips.
---
In this Canada currency guide we take a look at :
---
Canadian Dollar (CAD) general currency information
---
What is the Canadian Dollar currency code and symbol?
The three letter currency code for the Canadian Dollar is CAD and the symbol is $.
---
Which countries use the Canadian Dollar?
It is the domestic currency in Canada.
Representing a little more than 5% of the foreign exchange market daily turnover, the Canadian dollar (ISO: CAD) is the world's sixth most traded currency.
Frequently called the 'loonie' by foreign exchange traders due to the image of a loon (an aquatic bird) on Canada's one-dollar coin, the currency's value is heavily influenced by commodities prices, particularly oil. For this reason, the Canadian dollar is often labelled a 'petro-currency'. Canada currently has the world's third largest oil reserves and is the world's fourth largest oil exporter.
Canadians are mostly concerned with the value of their currency against the US dollar, since nearly 80% of Canadian exports go south of the border. In the past two decades, the Canadian dollar lowest value against its US counterpart occurred in January 2002 when the CAD/USD exchange rate traded at just 0.6178. The currency's two-decade high occurred in November 2007 (following a boom in the oil price) when CAD/USD reached 1.1041.
---
Canadian Dollar (CAD) in the markets
In the weeks leading up to this report (9-Nov-18), the Canadian dollar had struggled somewhat on the back of a total reversal in the oil market. The price of oil, which Canada exports in great quantities, had fallen in 5 straight weeks, by 23 percent in total, and as a consequence the Canadian dollar lost value against many of the G10 currencies. The benchmark exchange rate, USD/CAD, rose on November 9th to a 16-week high (CAD low) of 1.323.
Away from volatile energy prices, conditions at the time of this report were good for Canadian dollar appreciation. Chief among supporting factors is the formation of a new trade agreement between the US, Canada and Mexico, which has undoubtedly led to firmer Canadian interest rate expectations. The Bank of Canada said in October that it would likely "need to raise [interest rates] to a neutral stance to achieve the inflation target" — well above where rates are now.
Over the medium term, "the Canadian dollar still looks cheap," analysts at Société Générale said in November. Citibank are forecasting the loonie slightly stronger by the middle of 2019 at 1.30 per USD.
The interactive chart below shows the USD to CAD exchange rate for the previous 3 months with rate alerts for days when the exchange rate moved up or down significantly or for 30 day highs and lows.
---
USDCAD currency converter
---
Travel, Currency and Money saving tips for Canada
Accessing ATMs and banks is not a problem in Canada with any major credit card.
Getting around by train is a popular way of travel in Canada as it is a big place. Booking a sleeper car can be comfortable for long distance overnight stretches. VIA Rail Canrailpass gives you 12 days of unlimited rail travel in Canada during a 30-day period, check VIA Rail's website for current prices. Bus travel in Canada is an economic and comfortable way to travel, Canada's system of intercity bus routes spans the entire country. Some cities also offer flexible transit passes so you can have unlimited all-day, multi-day, or monthly travel.
Travel money for Canada
Save money and time by Ordering your Canadian Dollar online from Travelex, you get better rates and can pick up the CAD cash locally or even on travel day at the airport.
Another popular option is to use a Pre-paid Travel Card. Your Debit/Credit Card provider will charge you 2% from market mid-rate, but your bank may also charge an extra 3% as an "Overseas Transaction Charge" plus "Overseas ATM" fees for withdrawing cash.
For card purchases if offered a choice of currencies always select to Pay in Canadian Dollar otherwise you may get much worst exchange rates.
Compare USD to CAD Travel Money Exchange Rates
vs the Banks
Providers
Amount CAD

Exchange

Rate
Cost
Reviews
Deals

Links

Travelex Online US

$1170.10

CAD

Top Provider

1.1701
11.28%

HSBC

$1158.40

CAD

$12 less

1.1584
12.16%

Banks - Average Rate

$1142.88

CAD

$27 less

1.1506
13.34%

Bank Average

Wells Fargo Bank

$1135.23

CAD

$35 less

1.1584
13.92%

U.S. Bank

$1135.00

CAD

$35 less

1.135
13.94%
Travelex Online US fee breakdown & reviews
USD amount:
$1,000 USD
Fee:
$0
Exchange Rate:
1.1701

(11.28% from mid-rate)

CAD amount:
$1170.10

CAD

Total Cost:
11.28%
Time:

Rate Fetched: Mon Nov 19 2018 16:00:04 GMT+0000 (UTC)

Rating:
: 4.3/5.0
Reviews:
HSBC fee breakdown & reviews
USD amount:
$1,000 USD
Fee:
$0
Exchange Rate:
1.1584

(12.16% from mid-rate)

CAD amount:
$1158.40

CAD

Total Cost:
12.16%
Time:
18:07 Local
Rating:

: /5.0
Reviews:
Banks - Average Rate
Banks - Average Rate
USD amount:
$1,000 USD
Fee:
$10 USD

(1%)

Exchange Rate:
1.1540

(12.5% from mid-rate)

CAD amount:
$1142.88

CAD

Total Cost:
13.34%
Wells Fargo Bank fee breakdown & reviews
USD amount:
$1,000 USD
Fee:
$20 USD

(Minimum fee)

Exchange Rate:
1.1584

(12.16% from mid-rate)

CAD amount:
$1135.23

CAD

Total Cost:
13.92%
Time:
18:07 Local
Rating:

: /5.0
Reviews:
Visit
Wells Fargo Bank
U.S. Bank fee breakdown & reviews
USD amount:
$1,000 USD
Fee:
$0
Exchange Rate:
1.1350

(13.94% from mid-rate)

CAD amount:
$1135.00

CAD

Total Cost:
13.94%
Time:
18:07 Local
Rating:

: /5.0
Reviews:
Visit
U.S. Bank
Sending a LARGER foreign transfer? Shop-around with multiple providers:
Get Quotes
Canada Trip Checklist
Compare CAD travel cash rates - probably why you are here!
Search Hotel deals - Save on your accomodation in Canada
Lonely Planet - world's best travel guide (coupon and deals)
---
Sending money to Canada
When searching around for information on how to get a good exchange rate when sending money to Canada you need to start with finding out the latest Canadian Dollar foreign-transfer exchange rate.
Then compare your bank's exchange rates to several licensed FX providers exchange rate and fees to see how much you can save (we make that calculation easy here).
---
Get a better deal for foreign transfers to Canada
When sending money to Canada it's important to compare your bank's rates & fees with those we have negotiated with our partner money transfer providers. To get a better deal you should follow these 4 simple steps :
Open an account with a BER reviewed FX provider (id docs may be required)
You specify the local or Canadian Dollar amount you want to transfer
Make a local currency domestic transfer for the requested amount to the provider's bank account in your country
Once your funds are received by the provider the converted CAD amount will be transfered to the recipient account you specify in Canada.
Use our Send to CAD calculator to compare the exchange rates of FX specialist providers rates versus your bank's standard rates you can hopefully save around 5% and maybe more - end result is more Canadian Dollar deposited into the recipient bank account and less margins and fees kept by the banks!
Compare USD to CAD Foreign Transfers
vs the Banks
Providers
Amount CAD

Exchange

Rate
Cost
Reviews
Deals

Links

OFX

$13,135

CAD

Top Provider

1.3135
0.4%

Visit

Site

HSBC

$12,660

CAD

$475 less

1.266
4%

Wells Fargo Bank

$12,450

CAD

$685 less

1.2472
5.6%

Banks - Average Rate

$12,419.5

CAD

$715 less

1.2487
5.83%

Bank Average

Bank of America

$12,284

CAD

$851 less

1.2408
6.85%

U.S. Bank

$12,284

CAD

$851 less

1.2408
6.85%
OFX fee breakdown & reviews
USD amount:
$10,000 USD
Fee:
$0
Exchange Rate:
1.3135

(0.4% from mid-rate)

CAD amount:
$13,135

CAD

Total Cost:
0.4%
Time:

Rate Fetched: 18:07 Local

Rating:
: 4.8/5.0
Reviews:
Visit
OFX
HSBC fee breakdown & reviews
USD amount:
$10,000 USD
Fee:
0
Exchange Rate:
1.2660

(4% from mid-rate)

CAD amount:
$12,660

CAD

Total Cost:
4%
Difference:

$475 CAD less than using

OFX

Time:
18:07 Local
Rating:

: /5.0
Reviews:
Visit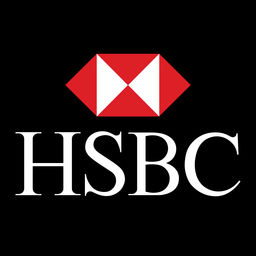 HSBC
Wells Fargo Bank fee breakdown & reviews
USD amount:
$10,000 USD
Fee:
$18
Exchange Rate:
1.2472

(5.43% from mid-rate)

CAD amount:
$12,450

CAD

Total Cost:
5.6%
Difference:

$685 CAD less than using

OFX

Time:
18:07 Local
Rating:

: /5.0
Reviews:
Visit
Wells Fargo Bank
Banks - Average Rate
Banks - Average Rate
USD amount:
$10,000 USD
Fee:
$15
Exchange Rate:
1.2383

(6.1% from mid-rate)

CAD amount:
$12,419.5

CAD

Total Cost:
5.83%
Difference:

$715 CAD less than using

OFX
Bank of America fee breakdown & reviews
USD amount:
$10,000 USD
Fee:
$100 USD

(1%)

Exchange Rate:
1.2408

(5.91% from mid-rate)

CAD amount:
$12,284

CAD

Total Cost:
6.85%
Difference:

$851 CAD less than using

OFX

Time:
18:07 Local
Rating:

: /5.0
Reviews:
Visit
Bank of America
U.S. Bank fee breakdown & reviews
USD amount:
$10,000 USD
Fee:
$100 USD

(1%)

Exchange Rate:
1.2408

(5.91% from mid-rate)

CAD amount:
$12,284

CAD

Total Cost:
6.85%
Difference:

$851 CAD less than using

OFX

Time:
18:07 Local
Rating:

: /5.0
Reviews:
Visit
U.S. Bank
Sending a LARGER foreign transfer? Shop-around with multiple providers:
Get Quotes
---
---
CAD/USD - Canadian Dollar to United States Dollar - 10 Year History
| Date | Exchange Rate | Period | Change |
| --- | --- | --- | --- |
| 19 Nov 2018 | 0.7591 | Latest | |
| 12 Nov 2018 | 0.7550 | 1 Week | +0.54% |
| 20 Oct 2018 | 0.7625 | 1 Month | -0.45% |
| 23 May 2018 | 0.7789 | 6 Months | -2.54% |
| 19 Nov 2017 | 0.7816 | 1 Year | -2.88% |
| 19 Nov 2016 | 0.7402 | 2 Years | +2.55% |
| 20 Nov 2013 | 0.9568 | 5 Years | -20.66% |
| 21 Nov 2008 | 0.7800 | 10 Years | -2.68% |
CAD/EUR - Canadian Dollar to Euro - 10 Year History
| Date | Exchange Rate | Period | Change |
| --- | --- | --- | --- |
| 19 Nov 2018 | 0.6626 | Latest | |
| 12 Nov 2018 | 0.6726 | 1 Week | -1.49% |
| 20 Oct 2018 | 0.6614 | 1 Month | +0.18% |
| 23 May 2018 | 0.6652 | 6 Months | -0.39% |
| 19 Nov 2017 | 0.6661 | 1 Year | -0.53% |
| 19 Nov 2016 | 0.6990 | 2 Years | -5.21% |
| 20 Nov 2013 | 0.7120 | 5 Years | -6.94% |
| 21 Nov 2008 | 0.6214 | 10 Years | +6.63% |
CAD/GBP - Canadian Dollar to British Pound Sterling - 10 Year History
| Date | Exchange Rate | Period | Change |
| --- | --- | --- | --- |
| 19 Nov 2018 | 0.5896 | Latest | |
| 12 Nov 2018 | 0.5873 | 1 Week | +0.39% |
| 20 Oct 2018 | 0.5833 | 1 Month | +1.08% |
| 23 May 2018 | 0.5826 | 6 Months | +1.2% |
| 19 Nov 2017 | 0.5922 | 1 Year | -0.44% |
| 19 Nov 2016 | 0.5994 | 2 Years | -1.63% |
| 20 Nov 2013 | 0.5942 | 5 Years | -0.77% |
| 21 Nov 2008 | 0.5239 | 10 Years | +12.54% |
CAD/JPY - Canadian Dollar to Japanese Yen - 10 Year History
| Date | Exchange Rate | Period | Change |
| --- | --- | --- | --- |
| 19 Nov 2018 | 85.4092 | Latest | |
| 12 Nov 2018 | 85.8356 | 1 Week | -0.5% |
| 20 Oct 2018 | 85.8177 | 1 Month | -0.48% |
| 23 May 2018 | 85.5903 | 6 Months | -0.21% |
| 19 Nov 2017 | 87.5592 | 1 Year | -2.46% |
| 19 Nov 2016 | 82.0252 | 2 Years | +4.13% |
| 20 Nov 2013 | 95.6933 | 5 Years | -10.75% |
| 21 Nov 2008 | 74.3028 | 10 Years | +14.95% |
CAD/AUD - Canadian Dollar to Australian Dollar - 10 Year History
| Date | Exchange Rate | Period | Change |
| --- | --- | --- | --- |
| 19 Nov 2018 | 1.0398 | Latest | |
| 12 Nov 2018 | 1.0524 | 1 Week | -1.2% |
| 20 Oct 2018 | 1.0709 | 1 Month | -2.9% |
| 23 May 2018 | 1.0296 | 6 Months | +0.99% |
| 19 Nov 2017 | 1.0349 | 1 Year | +0.47% |
| 19 Nov 2016 | 1.0086 | 2 Years | +3.09% |
| 20 Nov 2013 | 1.0256 | 5 Years | +1.38% |
| 21 Nov 2008 | 1.2467 | 10 Years | -16.6% |