This is a foreign exchange guide to Canada, the Canadian Dollar currency plus sending CAD transfers and travel tips.
---
In this Canada currency guide we take a look at :
---
Canadian Dollar (CAD) general currency information
---
What is the Canadian Dollar currency code and symbol?
The three letter currency code for the Canadian Dollar is CAD and the symbol is C$.
---
Which countries use the Canadian Dollar?
It is the domestic currency in Canada.
Representing a little more than 5% of the foreign exchange market daily turnover, the Canadian dollar (ISO: CAD) is the world's sixth most traded currency.
Frequently called the 'loonie' by foreign exchange traders due to the image of a loon (an aquatic bird) on Canada's one-dollar coin, the currency's value is heavily influenced by commodities prices, particularly oil. For this reason, the Canadian dollar is often labelled a 'petro-currency'. Canada currently has the world's third largest oil reserves and is the world's fourth largest oil exporter.
Canadians are mostly concerned with the value of their currency against the US dollar, since nearly 80% of Canadian exports go south of the border. In the past two decades, the Canadian dollar lowest value against its US counterpart occurred in January 2002 when the CAD/USD exchange rate traded at just 0.6178. The currency's two-decade high occurred in November 2007 (following a boom in the oil price) when CAD/USD reached 1.1041.
---
Canadian Dollar (CAD) in the markets
The threat of proxy war between the US and Iran in Iraq has pared back some of the gains the Loonie had made coming into the New Year.
The Canadian dollar was range bound during the second half of 2019 oscillating between US75c and US76.5c. Mid-year the loonie stormed ahead in June and July, rising to what turned out to be the 2019 high against the US dollar of US76.7cents and to 8-month highs against the euro, pound, Australian and New Zealand dollars. Against the Aussie, a minimal additional increase would take CAD to a 9-year high.
Supporting the loonie was a 10 percent rise in the oil price (oil is among Canada's most exported products but is volatile and can't be relied upon), a large and welcome jump in inflation, and dovishness at major central banks of the world, including the Federal Reserve, ECB and RBA.
The USMCA was signed by the United States, Mexico and Canadian on November 30 at the G20 Summit in Buenos Aires. Any delay to Canadian ratification of the USMCA trade deal would have likely depressed sentiment on Canada's currency.
For more details read the full article Canadian dollar news and forecasts.
For more details read the full article Canadian Dollar Forecasts.
The interactive chart below shows the HKD to CAD exchange rate and trend for the previous 3 months:
HKD/CAD at

0.1682

is

trading near

the 90-day average

0.1684

with a range

0.1665

to

0.1701

. There are

no current rate alerts
.
17-Jan-2020
16:NY
21:LON
08:SYD+1d
Travel, Currency and Money saving tips for Canada
Accessing ATMs and banks is not a problem in Canada with any major credit card.
Getting around by train is a popular way of travel in Canada as it is a big place. Booking a sleeper car can be comfortable for long distance overnight stretches. VIA Rail Canrailpass gives you 12 days of unlimited rail travel in Canada during a 30-day period, check VIA Rail's website for current prices. Bus travel in Canada is an economic and comfortable way to travel, Canada's system of intercity bus routes spans the entire country. Some cities also offer flexible transit passes so you can have unlimited all-day, multi-day, or monthly travel.
Travel money for Canada
Save money and time by Ordering your Canadian Dollar online from Travelex, you get better rates and can pick up the CAD cash locally or even on travel day at the airport.
Another popular option is to use a Pre-paid Travel Card. Your Debit/Credit Card provider will charge you 2% from market mid-rate, but your bank may also charge an extra 3% as an "Overseas Transaction Charge" plus "Overseas ATM" fees for withdrawing cash.
For card purchases if offered a choice of currencies always select to Pay in Canadian Dollar otherwise you may get much worst exchange rates.
Canada Trip Checklist
Compare CAD travel cash rates - probably why you are here!
Search Hotel deals - Save on your accomodation in Canada
Lonely Planet - world's best travel guide (coupon and deals)
---
Sending money to Canada
When searching around for information on how to get a good exchange rate when sending money to Canada you need to start with finding out the latest Canadian Dollar foreign-transfer exchange rate.
Then compare your bank's exchange rates to several licensed FX providers exchange rate and fees to see how much you can save (we make that calculation easy here).
---
Get a better deal for foreign transfers to Canada
When sending money to Canada it's important to compare your bank's rates & fees with those we have negotiated with our partner money transfer providers. To get a better deal you should follow these 4 simple steps :
Open an account with a BER reviewed FX provider (id docs may be required)
You specify the local or Canadian Dollar amount you want to transfer
Make a local currency domestic transfer for the requested amount to the provider's bank account in your country
Once your funds are received by the provider the converted CAD amount will be transfered to the recipient account you specify in Canada.
Use our Send to CAD calculator to compare the exchange rates of FX specialist providers rates versus your bank's standard rates you can hopefully save around 5% and maybe more - end result is more Canadian Dollar deposited into the recipient bank account and less margins and fees kept by the banks!
HKD to CAD
International Money

Transfers
Foreign Transfer Providers
Receive CAD(C$)

Exchange

Rate
Fee HKD
Total Cost

Deal

Links

C$

8,350
0.167
0
0.48%

C$

8,205
0.1641
0 for BER users (normally $15)
2.21%

C$

8,116.88
0.1625
50
3.26%

Banks - Average Rate

C$

8,031
0.1608
55
4.28%

C$

8,007.17
0.1604
HK$80
4.56%

Citibank

International

Money Transfers

C$

7,968.09
0.1594
12
5.03%
Visit WorldFirst
WorldFirst: Foreign Transfer HKD→CAD
From Amount (HKD)
HK$50,000
Fee:
Exchange Rate:
0.1670

(0.48% from mid-rate)

To Amount (CAD)

C$

8,350
Total Cost:
0.48%
Time:
1:06 Local
Transfer Speed:
1-2 days
Services:
Bank Transfers - Online & Phone, Foreign Currency Accounts
Rating:
: 4.6/5.0
Reviews:
Visit OFX
OFX: Foreign Transfer HKD→CAD
From Amount (HKD)
HK$50,000
Fee:
0 for BER users (normally $15)
Exchange Rate:
0.1641

(2.21% from mid-rate)

To Amount (CAD)

C$

8,205
Total Cost:
2.21%
Difference:
Time:

Rate Fetched: Fri Jan 17 2020 00:16:23 GMT+0000 (UTC)

Transfer Speed:
1-2 days
Services:
Bank Transfers - Online & Phone, Foreign Currency Accounts
Rating:
: 4.8/5.0
Reviews:
DBS Bank: Foreign Transfer HKD→CAD
From Amount (HKD)
HK$50,000
Fee:
50
Exchange Rate:
0.1625

(3.16% from mid-rate)

To Amount (CAD)

C$

8,116.88
Total Cost:
3.26%
Difference:
Time:
1:06 Local
Transfer Speed:
2-3 days
Services:
Online, Branch, Bank Transfers
Rating:

: /5.0
Reviews:
Foreign Transfer HKD→CAD
From Amount (HKD)
HK$50,000
Fee:
55
Exchange Rate:
0.1612

(3.93% from mid-rate)

To Amount (CAD)

C$

8,031
Total Cost:
4.28%
Difference:
Transfer Speed:
2-3 days
Services:
Online, Branch, Bank Transfers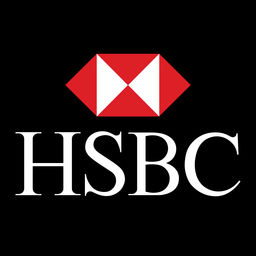 HSBC: Foreign Transfer HKD→CAD
From Amount (HKD)
HK$50,000
Fee:
HK$80 HKD

(Minimum fee)

Exchange Rate:
0.1604

(4.41% from mid-rate)

To Amount (CAD)

C$

8,007.17
Total Cost:
4.56%
Difference:
Time:
1:06 Local
Transfer Speed:
2-3 days
Services:
Online, Branch, Bank Transfers
Rating:

: /5.0
Reviews:
Citibank: Foreign Transfer HKD→CAD
From Amount (HKD)
HK$50,000
Fee:
12
Exchange Rate:
0.1594

(5.01% from mid-rate)

To Amount (CAD)

C$

7,968.09
Total Cost:
5.03%
Difference:
Time:
1:06 Local
Transfer Speed:
2-3 days
Services:
Online, Branch, Bank Transfers
Rating:

: /5.0
Reviews:
Canadian Dollar to United States Dollar - Historical Rates
Canadian Dollar to Euro - Historical Rates
Canadian Dollar to British Pound Sterling - 10 Year History
Canadian Dollar to Australian Dollar - Historical Rates