This is a foreign exchange guide to Ecuador, the United States Dollar currency plus sending USD transfers and travel tips.
In this Ecuador currency guide we take a look at :
---
United States Dollar (USD) general currency information
---
What is the United States Dollar currency code and symbol?
The three letter currency code for the United States Dollar is USD and the symbol is U$.
---
Which countries use the United States Dollar?
It is the domestic currency in United States, East Timor, Ecuador, El Salvador, British Virgin Islands, US Virgin Islands, Caribbean Netherlands, Turks And Caicos Islands and Zimbabwe.
Read our Guide to the US dollar currency.
---
United States Dollar (USD) in the markets
The US dollar held its value in 2019 despite a serious escalation in US-China trade tensions, mainly because the greenback is still considered a safer currency to own than most others.
At its October meeting the Federal Reserve cut the target range for the federal funds rate to 1.5-1.75 percent, the third rate cut so far this year, amid soft inflation indicators and general worries about the economy. However the central bank also signaled a pause in the easing cycle.
Taking the blame for the economic downturn is US President Donald Trump, whose trade war policies have set a ball rolling that could wipe $455bn from global output according to the IMF.
For more USD bank forecasts and cross-rate trends read the report USD trends and forecasts.
For more details read the full article United States Dollar Forecasts.
The interactive chart below shows the HKD to USD exchange rate and trend for the previous 3 months:
HKD/USD at

0.1287

is

trading 0.5% above

the 90-day average

0.128

with a range

0.1275

to

0.1288

. There are

no current rate alerts
.
23-Jan-2020
16:NY
21:LON
08:SYD+1d
Travel, Currency and Money saving tips for Ecuador
Travel money for Ecuador
Save money and time by Ordering your United States Dollar online from Travelex, you get better rates and can pick up the USD cash locally or even on travel day at the airport.
Another popular option is to use a Pre-paid Travel Card. Your Debit/Credit Card provider will charge you 2% from market mid-rate, but your bank may also charge an extra 3% as an "Overseas Transaction Charge" plus "Overseas ATM" fees for withdrawing cash.
For card purchases if offered a choice of currencies always select to Pay in United States Dollar otherwise you may get much worst exchange rates.
Ecuador Trip Checklist
Compare USD travel cash rates - probably why you are here!
Search Hotel deals - Save on your accomodation in Ecuador
Lonely Planet - world's best travel guide (coupon and deals)
---
Sending money to Ecuador
When searching around for information on how to get a good exchange rate when sending money to Ecuador you need to start with finding out the latest United States Dollar foreign-transfer exchange rate.
Then compare your bank's exchange rates to several licensed FX providers exchange rate and fees to see how much you can save (we make that calculation easy here).
---
Get a better deal for foreign transfers to Ecuador
When sending money to Ecuador it's important to compare your bank's rates & fees with those we have negotiated with our partner money transfer providers. To get a better deal you should follow these 4 simple steps :
Open an account with a BER reviewed FX provider (id docs may be required)
You specify the local or United States Dollar amount you want to transfer
Make a local currency domestic transfer for the requested amount to the provider's bank account in your country
Once your funds are received by the provider the converted USD amount will be transfered to the recipient account you specify in Ecuador.
Use our Send to USD calculator to compare the exchange rates of FX specialist providers rates versus your bank's standard rates you can hopefully save around 5% and maybe more - end result is more United States Dollar deposited into the recipient bank account and less margins and fees kept by the banks!
HKD to USD
International Money

Transfers
Foreign Transfer Providers
Receive USD(U$)

Exchange

Rate
Fee HKD
Total Cost

Deal

Links

U$

6,400
0.128
0
0.47%

U$

6,295
0.1259
0 for BER users (normally $15)
2.1%

U$

6,228.77
0.1247
50
3.13%

Banks - Average Rate

U$

6,161
0.1233
55
4.19%

U$

6,140.16
0.123
HK$80
4.51%

Citibank

International

Money Transfers

U$

6,113.53
0.1223
12
4.92%

Your amount above the WorldRemit HKD2000 maximum
Visit WorldFirst
WorldFirst: Foreign Transfer HKD→USD
From Amount (HKD)
HK$50,000
Fee:
Exchange Rate:
0.1280

(0.47% from mid-rate)

To Amount (USD)

U$

6,400
Total Cost:
0.47%
Time:
1:06 Local
Transfer Speed:
1-2 days
Services:
Bank Transfers - Online & Phone, Foreign Currency Accounts
Rating:
: 4.6/5.0
Reviews:
Visit OFX
OFX: Foreign Transfer HKD→USD
From Amount (HKD)
HK$50,000
Fee:
0 for BER users (normally $15)
Exchange Rate:
0.1259

(2.1% from mid-rate)

To Amount (USD)

U$

6,295
Total Cost:
2.1%
Difference:
Time:

Rate Fetched: Fri Jan 24 2020 00:16:09 GMT+0000 (UTC)

Transfer Speed:
1-2 days
Services:
Bank Transfers - Online & Phone, Foreign Currency Accounts
Rating:
: 4.8/5.0
Reviews:
DBS Bank: Foreign Transfer HKD→USD
From Amount (HKD)
HK$50,000
Fee:
50
Exchange Rate:
0.1247

(3.03% from mid-rate)

To Amount (USD)

U$

6,228.77
Total Cost:
3.13%
Difference:
Time:
1:06 Local
Transfer Speed:
2-3 days
Services:
Online, Branch, Bank Transfers
Rating:

: /5.0
Reviews:
Foreign Transfer HKD→USD
From Amount (HKD)
HK$50,000
Fee:
55
Exchange Rate:
0.1237

(3.81% from mid-rate)

To Amount (USD)

U$

6,161
Total Cost:
4.19%
Difference:
Transfer Speed:
2-3 days
Services:
Online, Branch, Bank Transfers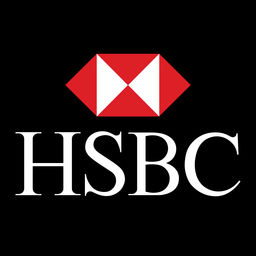 HSBC: Foreign Transfer HKD→USD
From Amount (HKD)
HK$50,000
Fee:
HK$80 HKD

(Minimum fee)

Exchange Rate:
0.1230

(4.35% from mid-rate)

To Amount (USD)

U$

6,140.16
Total Cost:
4.51%
Difference:
Time:
1:06 Local
Transfer Speed:
2-3 days
Services:
Online, Branch, Bank Transfers
Rating:

: /5.0
Reviews:
Citibank: Foreign Transfer HKD→USD
From Amount (HKD)
HK$50,000
Fee:
12
Exchange Rate:
0.1223

(4.9% from mid-rate)

To Amount (USD)

U$

6,113.53
Total Cost:
4.92%
Difference:
Time:
1:06 Local
Transfer Speed:
2-3 days
Services:
Online, Branch, Bank Transfers
Rating:

: /5.0
Reviews:
Visit WorldRemit
WorldRemit: Foreign Transfer HKD→USD
From Amount (HKD)
HK$50,000
Fee:
Transfer Speed:
1 day
Services:
Bank Transfers & Cash Pickup - Online only
Rating:
: 4.5/5.0
Reviews:
United States Dollar to Euro - Historical Rates
United States Dollar to British Pound Sterling - 10 Year History
United States Dollar to Australian Dollar - Historical Rates