This is a foreign exchange guide to the Eurozone, the Euro currency plus EUR transfers and travel tips.
---
In this the Eurozone currency guide we take a look at :
---
Euro (EUR) general currency information
---
What is the Euro currency code and symbol?
The three letter currency code for the Euro is EUR and the symbol is €.
---
Which countries use the Euro?
It is the domestic currency in Eurozone, Aaland Islands, Andorra, Austria, Belgium, Cyprus, Estonia, Finland, France, French Guinea, French Southern Territories, Germany, Greece, Guadeloupe, Vatican City, Ireland, Italy, Luxembourg, Malta, Martinique, Mayotte, Monaco, Montenegro, Netherlands, Portugal, Reunion, Saint Barthélemy, Saint Martin, Saint Pierre And Miquelon, San Marino, Slovakia, Slovenia and Spain.
The euro (ISO: EUR) is involved in slightly more than 30% of all foreign exchange deals, and as such, is the world's second most traded currency, behind the US dollar.
The euro is the currency of the eurozone (officially called the 'euro area'), which consists of 19 of the 28 member states of the European Union, and is used by almost 350 million Europeans. It was introduced in January 1999.
Of all the thousands of exchange rates that exist in the world, the euro-to-US dollar exchange rate is the most actively traded, or most 'liquid'.
Since its introduction, the euro's lowest value against the dollar came in October 2000 when EUR/USD hit lows of 0.8231. The currency was strongest in July 2008, shortly before the worst stage of the 2007-2009 financial crisis, when EUR/USD reached 1.6038.
There are currently more than twenty nations and territories which peg their currencies to the euro, the largest of which is Denmark.
---
Euro (EUR) in the markets
The euro slumped to a 1-year low of 1.13 versus the dollar on August 15th but had recovered by the time of this report (September-7) into the mid-1.15s.
Weighing on the euro this year has been uncertainty over Brexit, a Turkish lira currency crisis (euro traders fear contagion from European banks' exposures to Turkish borrowers) and signals from the ECB that it will leave interest rates unchanged at 0.0 percent until the latter stages of 2019.
In August, versus a weak pound, the euro climbed to a 1-year high of 0.91. As of writing it had fallen back into the 0.89s.
Technical analysis indicates that the euro will fall further versus the pound. Between early August and early September, EUR/GBP traced out a textbook Head and Shoulders pattern on daily price charts. A weekly close below the pattern's neckline on September 7th was sufficient confirmation and reasonable targets are in the high 0.87s.
The latest EUR/USD prediction seen by BER comes from Citibank, which offers a 6-12 month forecast of just 1.08!
The interactive chart below shows the USD to EUR exchange rate for the previous 3 months with rate alerts for days when the exchange rate moved up or down significantly or for 30 day highs and lows.
---
USDEUR currency converter
---
Travel, Currency and Money saving tips for the Eurozone
When arriving at any new destination for first time visitors it can't hurt to stop by the Tourist Point to get any free maps, discounts, and cost free events. Most decent hotels have free WiFi so try using this to avoid any surprise Roaming fees on your phone when you get back home. ATM and credit card use varies greatly between countries so purchasing a prepaid Travel Card before leaving for your travels can save time and hassle.
If you would like to travel by train and can book a fare way in advance you can save money by getting a pass for Europe's extensive train system that goes pretty much everywhere. You can check prices at sites like RailEurope. To save a lot of travel time and money you can book a sleeper cabin on an overnight train. While travelling across Europe by bus used to be uncomfortable there are now low cost luxury buses available. And now to save even more time at your locations instead of travelling to them, costs for flights have greatly reduced in recent years making it a very affordable and very fast way to get around. Depends on your preference.
For more travel tips and ideas on ways to save money when traveling in the Eurozone read our EU Travel guide
Travel money for the Eurozone
Save money and time by Ordering your Euro online from Travelex, you get better rates and can pick up the EUR cash locally or even on travel day at the airport.
Another popular option is to use a Pre-paid Travel Card. Your Debit/Credit Card provider will charge you 2% from market mid-rate, but your bank may also charge an extra 3% as an "Overseas Transaction Charge" plus "Overseas ATM" fees for withdrawing cash.
For card purchases if offered a choice of currencies always select to Pay in Euro otherwise you may get much worst exchange rates.
Compare Travel Money Exchange Rates
vs the Banks
USD

$1,000 → Spend Euro (EUR)
Provider
Spend

Amount

USD

Exchange Rate
Cost
Reviews
Links to Offers

Travelex Online US

€778.40

EUR

Top Provider

0.7784
9.02%

HSBC

€770.60

EUR

€7.8 less

0.7706
9.93%

Banks - Average Rate

€760.26

EUR

€18 less

0.7654
11.14%

Wells Fargo Bank

€755.19

EUR

€23 less

0.7706
11.74%

U.S. Bank

€755.00

EUR

€23 less

0.755
11.76%
Travelex Online US: rate, rating & reviews
From amount:
$1,000 USD
To amount:
€778.40

EUR

Exchange Rate:
0.7784
Total Cost:
9.02% (against USD/EUR mid-rate: 0.8556)
Fees:
$0
Timestamp:

Rate Fetched: Wed Sep 19 2018 14:00:04 GMT+0000 (UTC)

Rating:
: 4.3/5.0
Reviews:
HSBC: rate, rating & reviews
From amount:
$1,000 USD
To amount:
€770.60

EUR

Exchange Rate:
0.7706
Total Cost:
9.93% (against USD/EUR mid-rate: 0.8556)
Fees:
$0
Timestamp:
15:07 Local
Rating:

: /5.0
Reviews:
Banks - Average Rate
Banks - Average Rate :
From amount:
$1,000 USD
To amount:
€760.26

EUR

Exchange Rate:
0.7487
Total Cost:
11.14% (against USD/EUR mid-rate: 0.8556)
Fees:
$10
Wells Fargo Bank: rate, rating & reviews
From amount:
$1,000 USD
To amount:
€755.19

EUR

Exchange Rate:
0.7706
Total Cost:
11.74% (against USD/EUR mid-rate: 0.8556)
Fees:
Minimum 20 USD
Timestamp:
15:07 Local
Rating:

: /5.0
Reviews:
Visit
Wells Fargo Bank
U.S. Bank: rate, rating & reviews
From amount:
$1,000 USD
To amount:
€755.00

EUR

Exchange Rate:
0.7550
Total Cost:
11.76% (against USD/EUR mid-rate: 0.8556)
Fees:
$0
Timestamp:
15:07 Local
Rating:

: /5.0
Reviews:
Visit
U.S. Bank
Sending a LARGER foreign transfer? Request a free multiple-vendor quote:
Get Quotes
the Eurozone Trip Checklist
Compare EUR travel cash rates - probably why you are here!
Search Hotel deals- save on your accommodation costs
Lonely Planet - world's best travel guide (coupon and deals)
---
Sending money to the Eurozone
When searching around for information on how to get a good exchange rate when sending money to the Eurozone you need to start with finding out the latest Euro foreign-transfer exchange rate.
Then compare your bank's exchange rates to several licensed FX providers exchange rate and fees to see how much you can save (we make that calculation easy here).
---
Get a better deal for foreign transfers to the Eurozone
When sending money to the Eurozone it's important to compare your bank's rates & fees with those we have negotiated with our partner money transfer providers. To get a better deal you should follow these 4 simple steps :
Open an account with a BER reviewed FX provider (id docs may be required)
You specify the local or Euro amount you want to transfer
Make a local currency domestic transfer for the requested amount to the provider's bank account in your country
Once your funds are received by the provider the converted EUR amount will be transfered to the recipient account you specify in the Eurozone.
Use our Send to EUR calculator to compare the exchange rates of FX specialist providers rates versus your bank's standard rates you can hopefully save around 5% and maybe more - end result is more Euro deposited into the recipient bank account and less margins and fees kept by the banks!
Compare Foreign Transfers
vs the Banks
Send
USD

$10,000 → Receive EUR
Provider
Receive

Amount

EUR

Exchange Rate
Cost
Reviews
Links to Offers

OFX

€8496.00

EUR

0.8496
0.7%

Visit

Site

Wells Fargo Bank

€8303.03

EUR

0.8318
2.96%

HSBC

€8297.54

EUR

0.831
3.02%

Banks - Average Rate

€8246.76

EUR

0.8295
3.61%

Bank of America

€8193.24

EUR

0.8276
4.24%

U.S. Bank

€8193.24

EUR

0.8276
4.24%
OFX: rate, rating & reviews
From amount:
$10,000 USD
To amount:
€8496.00

EUR

Exchange Rate:
0.8496
Total Cost:
0.7% (against USD/EUR mid-rate: 0.8556)
Timestamp:

Rate Fetched: Wed Sep 19 2018 14:03:12 GMT+0000 (UTC)

Rating:
: 4.8/5.0
Reviews:
Visit
OFX
Wells Fargo Bank: rate, rating & reviews
From amount:
$10,000 USD
To amount:
€8303.03

EUR

Exchange Rate:
0.8318
Total Cost:
2.96% (against USD/EUR mid-rate: 0.8556)
Difference:

€193 EUR less than using

OFX

Timestamp:
15:07 Local
Rating:

: /5.0
Reviews:
Visit
Wells Fargo Bank
HSBC: rate, rating & reviews
From amount:
$10,000 USD
To amount:
€8297.54

EUR

Exchange Rate:
0.8310
Total Cost:
3.02% (against USD/EUR mid-rate: 0.8556)
Difference:

€198 EUR less than using

OFX

Timestamp:
15:07 Local
Rating:

: /5.0
Reviews:
Visit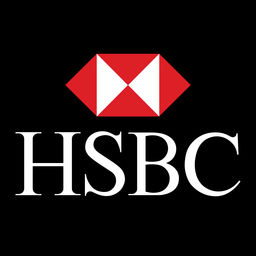 HSBC
Banks - Average Rate
Banks - Average Rate :
From amount:
$10,000 USD
To amount:
€8246.76

EUR

Exchange Rate:
0.8259
Total Cost:
3.61% (against USD/EUR mid-rate: 0.8556)
Difference:

€249 EUR less than using

OFX
Bank of America: rate, rating & reviews
From amount:
$10,000 USD
To amount:
€8193.24

EUR

Exchange Rate:
0.8276
Total Cost:
4.24% (against USD/EUR mid-rate: 0.8556)
Difference:

€303 EUR less than using

OFX

Timestamp:
15:07 Local
Rating:

: /5.0
Reviews:
Visit
Bank of America
U.S. Bank: rate, rating & reviews
From amount:
$10,000 USD
To amount:
€8193.24

EUR

Exchange Rate:
0.8276
Total Cost:
4.24% (against USD/EUR mid-rate: 0.8556)
Difference:

€303 EUR less than using

OFX

Timestamp:
15:07 Local
Rating:

: /5.0
Reviews:
Visit
U.S. Bank
Sending a LARGER foreign transfer? Request a free multiple-vendor quote:
Get Quotes
---
---
EUR/USD - Euro to United States Dollar - 10 Year History
| Date | Exchange Rate | Period | Change |
| --- | --- | --- | --- |
| 19 Sep 2018 | 1.1688 | Latest | |
| 12 Sep 2018 | 1.1626 | 1 Week | +0.53% |
| 20 Aug 2018 | 1.1492 | 1 Month | +1.71% |
| 23 Mar 2018 | 1.2359 | 6 Months | -5.43% |
| 19 Sep 2017 | 1.1992 | 1 Year | -2.54% |
| 19 Sep 2016 | 1.1181 | 2 Years | +4.53% |
| 20 Sep 2013 | 1.3527 | 5 Years | -13.6% |
| 21 Sep 2008 | 1.4352 | 10 Years | -18.56% |
EUR/GBP - Euro to British Pound Sterling - 10 Year History
| Date | Exchange Rate | Period | Change |
| --- | --- | --- | --- |
| 19 Sep 2018 | 0.8879 | Latest | |
| 12 Sep 2018 | 0.8912 | 1 Week | -0.37% |
| 20 Aug 2018 | 0.8975 | 1 Month | -1.07% |
| 23 Mar 2018 | 0.8744 | 6 Months | +1.54% |
| 19 Sep 2017 | 0.8874 | 1 Year | +0.06% |
| 19 Sep 2016 | 0.8573 | 2 Years | +3.57% |
| 20 Sep 2013 | 0.8448 | 5 Years | +5.1% |
| 21 Sep 2008 | 0.7876 | 10 Years | +12.73% |
EUR/JPY - Euro to Japanese Yen - 10 Year History
| Date | Exchange Rate | Period | Change |
| --- | --- | --- | --- |
| 19 Sep 2018 | 131.1387 | Latest | |
| 12 Sep 2018 | 129.2949 | 1 Week | +1.43% |
| 20 Aug 2018 | 126.3574 | 1 Month | +3.78% |
| 23 Mar 2018 | 129.4471 | 6 Months | +1.31% |
| 19 Sep 2017 | 133.8244 | 1 Year | -2.01% |
| 19 Sep 2016 | 113.9594 | 2 Years | +15.07% |
| 20 Sep 2013 | 134.2746 | 5 Years | -2.34% |
| 21 Sep 2008 | 153.9269 | 10 Years | -14.8% |
EUR/AUD - Euro to Australian Dollar - 10 Year History
| Date | Exchange Rate | Period | Change |
| --- | --- | --- | --- |
| 19 Sep 2018 | 1.6069 | Latest | |
| 12 Sep 2018 | 1.6212 | 1 Week | -0.88% |
| 20 Aug 2018 | 1.5664 | 1 Month | +2.59% |
| 23 Mar 2018 | 1.6057 | 6 Months | +0.07% |
| 19 Sep 2017 | 1.4980 | 1 Year | +7.27% |
| 19 Sep 2016 | 1.4827 | 2 Years | +8.38% |
| 20 Sep 2013 | 1.4384 | 5 Years | +11.71% |
| 21 Sep 2008 | 1.7421 | 10 Years | -7.76% |
EUR/CAD - Euro to Canadian Dollar - 10 Year History
| Date | Exchange Rate | Period | Change |
| --- | --- | --- | --- |
| 19 Sep 2018 | 1.5121 | Latest | |
| 12 Sep 2018 | 1.5116 | 1 Week | +0.03% |
| 20 Aug 2018 | 1.4988 | 1 Month | +0.89% |
| 23 Mar 2018 | 1.5960 | 6 Months | -5.26% |
| 19 Sep 2017 | 1.4743 | 1 Year | +2.56% |
| 19 Sep 2016 | 1.4763 | 2 Years | +2.42% |
| 20 Sep 2013 | 1.3915 | 5 Years | +8.67% |
| 21 Sep 2008 | 1.5173 | 10 Years | -0.34% |