This is a foreign exchange guide to the Eurozone, the Euro currency plus sending EUR transfers and travel tips.
---
In this the Eurozone currency guide we take a look at :
---
Euro (EUR) general currency information
---
What is the Euro currency code and symbol?
The three letter currency code for the Euro is EUR and the symbol is €.
---
Which countries use the Euro?
It is the domestic currency in Eurozone, Aaland Islands, Andorra, Austria, Belgium, Cyprus, Estonia, Finland, France, French Guinea, French Southern Territories, Germany, Greece, Guadeloupe, Vatican City, Ireland, Italy, Luxembourg, Malta, Martinique, Mayotte, Monaco, Montenegro, Netherlands, Portugal, Reunion, Saint Barthélemy, Saint Martin, Saint Pierre And Miquelon, San Marino, Slovakia, Slovenia and Spain.
The euro (ISO: EUR) is involved in slightly more than 30% of all foreign exchange deals, and as such, is the world's second most traded currency, behind the US dollar.
The euro is the currency of the eurozone (officially called the 'euro area'), which consists of 19 of the 28 member states of the European Union, and is used by almost 350 million Europeans. It was introduced in January 1999.
Of all the thousands of exchange rates that exist in the world, the euro-to-US dollar exchange rate is the most actively traded, or most 'liquid'.
Since its introduction, the euro's lowest value against the dollar came in October 2000 when EUR/USD hit lows of 0.8231. The currency was strongest in July 2008, shortly before the worst stage of the 2007-2009 financial crisis, when EUR/USD reached 1.6038.
There are currently more than twenty nations and territories which peg their currencies to the euro, the largest of which is Denmark.
---
Euro (EUR) in the markets
The Euro spent 2019 on a downwards trajectory, starting the year with highs at US1.1550 but then slid all year until October where it bottomed out at US$1.09 on Oct 1, close to long-term lows. Since then it has climbed back up towards the average rate for the year of US1.12, perhaps due to the less uncertainty around Brexit.
Euro sentiment dipped in mid-June after the ECB, like other major central banks of the world, ramped up its dovish rhetoric. It said that there was "considerable room" for further quantitative easing and that it would consider negative interest rates. Ordinarily, this would spark an extended euro decline but since other major currencies are also wrestling with easier central bank policies, euro depreciation may be contained.
In spite of Brexit, a slowdown in economic growth, Italian risks and persistently weak inflation — an important measure of inflation expectations fell in June to a record low — the euro did fantastically well against the Australian dollar, New Zealand dollar.
For more details read the full article Euro Forecasts.
The interactive chart below shows the HKD to EUR exchange rate and trend for the previous 3 months:
HKD/EUR at

0.1167

is

trading 1.1% above

the 90-day average

0.1154

with a range

0.1141

to

0.1167

. ALERT: HKD/EUR has risen to 90-DAY HIGHS.
28-Jan-2020
16:NY
21:LON
08:SYD+1d
Travel, Currency and Money saving tips for the Eurozone
When arriving at any new destination for first time visitors it can't hurt to stop by the Tourist Point to get any free maps, discounts, and cost free events. Most decent hotels have free WiFi so try using this to avoid any surprise Roaming fees on your phone when you get back home. ATM and credit card use varies greatly between countries so purchasing a prepaid Travel Card before leaving for your travels can save time and hassle.
If you would like to travel by train and can book a fare way in advance you can save money by getting a pass for Europe's extensive train system that goes pretty much everywhere. You can check prices at sites like RailEurope. To save a lot of travel time and money you can book a sleeper cabin on an overnight train. While travelling across Europe by bus used to be uncomfortable there are now low cost luxury buses available. And now to save even more time at your locations instead of travelling to them, costs for flights have greatly reduced in recent years making it a very affordable and very fast way to get around. Depends on your preference.
For more travel tips and ideas on ways to save money when traveling in the Eurozone read our EU Travel guide
Travel money for the Eurozone
Save money and time by Ordering your Euro online from Travelex, you get better rates and can pick up the EUR cash locally or even on travel day at the airport.
Another popular option is to use a Pre-paid Travel Card. Your Debit/Credit Card provider will charge you 2% from market mid-rate, but your bank may also charge an extra 3% as an "Overseas Transaction Charge" plus "Overseas ATM" fees for withdrawing cash.
For card purchases if offered a choice of currencies always select to Pay in Euro otherwise you may get much worst exchange rates.
the Eurozone Trip Checklist
Compare EUR travel cash rates - probably why you are here!
Search Hotel deals- save on your accommodation costs
Lonely Planet - world's best travel guide (coupon and deals)
---
Sending money to the Eurozone
When searching around for information on how to get a good exchange rate when sending money to the Eurozone you need to start with finding out the latest Euro foreign-transfer exchange rate.
Then compare your bank's exchange rates to several licensed FX providers exchange rate and fees to see how much you can save (we make that calculation easy here).
---
Get a better deal for foreign transfers to the Eurozone
When sending money to the Eurozone it's important to compare your bank's rates & fees with those we have negotiated with our partner money transfer providers. To get a better deal you should follow these 4 simple steps :
Open an account with a BER reviewed FX provider (id docs may be required)
You specify the local or Euro amount you want to transfer
Make a local currency domestic transfer for the requested amount to the provider's bank account in your country
Once your funds are received by the provider the converted EUR amount will be transfered to the recipient account you specify in the Eurozone.
Use our Send to EUR calculator to compare the exchange rates of FX specialist providers rates versus your bank's standard rates you can hopefully save around 5% and maybe more - end result is more Euro deposited into the recipient bank account and less margins and fees kept by the banks!
HKD to EUR
International Money

Transfers
Foreign Transfer Providers
Receive EUR(€)

Exchange

Rate
Fee HKD
Total Cost

Deal

Links

€

5,805
0.1161
0
0.51%

€

5,710
0.1142
0 for BER users (normally $15)
2.14%

€

5,649.35
0.1131
50
3.18%

Banks - Average Rate

€

5,588
0.1119
55
4.23%

€

5,571.07
0.1116
HK$80
4.52%

Citibank

International

Money Transfers

€

5,543.67
0.1109
12
4.99%

Your amount above the WorldRemit HKD2000 maximum
Visit WorldFirst
WorldFirst: Foreign Transfer HKD→EUR
From Amount (HKD)
HK$50,000
Fee:
Exchange Rate:
0.1161

(0.51% from mid-rate)

To Amount (EUR)

€

5,805
Total Cost:
0.51%
Time:
1:06 Local
Transfer Speed:
1-2 days
Services:
Bank Transfers - Online & Phone, Foreign Currency Accounts
Rating:
: 4.6/5.0
Reviews:
Visit OFX
OFX: Foreign Transfer HKD→EUR
From Amount (HKD)
HK$50,000
Fee:
0 for BER users (normally $15)
Exchange Rate:
0.1142

(2.14% from mid-rate)

To Amount (EUR)

€

5,710
Total Cost:
2.14%
Difference:
Time:

Rate Fetched: Tue Jan 28 2020 00:16:12 GMT+0000 (UTC)

Transfer Speed:
1-2 days
Services:
Bank Transfers - Online & Phone, Foreign Currency Accounts
Rating:
: 4.8/5.0
Reviews:
DBS Bank: Foreign Transfer HKD→EUR
From Amount (HKD)
HK$50,000
Fee:
50
Exchange Rate:
0.1131

(3.08% from mid-rate)

To Amount (EUR)

€

5,649.35
Total Cost:
3.18%
Difference:
Time:
1:06 Local
Transfer Speed:
2-3 days
Services:
Online, Branch, Bank Transfers
Rating:

: /5.0
Reviews:
Foreign Transfer HKD→EUR
From Amount (HKD)
HK$50,000
Fee:
55
Exchange Rate:
0.1122

(3.86% from mid-rate)

To Amount (EUR)

€

5,588
Total Cost:
4.23%
Difference:
Transfer Speed:
2-3 days
Services:
Online, Branch, Bank Transfers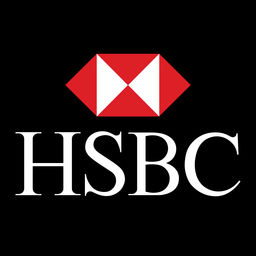 HSBC: Foreign Transfer HKD→EUR
From Amount (HKD)
HK$50,000
Fee:
HK$80 HKD

(Minimum fee)

Exchange Rate:
0.1116

(4.37% from mid-rate)

To Amount (EUR)

€

5,571.07
Total Cost:
4.52%
Difference:
Time:
1:06 Local
Transfer Speed:
2-3 days
Services:
Online, Branch, Bank Transfers
Rating:

: /5.0
Reviews:
Citibank: Foreign Transfer HKD→EUR
From Amount (HKD)
HK$50,000
Fee:
12
Exchange Rate:
0.1109

(4.97% from mid-rate)

To Amount (EUR)

€

5,543.67
Total Cost:
4.99%
Difference:
Time:
1:06 Local
Transfer Speed:
2-3 days
Services:
Online, Branch, Bank Transfers
Rating:

: /5.0
Reviews:
Visit WorldRemit
WorldRemit: Foreign Transfer HKD→EUR
From Amount (HKD)
HK$50,000
Fee:
Transfer Speed:
1 day
Services:
Bank Transfers & Cash Pickup - Online only
Rating:
: 4.5/5.0
Reviews:
Euro to United States Dollar - Historical Rates
Euro to British Pound Sterling - 10 Year History
Euro to Australian Dollar - Historical Rates