This is a foreign exchange guide to Hong Kong, the Hong Kong Dollar currency plus HKD transfers and travel tips.
---
In this Hong Kong currency guide we take a look at :
---
Hong Kong Dollar (HKD) general currency information
---
What is the Hong Kong Dollar currency code and symbol?
The three letter currency code for the Hong Kong Dollar is HKD and the symbol is $.
---
Which countries use the Hong Kong Dollar?
It is the domestic currency in Hong Kong.
Representing a little less than 2% of the foreign exchange market daily turnover, the Hong Kong dollar is the world's thirteenth most traded currency. It is subdivided into 100 cents.
The Hong Kong dollar has been pegged to the US dollar since 1983 and the USD/HKD exchange rate has been limited to a range of 7.75 to 7.85 since 2005. The Hong Kong dollar's peg is backed by one of the world's largest foreign exchange reserves (Hong Kong's official reserves in 2016 were worth US$360 billion).
Hong Kong dollars are issued by the country's government, but also by three local banks – HSBC, Standard Chartered and Bank of China – providing those banks have on deposit the US dollar equivalent of what they print.
The Hong Kong dollar reached an all-time low against the US dollar in September 1983 when USD/HKD reached 9.6 (HKD/USD 0.104), and its all-time high came in March 1978 when USD/HKD traded at just 4.6 (HKD/USD 0.217).
---
Hong Kong Dollar (HKD) in the markets
On September 21st, the usually-dull Hong Kong dollar appreciated more against the US dollar than at any point in the past 15 years. It jumped by 0.6 percent into the middle of its allowed trading range to 7.795 per/$, from levels near 7.845.
Reasons for the extent and timing of the move are not entirely explainable, other than those offered with generalities, such as "expectations for firmer interest rates" or for "tighter liquidity."
"The strengthening came as a huge surprise," said a trader at INTL FCStone.
Some suggested a rush to unwind arbitrage trades, which created a vicious circle of tighter liquidity and then further unwinding.
For several months prior, the Hong Kong dollar had been trading at or close to multi-decade lows, near the weaker boundary of its allowed trading range (close to 7.85 per US dollar), which necessitated frequent market interventions by the Hong Kong Monetary Authority to defend the USD/HKD peg. Hong Kong dollars had been dumped because the rates paid on them had remained low amid abundant liquidity in Hong Kong's financial system; meanwhile, rates paid on US dollars had risen steadily.
Being that HKD tracks USD, it rose in September to a 21-month high versus AUD, to a 30-month high versus NZD and to an 8-month high versus JPY; it fell back from August's 13-month high versus the euro.
The interactive chart below shows the USD to HKD exchange rate for the previous 3 months with rate alerts for days when the exchange rate moved up or down significantly or for 30 day highs and lows.
---
USDHKD currency converter
---
Travel, Currency and Money saving tips for Hong Kong
Hong Kong, the grand city with an iconic skyline, a legendary cuisine kitchens, and lush, protected nature where rare birds and colourful traditions thrive. Over 70% of Hong Kong is mountains and sprawling country parks, some also home to geological and historical gems. Escape the city limits on one of the world's smoothest transport systems and spend your day wandering in a Song-dynasty village, hiking on a deserted island or kayaking among volcanic sea arches. Underneath the glass and steel of Hong Kong's commercial persona is a dynamic cultural landscape where its Chinese roots, colonial connections and the contributions of its home-grown talent become intertwined.
What currency should I use in Hong Kong?
ATM machines or BankAutomats are everywhere in Hong Kong. You will definitely find them at the airport, cruise ports and train stations, so you can get cash as soon as you land/arrive. You will see the familiar networks like Visa, Master Card, Cirrus, EuroCard, Plus, etc. used by most international financial institutions. Instructions will be available in English which makes it easy, and the process is exactly the same as at home.
Although many of the smaller shops in Hong Kong will give better prices if you pay in cash with local currency, most shops accept international credit cards, but some of the smaller ones do not. ... Readily accepted credit cards include American Express, Visa, and MasterCard. If you plan on using your credit card or ATM card, be sure to alert the bank that issued your card back home and let them know you will be travelling abroad and the dates of your trip to prevent them from blocking your account when they see any "transactions outside of normal range of activity".
Getting around in Hong Kong?
From the airport the Airport Express is probably the quickest and most direct way to the city, making three total stops at Tsing Yi, Kowloon and Hong Kong Stations.  Visitors using the Airport Express will most likely be interested in the Kowloon and Hong Kong Stations, which are located in the main parts of the city. Sometimes the taxi queue at Hong Kong station can be quite long, so if your hotel is near to the station in Lan Kwai Fong or Sheung Wan and you're are travelling light it might be a good idea to walk through the air-conditioned IFC.
While in Hong Kong consider using the Octopus Card. It is a stored-value smart card, similar to London's Oyster card or Sydney's Opal card, that can be used for quick access and payment for public transportation as well as basic purchases at a many retail shops throughout Hong Kong such as 7-Eleven. It can be topped up any a large range of outlets, even McDonalds.
Public transport in Hong Kong is excellent. There are bus routes covering most of the island, frequent ferries between the islands making up the region, The Star Ferry connecting Kowloon to Hong Kong island is a considered a must see for its views. There are trains into mainland China and the superb MTR underground railway. The city is well connected by trains and great double decker buses. The drivers usually don't speak English and be prepared to sacrifice the small change because they don't return the change for the bus tickets. The cabs in Hong Kong can be expensive. There are a few bus routes that are worth seeing too.  Route 973 travels from Tsim Sha Tsui, around Kowloon, crosses the harbour and winds around the coast of Hong Kong Island to Aberdeen, Repulse Bay and terminates at Stanley Market. Up top the double decker bus this is a spectacular trip.
Travel tips for Hong Kong.
In general, Hong Kong is a very safe city by day and night. The drinking water is often not considered drinkable depending on who you talk to so bottled water is a good idea. Many free tourist maps will also show great walks through the central city that will lead you through many popular areas and help give you a good insight to the city for first time visitors.
If you prefer to stay in an Airbnb there are tons of condos for a fraction of the price available. Staying in an Airbnb will also help save money on meal costs as you can easily make breakfast before heading off exploring Hong Kong. Always always always carry an umbrella with you, the weather in Hong Kong is unpredictable. Hong Kong gets an average of 101 rainy days a year!
Travel money for Hong Kong
Save money and time by Ordering your Hong Kong Dollar online from Travelex, you get better rates and can pick up the HKD cash locally or even on travel day at the airport.
Another popular option is to use a Pre-paid Travel Card. Your Debit/Credit Card provider will charge you 2% from market mid-rate, but your bank may also charge an extra 3% as an "Overseas Transaction Charge" plus "Overseas ATM" fees for withdrawing cash.
For card purchases if offered a choice of currencies always select to Pay in Hong Kong Dollar otherwise you may get much worst exchange rates.
Compare Travel Money Exchange Rates
vs the Banks
USD

$1,000 → Spend Hong Kong dollar (HKD)
Provider
Spend

Amount

USD

Exchange Rate
Cost
Reviews
Links to Offers

Travelex Online US

$7007.10

HKD

Top Provider

7.0071
10.58%

HSBC

$6937.00

HKD

$70 less

6.937
11.48%

Banks - Average Rate

$6844.05

HKD

$163 less

6.8903
12.66%

Wells Fargo Bank

$6798.26

HKD

$209 less

6.937
13.25%

U.S. Bank

$6796.90

HKD

$210 less

6.7969
13.27%
Travelex Online US: rate, rating & reviews
From amount:
$1,000 USD
To amount:
$7007.10

HKD

Exchange Rate:
7.0071
Total Cost:
10.58% (against USD/HKD mid-rate: 7.8365)
Fees:
$0
Timestamp:

Rate Fetched: Mon Oct 15 2018 14:00:04 GMT+0000 (UTC)

Rating:
: 4.3/5.0
Reviews:
HSBC: rate, rating & reviews
From amount:
$1,000 USD
To amount:
$6937.00

HKD

Exchange Rate:
6.9370
Total Cost:
11.48% (against USD/HKD mid-rate: 7.8365)
Fees:
$0
Timestamp:
15:07 Local
Rating:

: /5.0
Reviews:
Banks - Average Rate
Banks - Average Rate :
From amount:
$1,000 USD
To amount:
$6844.05

HKD

Exchange Rate:
6.8569
Total Cost:
12.66% (against USD/HKD mid-rate: 7.8365)
Fees:
$10
Wells Fargo Bank: rate, rating & reviews
From amount:
$1,000 USD
To amount:
$6798.26

HKD

Exchange Rate:
6.9370
Total Cost:
13.25% (against USD/HKD mid-rate: 7.8365)
Fees:
Minimum 20 USD
Timestamp:
15:07 Local
Rating:

: /5.0
Reviews:
Visit
Wells Fargo Bank
U.S. Bank: rate, rating & reviews
From amount:
$1,000 USD
To amount:
$6796.90

HKD

Exchange Rate:
6.7969
Total Cost:
13.27% (against USD/HKD mid-rate: 7.8365)
Fees:
$0
Timestamp:
15:07 Local
Rating:

: /5.0
Reviews:
Visit
U.S. Bank
Sending a LARGER foreign transfer? Request a free multiple-vendor quote:
Get Quotes
Hong Kong Trip Checklist
Compare HKD travel cash rates - probably why you are here!
Search Hotel deals - Save on your accomodation in Hong Kong
Lonely Planet - world's best travel guide (coupon and deals)
---
Sending money to Hong Kong
When searching around for information on how to get a good exchange rate when sending money to Hong Kong you need to start with finding out the latest Hong Kong Dollar foreign-transfer exchange rate.
Then compare your bank's exchange rates to several licensed FX providers exchange rate and fees to see how much you can save (we make that calculation easy here).
What prime property does $US1m buy in Hong Kong?
The area (㎡) of prime property that $US1million buys in Hong Kong (Q1 2018) is 22㎡. This is compared to equivalent areas for Monaco 15㎡, New York 25㎡, London 27㎡, Singapore 37㎡, Paris 45㎡, Shanghai 50㎡, Los Angeles 58㎡, Tokyo 70㎡, Berlin 74㎡, Miami 78㎡, Mumbai 94㎡, Istanbul 110㎡, Dubai 138㎡ and San Paulo 172㎡.
---
Get a better deal for foreign transfers to Hong Kong
When sending money to Hong Kong it's important to compare your bank's rates & fees with those we have negotiated with our partner money transfer providers. To get a better deal you should follow these 4 simple steps :
Open an account with a BER reviewed FX provider (id docs may be required)
You specify the local or Hong Kong Dollar amount you want to transfer
Make a local currency domestic transfer for the requested amount to the provider's bank account in your country
Once your funds are received by the provider the converted HKD amount will be transfered to the recipient account you specify in Hong Kong.
Use our Send to HKD calculator to compare the exchange rates of FX specialist providers rates versus your bank's standard rates you can hopefully save around 5% and maybe more - end result is more Hong Kong Dollar deposited into the recipient bank account and less margins and fees kept by the banks!
Compare Foreign Transfers
vs the Banks
Send
USD

$10,000 → Receive HKD
Provider
Receive

Amount

HKD

Exchange Rate
Cost
Reviews
Links to Offers

OFX

$77,266

HKD

7.7266
1.4%

Visit

Site

Wells Fargo Bank

$75,660

HKD

7.5796
3.45%

HSBC

$75,605

HKD

7.5719
3.52%

Banks - Average Rate

$75,143.75

HKD

7.5583
4.11%

Bank of America

$74,655

HKD

7.5409
4.73%

U.S. Bank

$74,655

HKD

7.5409
4.73%
OFX: rate, rating & reviews
From amount:
$10,000 USD
To amount:
$77,266

HKD

Exchange Rate:
7.7266
Total Cost:
1.4% (against USD/HKD mid-rate: 7.8365)
Timestamp:

Rate Fetched: Mon Oct 15 2018 14:03:32 GMT+0000 (UTC)

Rating:
: 4.8/5.0
Reviews:
Visit
OFX
Wells Fargo Bank: rate, rating & reviews
From amount:
$10,000 USD
To amount:
$75,660

HKD

Exchange Rate:
7.5796
Total Cost:
3.45% (against USD/HKD mid-rate: 7.8365)
Difference:

$1,606 HKD less than using

OFX

Timestamp:
15:07 Local
Rating:

: /5.0
Reviews:
Visit
Wells Fargo Bank
HSBC: rate, rating & reviews
From amount:
$10,000 USD
To amount:
$75,605

HKD

Exchange Rate:
7.5719
Total Cost:
3.52% (against USD/HKD mid-rate: 7.8365)
Difference:

$1,661 HKD less than using

OFX

Timestamp:
15:07 Local
Rating:

: /5.0
Reviews:
Visit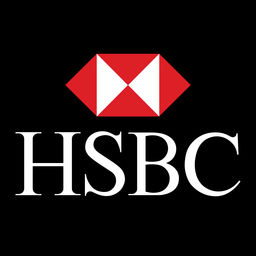 HSBC
Banks - Average Rate
Banks - Average Rate :
From amount:
$10,000 USD
To amount:
$75,143.75

HKD

Exchange Rate:
7.5255
Total Cost:
4.11% (against USD/HKD mid-rate: 7.8365)
Difference:

$2,122 HKD less than using

OFX
Bank of America: rate, rating & reviews
From amount:
$10,000 USD
To amount:
$74,655

HKD

Exchange Rate:
7.5409
Total Cost:
4.73% (against USD/HKD mid-rate: 7.8365)
Difference:

$2,611 HKD less than using

OFX

Timestamp:
15:07 Local
Rating:

: /5.0
Reviews:
Visit
Bank of America
U.S. Bank: rate, rating & reviews
From amount:
$10,000 USD
To amount:
$74,655

HKD

Exchange Rate:
7.5409
Total Cost:
4.73% (against USD/HKD mid-rate: 7.8365)
Difference:

$2,611 HKD less than using

OFX

Timestamp:
15:07 Local
Rating:

: /5.0
Reviews:
Visit
U.S. Bank
Sending a LARGER foreign transfer? Request a free multiple-vendor quote:
Get Quotes
---
---
HKD/USD - Hong Kong Dollar to United States Dollar - 10 Year History
| Date | Exchange Rate | Period |
| --- | --- | --- |
| 07 Oct 2018 | 0.1276 | 1 Week |
| 14 Sep 2018 | 0.1274 | 1 Month |
| 17 Apr 2018 | 0.1274 | 6 Months |
| 14 Oct 2017 | 0.1281 | 1 Year |
| 14 Oct 2016 | 0.1289 | 2 Years |
| 15 Oct 2013 | 0.1290 | 5 Years |
| 16 Oct 2008 | 0.1289 | 10 Years |
HKD/EUR - Hong Kong Dollar to Euro - 10 Year History
| Date | Exchange Rate | Period |
| --- | --- | --- |
| 07 Oct 2018 | 0.1107 | 1 Week |
| 14 Sep 2018 | 0.1096 | 1 Month |
| 17 Apr 2018 | 0.1030 | 6 Months |
| 14 Oct 2017 | 0.1084 | 1 Year |
| 14 Oct 2016 | 0.1175 | 2 Years |
| 15 Oct 2013 | 0.0953 | 5 Years |
| 16 Oct 2008 | 0.0959 | 10 Years |
HKD/GBP - Hong Kong Dollar to British Pound Sterling - 10 Year History
| Date | Exchange Rate | Period |
| --- | --- | --- |
| 07 Oct 2018 | 0.0972 | 1 Week |
| 14 Sep 2018 | 0.0975 | 1 Month |
| 17 Apr 2018 | 0.0891 | 6 Months |
| 14 Oct 2017 | 0.0964 | 1 Year |
| 14 Oct 2016 | 0.1057 | 2 Years |
| 15 Oct 2013 | 0.0806 | 5 Years |
| 16 Oct 2008 | 0.0747 | 10 Years |
HKD/JPY - Hong Kong Dollar to Japanese Yen - 10 Year History
| Date | Exchange Rate | Period |
| --- | --- | --- |
| 07 Oct 2018 | 14.5113 | 1 Week |
| 14 Sep 2018 | 14.2789 | 1 Month |
| 17 Apr 2018 | 13.6338 | 6 Months |
| 14 Oct 2017 | 14.3237 | 1 Year |
| 14 Oct 2016 | 13.4192 | 2 Years |
| 15 Oct 2013 | 12.6806 | 5 Years |
| 16 Oct 2008 | 12.9995 | 10 Years |
HKD/AUD - Hong Kong Dollar to Australian Dollar - 10 Year History
| Date | Exchange Rate | Period |
| --- | --- | --- |
| 07 Oct 2018 | 0.1809 | 1 Week |
| 14 Sep 2018 | 0.1782 | 1 Month |
| 17 Apr 2018 | 0.1640 | 6 Months |
| 14 Oct 2017 | 0.1624 | 1 Year |
| 14 Oct 2016 | 0.1692 | 2 Years |
| 15 Oct 2013 | 0.1354 | 5 Years |
| 16 Oct 2008 | 0.1907 | 10 Years |
HKD/CAD - Hong Kong Dollar to Canadian Dollar - 10 Year History
| Date | Exchange Rate | Period |
| --- | --- | --- |
| 07 Oct 2018 | 0.1652 | 1 Week |
| 14 Sep 2018 | 0.1662 | 1 Month |
| 17 Apr 2018 | 0.1600 | 6 Months |
| 14 Oct 2017 | 0.1597 | 1 Year |
| 14 Oct 2016 | 0.1697 | 2 Years |
| 15 Oct 2013 | 0.1337 | 5 Years |
| 16 Oct 2008 | 0.1535 | 10 Years |