This is a foreign exchange guide to India, the Indian Rupee currency plus INR transfers and travel tips.
---
In this India currency guide we take a look at :
---
Indian Rupee (INR) general currency information
---
What is the Indian Rupee currency code and symbol?
The three letter currency code for the Indian Rupee is INR and the symbol is ₹.
---
Is the Indian Rupee a closed currency?
Yes the Indian Rupee is a closed currency. Which means that you will not be able to purchase the currency (INR) before departure and will need to buy it upon arrival in . For more information and a full list of closed currencies please refer to our guide: What is a closed currency?
---
Which countries use the Indian Rupee?
It is the domestic currency in India.
The Indian rupee gets its name from the rupiya – a silver coin first produced in the sixteenth century.
Rupee trades make up around 1% of the total volume of the foreign exchange market. This market share is comparable to currencies from other major emerging market economies, such as South Africa, Brazil and Russia, but falls some way short of the 4% share taken by the Chinese yuan – the most actively traded emerging market currency.
When is the Indian Rupee stronger or weaker?
Importantly, the rupee has strong seasonal characteristics. The currency typically falls in value every second-quarter (April-to-June) due to India's heightened gold demand heading into the Hindu festival of Akshaya Tritiya. Heavy rains between June and September can also depress industrial production in the country and weaken exports, which weigh on the currency.
What are the rupee's all-time highs and lows?
The rupee's all-time low against the US dollar came in February 2016 when USD/INR reached 68.80 (INR/USD 0.0145). It's all-time high came in March 1973 when USD/INR traded at just 7.19 (INR/USD 0.139). More recently, since 2007, the rupee was at its strongest in November 2007 when USD/INR fell to 39.10 (INR/USD 0.0256).
Which Indian banknotes were cancelled in 2016?
On 8 November 2016, the Government of India announced the demonetisation of all ₹500 and ₹1000 banknotes of the Mahatma Gandhi Series. The cancelled ₹500 and ₹1000 notes are no longer exchangeable at any bank in India: they have since March 2017 effectively lost all monetary value.
In addition to the 500 and 1000 rupees, the Mumbai-based Reserve Bank of India has decided to withdraw all pre-2005 Indian Rupee notes. These discontinued Rupee bills have no year of issue printed on the back side. These Indian rupees without date on the back are no longer a valid means of payment in India or Bhutan.
Is Indian currency accepted in Bhutan?
Bhutan's unit of currency is called the Bhutanese Ngultrum (BTN). A Ngultrum has the same value as the Indian rupee, the rupee is also legal in Bhutan.
INR 100 & 50 Rupee denomination may be used in Bhutan, but Ngultrum cannot be used in India. Indian Rupee denomination note of INR 500, INR 1000 and INR 2000 are not accepted in Bhutan.
---
Indian Rupee (INR) in the markets
Like other emerging market currencies, the Indian rupee has been under significant pressure in 2018. It made an all-time low in mid-September of 72.9 to the dollar and fell to a three-year low versus the euro, which fetched 84.5 rupees. The rupee at least held the major 52 level versus the Australian dollar.
Major problems for the rupee in 2018 have been the high price of oil, which raises India's import bill substantially; negativity on emerging markets, driven by the summer's currency crises in Argentina and Turkey; and higher US interest rates, which drive capital away from high-rate-paying countries like India.
An analyst at ING said in September that he saw "no strong reasons why this trend [of rupee depreciation] should reverse soon."
Although it is probable that interest rates will be raised further in India in the coming months as a means of limiting currency weakness, some analysts remain skeptical on how supportive these rate hikes will be given other factors.
Natixis, like ING, said in September that it was bearish on emerging market currencies, including the Indian rupee.
The interactive chart below shows the USD to INR exchange rate for the previous 3 months with rate alerts for days when the exchange rate moved up or down significantly or for 30 day highs and lows.
---
USDINR currency converter
---
Travel, Currency and Money saving tips for India
India is a vibrant, colourful, and fascinating country to explore but can be a little intimidating for first time visitors. There are many magical places to visit so try to make a point of staying at least two nights in any one place.
You will be using the local currency (rupee) on the street, however credit cards are now widely able to be used at the more expensive locations. Though depending on your security concerns purchasing a Prepaid Travel Card before heading there may ease your mind. Never exchange foreign currency on the street.
For getting around cities its rickshaws, they are old looking but very cheap, and definitely add to the experience. On arriving at an airport you can avoid the crowd of taxi drivers waiting outside by going to a prepaid taxi counter inside the terminal. There you can purchase a fixed price fare to the hotel you want, pay on the spot, and they will give you a green slip. Then you can head outside and once the less scrupulous drivers see you holding a prepaid slip you won't get swamped with offers. For longer distance travels both bus and train are available and most hotels will be happy to organise this for you as they generally get a cut of the action.
The are also many small travel shops everywhere that will do this also but they may over charge. Trains are available as well and can be a good way to get around. Be aware however that they can be extremely crowded and often booking ahead at least a day or two is required. Another good option is you intend to travel around within a state for a few days is to hire a driver. This not expensive and certainly can make life easier. Only drink from bottles water and make sure it is properly sealed when you buy it. As tasty as it looks, don't eat from street vendors, and try to eat food you know has probably been prepared properly.
For a long time flights within India have been expensive and most travelers went by the bus system or by train. Now however, flights to major cities are very affordable and convenient, and can save a lot of time seeing more of the country. Doing a bit of looking around online can save you a lot of money on flights.
For female travellers you'll need to prepare for being stared at, this is usually out of curiosity more than anything else, and you will get used to it very fast. Dress conservatively, loose ankle-length pants or skirts, tops that cover your shoulders and shawls to avoid to most unwanted attention, and avoid travelling alone during festivals when thick crowds can be used as an excuse for a pinch or two.
Travel money for India
As mentioned above, the Indian Rupee is a closed currency. Which means that you will not be able to purchase the currency (INR) before departure and will need to buy it upon arrival in India.
For these types of destinations, using a pre-paid travel card is a good solution. As no travel cards support loading closed currencies like the INR you will incur currency conversion or foreign transaction fees if you use a travel money card in India.
However, using a pre-paid travel card is still a good idea as you can avoid ATM fees and also you can avoid using (and losing!) your main bank or debit/credit card.
Compare Travel Money Exchange Rates
vs the Banks
USD

$1,000 → Spend Indian rupee (INR)
Provider
Spend

Amount

USD

Exchange Rate
Cost
Reviews
Links to Offers

Travelex Online US

₹54,590

INR

Top Provider

54.5897
25.94%

HSBC

₹54,040

INR

₹550 less

54.04
26.69%

Banks - Average Rate

₹53,316.33

INR

₹1,274 less

53.6767
27.67%

Wells Fargo Bank

₹52,959

INR

₹1,631 less

54.04
28.15%

U.S. Bank

₹52,950

INR

₹1,640 less

52.95
28.16%
Travelex Online US: rate, rating & reviews
From amount:
$1,000 USD
To amount:
₹54,590

INR

Exchange Rate:
54.5897
Total Cost:
25.94% (against USD/INR mid-rate: 73.7101)
Fees:
$0
Timestamp:

Rate Fetched: Thu Feb 15 2018 16:45:03 GMT+0000 (UTC)

Rating:
: 4.3/5.0
Reviews:
HSBC: rate, rating & reviews
From amount:
$1,000 USD
To amount:
₹54,040

INR

Exchange Rate:
54.04
Total Cost:
26.69% (against USD/INR mid-rate: 73.7101)
Fees:
$0
Timestamp:
15:08 Local
Rating:

: /5.0
Reviews:
Banks - Average Rate
Banks - Average Rate :
From amount:
$1,000 USD
To amount:
₹53,316.33

INR

Exchange Rate:
64.5
Total Cost:
27.67% (against USD/INR mid-rate: 73.7101)
Fees:
$10
Wells Fargo Bank: rate, rating & reviews
From amount:
$1,000 USD
To amount:
₹52,959

INR

Exchange Rate:
54.04
Total Cost:
28.15% (against USD/INR mid-rate: 73.7101)
Fees:
Minimum 20 USD
Timestamp:
15:08 Local
Rating:

: /5.0
Reviews:
Visit
Wells Fargo Bank
U.S. Bank: rate, rating & reviews
From amount:
$1,000 USD
To amount:
₹52,950

INR

Exchange Rate:
52.95
Total Cost:
28.16% (against USD/INR mid-rate: 73.7101)
Fees:
$0
Timestamp:
15:08 Local
Rating:

: /5.0
Reviews:
Visit
U.S. Bank
Sending a LARGER foreign transfer? Request a free multiple-vendor quote:
Get Quotes
India Trip Checklist
Search Hotel deals - Save on your accomodation in India
Lonely Planet - world's best travel guide (coupon and deals)
---
Sending money to India
When searching around for information on how to get a good exchange rate when sending money to India you need to start with finding out the latest Indian Rupee foreign-transfer exchange rate.
Then compare your bank's exchange rates to several licensed FX providers exchange rate and fees to see how much you can save (we make that calculation easy here).
---
Get a better deal for foreign transfers to India
When sending money to India it's important to compare your bank's rates & fees with those we have negotiated with our partner money transfer providers. To get a better deal you should follow these 4 simple steps :
Open an account with a BER reviewed FX provider (id docs may be required)
You specify the local or Indian Rupee amount you want to transfer
Make a local currency domestic transfer for the requested amount to the provider's bank account in your country
Once your funds are received by the provider the converted INR amount will be transfered to the recipient account you specify in India.
Use our Send to INR calculator to compare the exchange rates of FX specialist providers rates versus your bank's standard rates you can hopefully save around 5% and maybe more - end result is more Indian Rupee deposited into the recipient bank account and less margins and fees kept by the banks!
Compare Foreign Transfers
vs the Banks
Send
USD

$10,000 → Receive INR
Provider
Receive

Amount

INR

Exchange Rate
Cost
Reviews
Links to Offers

OFX

₹722,600

INR

72.26
1.97%

Visit

Site

Wells Fargo Bank

₹707,524

INR

70.88
4.01%

HSBC

₹707,038

INR

70.81
4.08%

Banks - Average Rate

₹702,714.5

INR

70.6825
4.67%

Bank of America

₹698,148

INR

70.52
5.28%

U.S. Bank

₹698,148

INR

70.52
5.28%
OFX: rate, rating & reviews
From amount:
$10,000 USD
To amount:
₹722,600

INR

Exchange Rate:
72.26
Total Cost:
1.97% (against USD/INR mid-rate: 73.7101)
Timestamp:

Rate Fetched: Mon Oct 15 2018 14:04:43 GMT+0000 (UTC)

Rating:
: 4.8/5.0
Reviews:
Visit
OFX
Wells Fargo Bank: rate, rating & reviews
From amount:
$10,000 USD
To amount:
₹707,524

INR

Exchange Rate:
70.88
Total Cost:
4.01% (against USD/INR mid-rate: 73.7101)
Difference:

₹15,076 INR less than using

OFX

Timestamp:
15:08 Local
Rating:

: /5.0
Reviews:
Visit
Wells Fargo Bank
HSBC: rate, rating & reviews
From amount:
$10,000 USD
To amount:
₹707,038

INR

Exchange Rate:
70.81
Total Cost:
4.08% (against USD/INR mid-rate: 73.7101)
Difference:

₹15,562 INR less than using

OFX

Timestamp:
15:08 Local
Rating:

: /5.0
Reviews:
Visit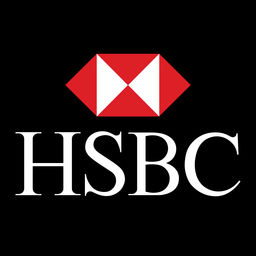 HSBC
Banks - Average Rate
Banks - Average Rate :
From amount:
$10,000 USD
To amount:
₹702,714.5

INR

Exchange Rate:
70.38
Total Cost:
4.67% (against USD/INR mid-rate: 73.7101)
Difference:

₹19,885 INR less than using

OFX
Bank of America: rate, rating & reviews
From amount:
$10,000 USD
To amount:
₹698,148

INR

Exchange Rate:
70.52
Total Cost:
5.28% (against USD/INR mid-rate: 73.7101)
Difference:

₹24,452 INR less than using

OFX

Timestamp:
15:08 Local
Rating:

: /5.0
Reviews:
Visit
Bank of America
U.S. Bank: rate, rating & reviews
From amount:
$10,000 USD
To amount:
₹698,148

INR

Exchange Rate:
70.52
Total Cost:
5.28% (against USD/INR mid-rate: 73.7101)
Difference:

₹24,452 INR less than using

OFX

Timestamp:
15:08 Local
Rating:

: /5.0
Reviews:
Visit
U.S. Bank
Sending a LARGER foreign transfer? Request a free multiple-vendor quote:
Get Quotes
---
---
INR/USD - Indian Rupee to United States Dollar - 10 Year History
| Date | Exchange Rate | Period |
| --- | --- | --- |
| 07 Oct 2018 | 0.0135 | 1 Week |
| 14 Sep 2018 | 0.0139 | 1 Month |
| 17 Apr 2018 | 0.0152 | 6 Months |
| 14 Oct 2017 | 0.0155 | 1 Year |
| 14 Oct 2016 | 0.0150 | 2 Years |
| 15 Oct 2013 | 0.0162 | 5 Years |
| 16 Oct 2008 | 0.0205 | 10 Years |
INR/EUR - Indian Rupee to Euro - 10 Year History
| Date | Exchange Rate | Period |
| --- | --- | --- |
| 07 Oct 2018 | 0.0117 | 1 Week |
| 14 Sep 2018 | 0.0119 | 1 Month |
| 17 Apr 2018 | 0.0123 | 6 Months |
| 14 Oct 2017 | 0.0131 | 1 Year |
| 14 Oct 2016 | 0.0137 | 2 Years |
| 15 Oct 2013 | 0.0120 | 5 Years |
| 16 Oct 2008 | 0.0153 | 10 Years |
INR/GBP - Indian Rupee to British Pound Sterling - 10 Year History
| Date | Exchange Rate | Period |
| --- | --- | --- |
| 07 Oct 2018 | 0.0103 | 1 Week |
| 14 Sep 2018 | 0.0106 | 1 Month |
| 17 Apr 2018 | 0.0106 | 6 Months |
| 14 Oct 2017 | 0.0116 | 1 Year |
| 14 Oct 2016 | 0.0123 | 2 Years |
| 15 Oct 2013 | 0.0101 | 5 Years |
| 16 Oct 2008 | 0.0119 | 10 Years |
INR/JPY - Indian Rupee to Japanese Yen - 10 Year History
| Date | Exchange Rate | Period |
| --- | --- | --- |
| 07 Oct 2018 | 1.5389 | 1 Week |
| 14 Sep 2018 | 1.5541 | 1 Month |
| 17 Apr 2018 | 1.6294 | 6 Months |
| 14 Oct 2017 | 1.7288 | 1 Year |
| 14 Oct 2016 | 1.5602 | 2 Years |
| 15 Oct 2013 | 1.5953 | 5 Years |
| 16 Oct 2008 | 2.0680 | 10 Years |
INR/AUD - Indian Rupee to Australian Dollar - 10 Year History
| Date | Exchange Rate | Period |
| --- | --- | --- |
| 07 Oct 2018 | 0.0192 | 1 Week |
| 14 Sep 2018 | 0.0194 | 1 Month |
| 17 Apr 2018 | 0.0196 | 6 Months |
| 14 Oct 2017 | 0.0196 | 1 Year |
| 14 Oct 2016 | 0.0197 | 2 Years |
| 15 Oct 2013 | 0.0170 | 5 Years |
| 16 Oct 2008 | 0.0303 | 10 Years |
INR/CAD - Indian Rupee to Canadian Dollar - 10 Year History
| Date | Exchange Rate | Period |
| --- | --- | --- |
| 07 Oct 2018 | 0.0175 | 1 Week |
| 14 Sep 2018 | 0.0181 | 1 Month |
| 17 Apr 2018 | 0.0191 | 6 Months |
| 14 Oct 2017 | 0.0193 | 1 Year |
| 14 Oct 2016 | 0.0197 | 2 Years |
| 15 Oct 2013 | 0.0168 | 5 Years |
| 16 Oct 2008 | 0.0244 | 10 Years |