This is a foreign exchange guide to Japan, the Japanese Yen currency plus sending JPY transfers and travel tips.
---
In this Japan currency guide we take a look at :
---
Japanese Yen (JPY) general currency information
---
What is the Japanese Yen currency code and symbol?
The three letter currency code for the Japanese Yen is JPY and the symbol is ¥.
---
Which countries use the Japanese Yen?
It is the domestic currency in Japan.
According to the Bank for International Settlements, in 2016, trading in the Japanese yen (ISO: JPY) contributed to 22% of total foreign exchange market turnover, making the yen the world's third most traded currency.
Like government bonds and gold, the Japanese yen is considered a safe haven asset – it is the premier safe haven of the currency world. This means that the yen is likely to increase in value against other currencies during periods of economic uncertainty or when global geopolitical risk is elevated, or during bouts of high market volatility.
Since 1995, against the US dollar, the yen's lowest valuation came in August 1998 when USD/JPY reached 147.67 (¥100 cost a little less than $0.68). Its post-1995 high came in October 2011 when USD/JPY traded at just 75.56 (¥100 cost $1.32).
The Japanese yen is a crucial part of the 'carry trade' – a popular strategy among foreign exchange traders in which they borrow in a currency with a low interest rate and use those funds to invest in currencies paying a higher rate. In recent decades, the most popular way to fund the carry trade has been to borrow (sell) yen due to Japan's consistently low interest rates (since 1996 Japanese rates have averaged less than 0.5%).
---
Japanese Yen (JPY) in the markets
The threat of proxy war between the US and Iran in Iraq has helped bring on the recent gains in the Japanese yen and US dollar plus currencies pegged to the greenback such as the Hong Kong dollar.
Last year, HSBC warned against thinking that yen-supporting safe-haven flows would soon stop, implying that the yen could have more upside potential in the near term. The bank highlighted the "desolation and destruction" (an exaggeration) present in many major economies and currencies. "You can never get too high," the bank's chief analyst said.
For more details read the full article Japanese Yen Forecasts.
The interactive chart below shows the USD to JPY exchange rate and trend for the previous 3 months:
USD/JPY at

110.15

is

trading 1.1% above

the 90-day average

108.92

with a range

107.08

to

110.15

. ALERT: USD/JPY has risen to 90-DAY HIGHS.
17-Jan-2020
16:NY
21:LON
08:SYD+1d
Travel, Currency and Money saving tips for Japan
Though very expensive, Japan is one of the most amazing, beautiful, and friendly countries in the world. Japan is a high-tech world mixed with the politeness and respect of their past. It has all the benefits of a high tech country mixed with a lovely sense of the old. Japan has fantastic food, beautiful temples and shrines, zen gardens, national parks, and a culture with a long and rich history. It's a wonderful place and, while it may be an expensive country to visit.
Most people can speak English and are willing to do so. Accommodation can be expensive, especially in Tokyo, but with a little looking around on the internet you can find some amazing deals. Food options cater to all, you can both go expensive or cheap, and neither is hard to find.
The easiest way to travel in Japan is by train, bullet trains can be expensive but are astoundingly fast and comfortable. Most of the city metro tickets cost 125-250 JPY for a single journey. In most major cities, you can buy a day pass, which gives you unlimited travel for 24 hours for around 1,000 JPY on select trains. Inter-city bus tickets cost around 2,500 JPY. For budget travelers the bus is an option, they are far cheaper but can take up to five times the amount of time to get to your destination.
Most temples and museums are free to enter, although some popular attractions cost around 1,250 JPY. The temples in Kyoto can cost up to 620 JPY. Many of the city's parks are free, so take advantage when you can and spend the day there. The same for Tokyo, don't be afraid to get a decent map and wander around.
Travel money for Japan
Save money and time by Ordering your Japanese Yen online from Travelex, you get better rates and can pick up the JPY cash locally or even on travel day at the airport.
Another popular option is to use a Pre-paid Travel Card. Your Debit/Credit Card provider will charge you 2% from market mid-rate, but your bank may also charge an extra 3% as an "Overseas Transaction Charge" plus "Overseas ATM" fees for withdrawing cash.
For card purchases if offered a choice of currencies always select to Pay in Japanese Yen otherwise you may get much worst exchange rates.
Japanese yen Travel Money
Travel Money Providers
Amount JPY(¥)

Exchange

Rate
Fee USD
Total Cost

Deal

Links

Banks - Average Rate

Foreign Currency

¥

95,406

Compare

96.37
U$10
13.37%
Travel Money USD→JPY
From Amount (USD)
U$1,000
Fee:
U$10 USD

(1%)

Exchange Rate:
96.37

(12.5% from mid-rate)

To Amount (JPY)

¥

95,406
Total Cost:
13.37%
Currency Services:
Branch
Delivery/Collect:
-
Japan Trip Checklist
Compare JPY travel cash rates - probably why you are here!
Search Hotel deals - Save on your accomodation in Japan
Lonely Planet - world's best travel guide (coupon and deals)
---
Sending money to Japan
When searching around for information on how to get a good exchange rate when sending money to Japan you need to start with finding out the latest Japanese Yen foreign-transfer exchange rate.
Then compare your bank's exchange rates to several licensed FX providers exchange rate and fees to see how much you can save (we make that calculation easy here).
---
Get a better deal for foreign transfers to Japan
When sending money to Japan it's important to compare your bank's rates & fees with those we have negotiated with our partner money transfer providers. To get a better deal you should follow these 4 simple steps :
Open an account with a BER reviewed FX provider (id docs may be required)
You specify the local or Japanese Yen amount you want to transfer
Make a local currency domestic transfer for the requested amount to the provider's bank account in your country
Once your funds are received by the provider the converted JPY amount will be transfered to the recipient account you specify in Japan.
Use our Send to JPY calculator to compare the exchange rates of FX specialist providers rates versus your bank's standard rates you can hopefully save around 5% and maybe more - end result is more Japanese Yen deposited into the recipient bank account and less margins and fees kept by the banks!
USD to JPY
International Money

Transfers
Foreign Transfer Providers
Receive JPY(¥)

Exchange

Rate
Fee USD
Total Cost

Deal

Links

¥

1,076,800
107.68
0^
2.23%

¥

1,087,600

¥10,800 more

108.76
0
1.25%

¥

1,053,400

¥23,400 less

105.53
18
4.35%

¥

1,052,619

¥24,181 less

105.42
U$15
4.42%

Banks - Average Rate

¥

1,046,205

¥30,595 less

105.23
15
5.01%

Bank of America

International

Money Transfers

¥

1,039,401

¥37,399 less

104.99
U$100
5.62%

U.S. Bank

International

Money Transfers

¥

1,039,401

¥37,399 less

104.99
U$100
5.62%
Visit OFX
OFX: Foreign Transfer USD→JPY
From Amount (USD)
U$10,000
Fee:
0^ - No fees for BestExchangeRates users (normally $12 for smaller transfers)
Exchange Rate:
107.68

(2.23% from mid-rate)

To Amount (JPY)

¥

1,076,800
Total Cost:
2.23%
Time:

Rate Fetched: Sat Jan 18 2020 18:02:43 GMT+0000 (UTC)

Transfer Speed:
1-2 days
Services:
Bank Transfers - Online & Phone, Foreign Currency Accounts
Rating:
: 4.8/5.0
Reviews:
Visit XE
Wells Fargo Bank: Foreign Transfer USD→JPY
From Amount (USD)
U$10,000
Fee:
18
Exchange Rate:
105.53

(4.18% from mid-rate)

To Amount (JPY)

¥

1,053,400
Total Cost:
4.35%
Difference:

¥23,400 JPY less than using

OFX

Time:
18:03 Local
Transfer Speed:
2-3 days
Services:
Online, Branch, Bank Transfers
Rating:

: /5.0
Reviews: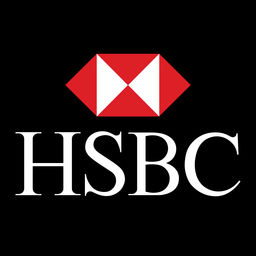 HSBC: Foreign Transfer USD→JPY
From Amount (USD)
U$10,000
Fee:
U$15 USD

(.15%)

Exchange Rate:
105.42

(4.28% from mid-rate)

To Amount (JPY)

¥

1,052,619
Total Cost:
4.42%
Difference:

¥24,181 JPY less than using

OFX

Time:
18:03 Local
Transfer Speed:
2-3 days
Services:
Online, Branch, Bank Transfers
Rating:

: /5.0
Reviews:
Foreign Transfer USD→JPY
From Amount (USD)
U$10,000
Fee:
15
Exchange Rate:
104.77

(4.87% from mid-rate)

To Amount (JPY)

¥

1,046,205
Total Cost:
5.01%
Difference:

¥30,595 JPY less than using

OFX

Transfer Speed:
2-3 days
Services:
Online, Branch, Bank Transfers
Bank of America: Foreign Transfer USD→JPY
From Amount (USD)
U$10,000
Fee:
U$100 USD

(1%)

Exchange Rate:
104.99

(4.67% from mid-rate)

To Amount (JPY)

¥

1,039,401
Total Cost:
5.62%
Difference:

¥37,399 JPY less than using

OFX

Time:
18:03 Local
Transfer Speed:
2-3 days
Services:
Online, Branch, Bank Transfers
Rating:

: /5.0
Reviews:
U.S. Bank: Foreign Transfer USD→JPY
From Amount (USD)
U$10,000
Fee:
U$100 USD

(1%)

Exchange Rate:
104.99

(4.67% from mid-rate)

To Amount (JPY)

¥

1,039,401
Total Cost:
5.62%
Difference:

¥37,399 JPY less than using

OFX

Time:
18:03 Local
Transfer Speed:
2-3 days
Services:
Online, Branch, Bank Transfers
Rating:

: /5.0
Reviews:
Japanese Yen to United States Dollar - Historical Rates
Japanese Yen to Euro - Historical Rates
Japanese Yen to British Pound Sterling - 10 Year History
Japanese Yen to Australian Dollar - Historical Rates