This is a foreign exchange guide to Jersey, the British Pound Sterling currency plus sending GBP transfers and travel tips.
---
In this Jersey currency guide we take a look at :
---
British Pound Sterling (GBP) general currency information
---
What is the British Pound Sterling currency code and symbol?
The three letter currency code for the British Pound Sterling is GBP and the symbol is £.
---
Which countries use the British Pound Sterling?
It is the domestic currency in United Kingdom, Guernsey, Isle of Man, Jersey and South Georgia And South Sandwich Islands.
The British pound (ISO: GBP) is one base unit of sterling – that being the name of Britain's currency – and is subdivided into 100 pence.
Contributing to around 13% of all foreign exchange deals, the pound, or sterling, is the world's fourth most traded currency.
Reputedly, sterling is 1200 years old. It is said that Anglo-Saxon traders used silver pennies in the eighth century called 'sterlings', 240 of which would equal one pound in weight.
Due to its membership of the European Union, Britain could have adopted the euro as its currency upon its introduction in 1999, however the British government opted against this because it wanted to retain monetary policy independence and because it perceived euro adoption as offering only small economic benefits.
In recent years, the most significant event to affect sterling's valuation was the UK's vote to leave the European Union on June 24th 2016 – a day on which the exchange rate for GBP/USD fell by as much as 11%.
In the past two decades, the pound's highest valuation against the dollar occurred in November 2007 when GBP/USD reached 2.1161. Its lowest value came in October 2016, three-and-a-half months after the historic 'Brexit' vote, when GBP/USD reached 1.1905.
---
British Pound Sterling (GBP) in the markets
Sterling has climbed more than 9 per cent against the US dollar and even more against other currencies (since early October) during the election campaigning and since Boris Johnson announced a new Brexit agreement with Brussels that has reduced the possibility of the UK crashing out of the EU without a deal. Pound valuations will continue to fluctuate based on Brexit No-deal, Deal and Remain probabilities.
The pound would be doing far worse if it weren't receiving some support from the Bank of England which, surprisingly, is the only major central bank still considering higher interest rates in 2019.
Earlier in the year the pound was the worst-performing major currency by some margin. It slipped in late June to multi-month lows against a number of important currencies, including the Australian dollar, New Zealand dollar, euro, Canadian dollar and Swiss franc.
For more details read the full article British Pound Sterling Forecasts.
The interactive chart below shows the HKD to GBP exchange rate and trend for the previous 3 months:
HKD/GBP 90-DAY TREND
:
At 0.097144 HKD to GBP is

trading 3.4% below

the

average 0.1006

with a range

0.097064

to

0.1044

. There are

no current alerts
.
09 Dec, 2019
16:03-EST
21:03-GMT
08:03-AEDT(+1D)
Travel, Currency and Money saving tips for Jersey
The main currency of Jersey is the pound, although in many places the euro is accepted because of the location of the island. Pound coins are issued, but are much less widely used than pound notes.
In July 2014, the Jersey Financial Services Commission approved the establishment of the world's first regulated Bitcoin fund, at a time when the digital currency was being accepted by some local businesses
Travel money for Jersey
Save money and time by Ordering your British Pound Sterling online from Travelex, you get better rates and can pick up the GBP cash locally or even on travel day at the airport.
Another popular option is to use a Pre-paid Travel Card. Your Debit/Credit Card provider will charge you 2% from market mid-rate, but your bank may also charge an extra 3% as an "Overseas Transaction Charge" plus "Overseas ATM" fees for withdrawing cash.
For card purchases if offered a choice of currencies always select to Pay in British Pound Sterling otherwise you may get much worst exchange rates.
Jersey Trip Checklist
Compare GBP travel cash rates - probably why you are here!
Lonely Planet - world's best travel guide (coupon and deals)
---
Sending money to Jersey
When searching around for information on how to get a good exchange rate when sending money to Jersey you need to start with finding out the latest British Pound Sterling foreign-transfer exchange rate.
Then compare your bank's exchange rates to several licensed FX providers exchange rate and fees to see how much you can save (we make that calculation easy here).
---
Get a better deal for foreign transfers to Jersey
When sending money to Jersey it's important to compare your bank's rates & fees with those we have negotiated with our partner money transfer providers. To get a better deal you should follow these 4 simple steps :
Open an account with a BER reviewed FX provider (id docs may be required)
You specify the local or British Pound Sterling amount you want to transfer
Make a local currency domestic transfer for the requested amount to the provider's bank account in your country
Once your funds are received by the provider the converted GBP amount will be transfered to the recipient account you specify in Jersey.
Use our Send to GBP calculator to compare the exchange rates of FX specialist providers rates versus your bank's standard rates you can hopefully save around 5% and maybe more - end result is more British Pound Sterling deposited into the recipient bank account and less margins and fees kept by the banks!
HKD to GBP
International Money

Transfers
Foreign Transfer Providers
Receive GBP(£)

Exchange

Rate
Fee HKD
Total Cost

Deal

Links

£

4,834.2
0.096684
0
0.5%

£

4,753.8
0.095076
0 for BER users (normally $15)
2.15%

£

4,703.89
0.094172
50
3.18%

Banks - Average Rate

£

4,653
0.093156
55
4.22%

£

4,639.27
0.092934
HK$80
4.51%

Citibank

International

Money Transfers

£

4,616.99
0.092362
12
4.97%
Visit WorldFirst
WorldFirst: Foreign Transfer HKD→GBP
From Amount (HKD)
HK$50,000
Fee:
Exchange Rate:
0.096684

(0.5% from mid-rate)

To Amount (GBP)

£

4,834.2
Total Cost:
0.5%
Time:
1:06 Local
Transfer Speed:
1-2 days
Services:
Bank Transfers - Online & Phone, Foreign Currency Accounts
Rating:
: 4.6/5.0
Reviews:
Visit OFX
OFX: Foreign Transfer HKD→GBP
From Amount (HKD)
HK$50,000
Fee:
0 for BER users (normally $15)
Exchange Rate:
0.095076

(2.15% from mid-rate)

To Amount (GBP)

£

4,753.8
Total Cost:
2.15%
Difference:
Time:

Rate Fetched: Tue Dec 10 2019 00:16:21 GMT+0000 (UTC)

Transfer Speed:
1-2 days
Services:
Bank Transfers - Online & Phone, Foreign Currency Accounts
Rating:
: 4.8/5.0
Reviews:
DBS Bank: Foreign Transfer HKD→GBP
From Amount (HKD)
HK$50,000
Fee:
50
Exchange Rate:
0.094172

(3.09% from mid-rate)

To Amount (GBP)

£

4,703.89
Total Cost:
3.18%
Difference:
Time:
1:06 Local
Transfer Speed:
2-3 days
Services:
Online, Branch, Bank Transfers
Rating:

: /5.0
Reviews:
Foreign Transfer HKD→GBP
From Amount (HKD)
HK$50,000
Fee:
55
Exchange Rate:
0.093410

(3.87% from mid-rate)

To Amount (GBP)

£

4,653
Total Cost:
4.22%
Difference:
Transfer Speed:
2-3 days
Services:
Online, Branch, Bank Transfers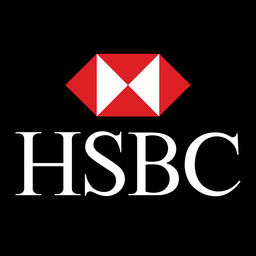 HSBC: Foreign Transfer HKD→GBP
From Amount (HKD)
HK$50,000
Fee:
HK$80 HKD

(Minimum fee)

Exchange Rate:
0.092934

(4.36% from mid-rate)

To Amount (GBP)

£

4,639.27
Total Cost:
4.51%
Difference:
Time:
1:06 Local
Transfer Speed:
2-3 days
Services:
Online, Branch, Bank Transfers
Rating:

: /5.0
Reviews:
Citibank: Foreign Transfer HKD→GBP
From Amount (HKD)
HK$50,000
Fee:
12
Exchange Rate:
0.092362

(4.95% from mid-rate)

To Amount (GBP)

£

4,616.99
Total Cost:
4.97%
Difference:
Time:
1:06 Local
Transfer Speed:
2-3 days
Services:
Online, Branch, Bank Transfers
Rating:

: /5.0
Reviews:
GBP/USD - British Pound Sterling to United States Dollar - Historical Rates
GBP/EUR - British Pound Sterling to Euro - Historical Rates
GBP/AUD - British Pound Sterling to Australian Dollar - Historical Rates