This is a foreign exchange guide to Malaysia, the Malaysian Ringgit currency plus MYR transfers and travel tips.
---
In this Malaysia currency guide we take a look at :
---
Malaysian Ringgit (MYR) general currency information
---
What is the Malaysian Ringgit currency code and symbol?
The three letter currency code for the Malaysian Ringgit is MYR and the symbol is RM.
---
Which countries use the Malaysian Ringgit?
It is the domestic currency in Malaysia.
The word ringgit is an obsolete term for "jagged" in Malay and was originally used to refer to the serrated edges of silver Spanish dollars which circulated widely in the area during the 16th and 17th century Portuguese colonial era.
Between 1995 and 1997, the ringgit was trading as a free float currency at around 2.50 to the US dollar, but following the onset of the 1997 East Asian financial crisis, the ringgit witnessed major dips to under 3.80 to the dollar by the end of 1997 as a result of capital flight. During the first half of 1998, the currency fluctuated between 3.80 and 4.40 to the dollar, before Bank Negara Malaysia moved to peg the ringgit to the US dollar in September 1998, maintaining its 3.80 to the dollar value for almost seven years while remaining floated against other currencies. In addition, the ringgit was designated non-tradeable outside of Malaysia in 1998 to stem the flow of money out of the country.
On 21 July 2005, Bank Negara announced the end of the peg to the US dollar immediately after China's announcement of the end of the renminbi peg to the US dollar. The ringgit would experience more acute plunges in its value since mid-2014 following the escalation of the 1Malaysia Development Berhad scandal that raised allegations of political channeling of billions of ringgit to offshore accounts, and uncertainty from the 2015–16 Chinese stock market turbulence and the effects of the 2016 United States presidential election results.
---
Malaysian Ringgit (MYR) in the markets
Like many other emerging market currencies, the ringgit has struggled in 2018.
The ringgit weakened in late September to a nine-month low of RM3.035 per Singapore dollar (the currency of Malaysia's major trading partner). It had recovered slightly by the time of this report (October-23) to RM3.02 per SGD.
There was no recovery relative to the word's benchmark currency, the US dollar, against which the ringgit slid in October to a ten-month low of RM4.164.
Contributing to the ringgit's weakness this year has been trade tensions between the US and China, which threaten the outlook for global trade that the ringgit so relies upon; as well as higher US interest rates and the firmer US dollar, which make dollar-denominated loan repayments more expensive.
In October, ING warned against holding emerging market currencies like the ringgit; it suspected global trade tensions would return following November's US mid-term elections, and these would limit possibilities for ringgit appreciation.
The interactive chart below shows the USD to MYR exchange rate for the previous 3 months with rate alerts for days when the exchange rate moved up or down significantly or for 30 day highs and lows.
---
USDMYR currency converter
---
Travel, Currency and Money saving tips for Malaysia
Travel money for Malaysia
Save money and time by Ordering your Malaysian Ringgit online from Travelex, you get better rates and can pick up the MYR cash locally or even on travel day at the airport.
Another popular option is to use a Pre-paid Travel Card. Your Debit/Credit Card provider will charge you 2% from market mid-rate, but your bank may also charge an extra 3% as an "Overseas Transaction Charge" plus "Overseas ATM" fees for withdrawing cash.
For card purchases if offered a choice of currencies always select to Pay in Malaysian Ringgit otherwise you may get much worst exchange rates.
Compare USD to MYR Travel Money Exchange Rates
vs the Banks
Providers
Amount MYR

Exchange

Rate
Cost
Reviews
Deals

Links

Travelex Online US

RM3652.80

MYR

Top Provider

3.6528
12.76%

HSBC

RM3616.30

MYR

RM36 less

3.6163
13.64%

Banks - Average Rate

RM3567.82

MYR

RM85 less

3.5919
14.79%

Bank Average

Wells Fargo Bank

RM3543.97

MYR

RM109 less

3.6163
15.36%

U.S. Bank

RM3543.20

MYR

RM110 less

3.5432
15.38%
Travelex Online US fee breakdown & reviews
USD amount:
$1,000 USD
Fee:
$0
Exchange Rate:
3.6528

(12.76% from mid-rate)

MYR amount:
RM3652.80

MYR

Total Cost:
12.76%
Time:

Rate Fetched: Mon Nov 19 2018 10:15:04 GMT+0000 (UTC)

Rating:
: 4.3/5.0
Reviews:
HSBC fee breakdown & reviews
USD amount:
$1,000 USD
Fee:
$0
Exchange Rate:
3.6163

(13.64% from mid-rate)

MYR amount:
RM3616.30

MYR

Total Cost:
13.64%
Time:
12:08 Local
Rating:

: /5.0
Reviews:
Banks - Average Rate
Banks - Average Rate
USD amount:
$1,000 USD
Fee:
$10 USD

(1%)

Exchange Rate:
3.6639

(12.5% from mid-rate)

MYR amount:
RM3567.82

MYR

Total Cost:
14.79%
Wells Fargo Bank fee breakdown & reviews
USD amount:
$1,000 USD
Fee:
$20 USD

(Minimum fee)

Exchange Rate:
3.6163

(13.64% from mid-rate)

MYR amount:
RM3543.97

MYR

Total Cost:
15.36%
Time:
12:08 Local
Rating:

: /5.0
Reviews:
Visit
Wells Fargo Bank
U.S. Bank fee breakdown & reviews
USD amount:
$1,000 USD
Fee:
$0
Exchange Rate:
3.5432

(15.38% from mid-rate)

MYR amount:
RM3543.20

MYR

Total Cost:
15.38%
Time:
12:08 Local
Rating:

: /5.0
Reviews:
Visit
U.S. Bank
Sending a LARGER foreign transfer? Shop-around with multiple providers:
Get Quotes
Malaysia Trip Checklist
Compare MYR travel cash rates - probably why you are here!
Search Hotel deals - Save on your accomodation in Malaysia
Lonely Planet - world's best travel guide (coupon and deals)
---
Sending money to Malaysia
When searching around for information on how to get a good exchange rate when sending money to Malaysia you need to start with finding out the latest Malaysian Ringgit foreign-transfer exchange rate.
Then compare your bank's exchange rates to several licensed FX providers exchange rate and fees to see how much you can save (we make that calculation easy here).
---
Get a better deal for foreign transfers to Malaysia
When sending money to Malaysia it's important to compare your bank's rates & fees with those we have negotiated with our partner money transfer providers. To get a better deal you should follow these 4 simple steps :
Open an account with a BER reviewed FX provider (id docs may be required)
You specify the local or Malaysian Ringgit amount you want to transfer
Make a local currency domestic transfer for the requested amount to the provider's bank account in your country
Once your funds are received by the provider the converted MYR amount will be transfered to the recipient account you specify in Malaysia.
Use our Send to MYR calculator to compare the exchange rates of FX specialist providers rates versus your bank's standard rates you can hopefully save around 5% and maybe more - end result is more Malaysian Ringgit deposited into the recipient bank account and less margins and fees kept by the banks!
Compare USD to MYR Foreign Transfers
vs the Banks
Providers
Amount MYR

Exchange

Rate
Cost
Reviews
Deals

Links

OFX

RM40,938

MYR

Top Provider

4.0938
2.23%

Visit

Site

Wells Fargo Bank

RM40,087

MYR

RM851 less

4.0159
4.27%

HSBC

RM40,058

MYR

RM880 less

4.0118
4.33%

Banks - Average Rate

RM39,813.75

MYR

RM1,124 less

4.0047
4.92%

Bank Average

Bank of America

RM39,555

MYR

RM1,383 less

3.9955
5.54%

U.S. Bank

RM39,555

MYR

RM1,383 less

3.9955
5.54%
OFX fee breakdown & reviews
USD amount:
$10,000 USD
Fee:
$0
Exchange Rate:
4.0938

(2.23% from mid-rate)

MYR amount:
RM40,938

MYR

Total Cost:
2.23%
Time:

Rate Fetched: Mon Nov 19 2018 10:02:19 GMT+0000 (UTC)

Rating:
: 4.8/5.0
Reviews:
Visit
OFX
Wells Fargo Bank fee breakdown & reviews
USD amount:
$10,000 USD
Fee:
$18
Exchange Rate:
4.0159

(4.09% from mid-rate)

MYR amount:
RM40,087

MYR

Total Cost:
4.27%
Difference:

RM851 MYR less than using

OFX

Time:
12:08 Local
Rating:

: /5.0
Reviews:
Visit
Wells Fargo Bank
HSBC fee breakdown & reviews
USD amount:
$10,000 USD
Fee:
$15 USD

(.15%)

Exchange Rate:
4.0118

(4.19% from mid-rate)

MYR amount:
RM40,058

MYR

Total Cost:
4.33%
Difference:

RM880 MYR less than using

OFX

Time:
12:08 Local
Rating:

: /5.0
Reviews:
Visit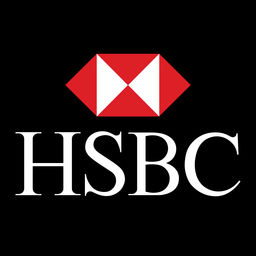 HSBC
Banks - Average Rate
Banks - Average Rate
USD amount:
$10,000 USD
Fee:
$15
Exchange Rate:
3.9873

(4.78% from mid-rate)

MYR amount:
RM39,813.75

MYR

Total Cost:
4.92%
Difference:

RM1,124 MYR less than using

OFX
Bank of America fee breakdown & reviews
USD amount:
$10,000 USD
Fee:
$100 USD

(1%)

Exchange Rate:
3.9955

(4.58% from mid-rate)

MYR amount:
RM39,555

MYR

Total Cost:
5.54%
Difference:

RM1,383 MYR less than using

OFX

Time:
12:08 Local
Rating:

: /5.0
Reviews:
Visit
Bank of America
U.S. Bank fee breakdown & reviews
USD amount:
$10,000 USD
Fee:
$100 USD

(1%)

Exchange Rate:
3.9955

(4.58% from mid-rate)

MYR amount:
RM39,555

MYR

Total Cost:
5.54%
Difference:

RM1,383 MYR less than using

OFX

Time:
12:08 Local
Rating:

: /5.0
Reviews:
Visit
U.S. Bank
Sending a LARGER foreign transfer? Shop-around with multiple providers:
Get Quotes
---
---
MYR/USD - Malaysian Ringgit to United States Dollar - 10 Year History
| Date | Exchange Rate | Period |
| --- | --- | --- |
| 11 Nov 2018 | 0.2393 | 1 Week |
| 19 Oct 2018 | 0.2405 | 1 Month |
| 22 May 2018 | 0.2520 | 6 Months |
| 18 Nov 2017 | 0.2406 | 1 Year |
| 18 Nov 2016 | 0.2268 | 2 Years |
| 19 Nov 2013 | 0.3144 | 5 Years |
| 20 Nov 2008 | 0.2760 | 10 Years |
MYR/EUR - Malaysian Ringgit to Euro - 10 Year History
| Date | Exchange Rate | Period |
| --- | --- | --- |
| 11 Nov 2018 | 0.2113 | 1 Week |
| 19 Oct 2018 | 0.2086 | 1 Month |
| 22 May 2018 | 0.2138 | 6 Months |
| 18 Nov 2017 | 0.2041 | 1 Year |
| 18 Nov 2016 | 0.2142 | 2 Years |
| 19 Nov 2013 | 0.2323 | 5 Years |
| 20 Nov 2008 | 0.2208 | 10 Years |
MYR/GBP - Malaysian Ringgit to British Pound Sterling - 10 Year History
| Date | Exchange Rate | Period |
| --- | --- | --- |
| 11 Nov 2018 | 0.1850 | 1 Week |
| 19 Oct 2018 | 0.1840 | 1 Month |
| 22 May 2018 | 0.1874 | 6 Months |
| 18 Nov 2017 | 0.1821 | 1 Year |
| 18 Nov 2016 | 0.1837 | 2 Years |
| 19 Nov 2013 | 0.1951 | 5 Years |
| 20 Nov 2008 | 0.1863 | 10 Years |
MYR/JPY - Malaysian Ringgit to Japanese Yen - 10 Year History
| Date | Exchange Rate | Period |
| --- | --- | --- |
| 11 Nov 2018 | 27.2471 | 1 Week |
| 19 Oct 2018 | 27.0683 | 1 Month |
| 22 May 2018 | 27.9066 | 6 Months |
| 18 Nov 2017 | 26.9727 | 1 Year |
| 18 Nov 2016 | 25.0776 | 2 Years |
| 19 Nov 2013 | 31.4892 | 5 Years |
| 20 Nov 2008 | 26.2131 | 10 Years |
MYR/AUD - Malaysian Ringgit to Australian Dollar - 10 Year History
| Date | Exchange Rate | Period |
| --- | --- | --- |
| 11 Nov 2018 | 0.3312 | 1 Week |
| 19 Oct 2018 | 0.3378 | 1 Month |
| 22 May 2018 | 0.3318 | 6 Months |
| 18 Nov 2017 | 0.3181 | 1 Year |
| 18 Nov 2016 | 0.3090 | 2 Years |
| 19 Nov 2013 | 0.3334 | 5 Years |
| 20 Nov 2008 | 0.4459 | 10 Years |
MYR/CAD - Malaysian Ringgit to Canadian Dollar - 10 Year History
| Date | Exchange Rate | Period |
| --- | --- | --- |
| 11 Nov 2018 | 0.3158 | 1 Week |
| 19 Oct 2018 | 0.3154 | 1 Month |
| 22 May 2018 | 0.3230 | 6 Months |
| 18 Nov 2017 | 0.3073 | 1 Year |
| 18 Nov 2016 | 0.3060 | 2 Years |
| 19 Nov 2013 | 0.3288 | 5 Years |
| 20 Nov 2008 | 0.3527 | 10 Years |