This is a foreign exchange guide to Mexico, the Mexican Peso currency plus MXN transfers and travel tips.
---
In this Mexico currency guide we take a look at :
---
Mexican Peso (MXN) general currency information
---
What is the Mexican Peso currency code and symbol?
The three letter currency code for the Mexican Peso is MXN and the symbol is $.
---
Which countries use the Mexican Peso?
It is the domestic currency in Mexico.
Contributing to a little more than 2% of the foreign exchange market daily turnover, the Mexican peso is the world's second most traded emerging market currency, behind only the Chinese yuan. The peso is subdivided into 100 centavos.
The peso's value is heavily influenced by commodities prices, particularly oil.
As an emerging market currency, the peso is considered riskier than currencies from major developed nations, which means that its value will fall against those currencies (especially JPY, CHF, USD, GBP and EUR) during periods of economic uncertainty or when global geopolitical risk is elevated, or during bouts of high market volatility.
Mexicans are mostly concerned with the value of their currency against the US dollar, since more than 80% of Mexican exports go to the US, with whom Mexico shares a free trade agreement.
The peso has consistently depreciated against the dollar since it's all-time high in 1972, when USD/MXN traded at just 0.01. By 1990, USD/MXN was at 2.7; at the end of 1994, after the currency was devalued by Mexico's government, USD/MXN stood at 5.7; by the year 2000, the USD/MXN was meandering around 9.5; in 2009, the rate reached 15.6; and in January 2017, the peso reached an all-time low when USD/MXN traded as high as 22.03.
---
Mexican Peso (MXN) in the markets
2018 has been something of a yo-yo year for the Mexican peso, but by October-10 (the day of this report) it was one of the best performing currencies of the year.
Against the US dollar, the peso's 10 percent gain between January and mid-April was entirely offset by a 14 percent decline to mid-June, which preceded a recovery of 9 percent to October, hence the yo-yo.
As of writing, the peso held year-to-date gains over the US dollar (M$19.17), euro (M$22.10) and Australian dollar (M$13.54) of 2.7 percent, 7 percent and 13.5 percent respectively.
Recent peso strength led up to and then followed a September agreement by Mexico, Canada and the US to form a new trade deal, the USMCA, which replaces 1994's NAFTA.
In October, TradingEconomics.com offered respective twelve-month USD/MXN and EUR/MXN forecasts of 19.57 and 22.11, indicating little change from current levels.
The interactive chart below shows the USD to MXN exchange rate for the previous 3 months with rate alerts for days when the exchange rate moved up or down significantly or for 30 day highs and lows.
---
USDMXN currency converter
---
Travel, Currency and Money saving tips for Mexico
Mexico is a fascinating and vibrant country to travel in, though like many other great spots there are also areas where there is crime, and tourists can be targeted for theft and pickpocketing. So some convenient tips are to photocopy your passport, and the front and back of your credit cards, so you have copies of their details. It may be a good idea to travel with a Prepaid Travel Card to avoid having to carry your credit card on you at all times. You can then leave your credit cards and passport in the hotel safe. 
At the airport and bus stations in Mexico City and other major cities there are official taxis (Taxis Autorizados) that you should take. Avoid hailing taxis on the street, hotels will always be willing to organise this for you. For a long time flights within Mexico have been expensive and most travelers went by the good bus system or by train. Now however, depending on your preference, flights are very affordable and convenient, and can save a lot of time seeing more of the country. Doing a bit of looking around online can save you a lot of money on flights.
Travel money for Mexico
Save money and time by Ordering your Mexican Peso online from Travelex, you get better rates and can pick up the MXN cash locally or even on travel day at the airport.
Another popular option is to use a Pre-paid Travel Card. Your Debit/Credit Card provider will charge you 2% from market mid-rate, but your bank may also charge an extra 3% as an "Overseas Transaction Charge" plus "Overseas ATM" fees for withdrawing cash.
For card purchases if offered a choice of currencies always select to Pay in Mexican Peso otherwise you may get much worst exchange rates.
Compare Travel Money Exchange Rates
vs the Banks
USD

$1,000 → Spend Mexican peso (MXN)
Provider
Spend

Amount

USD

Exchange Rate
Cost
Reviews
Links to Offers

Travelex Online US

$16,724

MXN

Top Provider

16.7242
11.08%

HSBC

$16,560

MXN

$164 less

16.56
11.96%

Banks - Average Rate

$16,336.33

MXN

$388 less

16.4467
13.15%

Wells Fargo Bank

$16,229

MXN

$495 less

16.56
13.72%

U.S. Bank

$16,220

MXN

$504 less

16.22
13.76%
Travelex Online US: rate, rating & reviews
From amount:
$1,000 USD
To amount:
$16,724

MXN

Exchange Rate:
16.7242
Total Cost:
11.08% (against USD/MXN mid-rate: 18.8088)
Fees:
$0
Timestamp:

Rate Fetched: Mon Oct 15 2018 08:00:04 GMT+0000 (UTC)

Rating:
: 4.3/5.0
Reviews:
HSBC: rate, rating & reviews
From amount:
$1,000 USD
To amount:
$16,560

MXN

Exchange Rate:
16.56
Total Cost:
11.96% (against USD/MXN mid-rate: 18.8088)
Fees:
$0
Timestamp:
10:07 Local
Rating:

: /5.0
Reviews:
Banks - Average Rate
Banks - Average Rate :
From amount:
$1,000 USD
To amount:
$16,336.33

MXN

Exchange Rate:
16.46
Total Cost:
13.15% (against USD/MXN mid-rate: 18.8088)
Fees:
$10
Wells Fargo Bank: rate, rating & reviews
From amount:
$1,000 USD
To amount:
$16,229

MXN

Exchange Rate:
16.56
Total Cost:
13.72% (against USD/MXN mid-rate: 18.8088)
Fees:
Minimum 20 USD
Timestamp:
10:07 Local
Rating:

: /5.0
Reviews:
Visit
Wells Fargo Bank
U.S. Bank: rate, rating & reviews
From amount:
$1,000 USD
To amount:
$16,220

MXN

Exchange Rate:
16.22
Total Cost:
13.76% (against USD/MXN mid-rate: 18.8088)
Fees:
$0
Timestamp:
10:07 Local
Rating:

: /5.0
Reviews:
Visit
U.S. Bank
Sending a LARGER foreign transfer? Request a free multiple-vendor quote:
Get Quotes
Mexico Trip Checklist
Compare MXN travel cash rates - probably why you are here!
Search Hotel deals - Save on your accomodation in Mexico
Lonely Planet - world's best travel guide (coupon and deals)
---
Sending money to Mexico
When searching around for information on how to get a good exchange rate when sending money to Mexico you need to start with finding out the latest Mexican Peso foreign-transfer exchange rate.
Then compare your bank's exchange rates to several licensed FX providers exchange rate and fees to see how much you can save (we make that calculation easy here).
---
Get a better deal for foreign transfers to Mexico
When sending money to Mexico it's important to compare your bank's rates & fees with those we have negotiated with our partner money transfer providers. To get a better deal you should follow these 4 simple steps :
Open an account with a BER reviewed FX provider (id docs may be required)
You specify the local or Mexican Peso amount you want to transfer
Make a local currency domestic transfer for the requested amount to the provider's bank account in your country
Once your funds are received by the provider the converted MXN amount will be transfered to the recipient account you specify in Mexico.
Use our Send to MXN calculator to compare the exchange rates of FX specialist providers rates versus your bank's standard rates you can hopefully save around 5% and maybe more - end result is more Mexican Peso deposited into the recipient bank account and less margins and fees kept by the banks!
Compare Foreign Transfers
vs the Banks
Send
USD

$10,000 → Receive MXN
Provider
Receive

Amount

MXN

Exchange Rate
Cost
Reviews
Links to Offers

OFX

$186,100

MXN

18.61
1.06%

Visit

Site

Wells Fargo Bank

$182,172

MXN

18.25
3.15%

HSBC

$182,126

MXN

18.24
3.17%

Banks - Average Rate

$180,966.5

MXN

18.2025
3.79%

Bank of America

$179,784

MXN

18.16
4.41%

U.S. Bank

$179,784

MXN

18.16
4.41%
OFX: rate, rating & reviews
From amount:
$10,000 USD
To amount:
$186,100

MXN

Exchange Rate:
18.61
Total Cost:
1.06% (against USD/MXN mid-rate: 18.8088)
Timestamp:

Rate Fetched: Mon Oct 15 2018 08:03:41 GMT+0000 (UTC)

Rating:
: 4.8/5.0
Reviews:
Visit
OFX
Wells Fargo Bank: rate, rating & reviews
From amount:
$10,000 USD
To amount:
$182,172

MXN

Exchange Rate:
18.25
Total Cost:
3.15% (against USD/MXN mid-rate: 18.8088)
Difference:

$3,928 MXN less than using

OFX

Timestamp:
10:07 Local
Rating:

: /5.0
Reviews:
Visit
Wells Fargo Bank
HSBC: rate, rating & reviews
From amount:
$10,000 USD
To amount:
$182,126

MXN

Exchange Rate:
18.24
Total Cost:
3.17% (against USD/MXN mid-rate: 18.8088)
Difference:

$3,974 MXN less than using

OFX

Timestamp:
10:07 Local
Rating:

: /5.0
Reviews:
Visit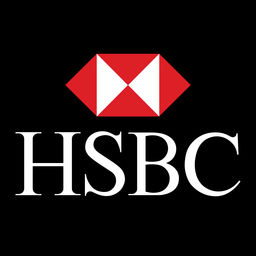 HSBC
Banks - Average Rate
Banks - Average Rate :
From amount:
$10,000 USD
To amount:
$180,966.5

MXN

Exchange Rate:
18.12
Total Cost:
3.79% (against USD/MXN mid-rate: 18.8088)
Difference:

$5,133 MXN less than using

OFX
Bank of America: rate, rating & reviews
From amount:
$10,000 USD
To amount:
$179,784

MXN

Exchange Rate:
18.16
Total Cost:
4.41% (against USD/MXN mid-rate: 18.8088)
Difference:

$6,316 MXN less than using

OFX

Timestamp:
10:07 Local
Rating:

: /5.0
Reviews:
Visit
Bank of America
U.S. Bank: rate, rating & reviews
From amount:
$10,000 USD
To amount:
$179,784

MXN

Exchange Rate:
18.16
Total Cost:
4.41% (against USD/MXN mid-rate: 18.8088)
Difference:

$6,316 MXN less than using

OFX

Timestamp:
10:07 Local
Rating:

: /5.0
Reviews:
Visit
U.S. Bank
Sending a LARGER foreign transfer? Request a free multiple-vendor quote:
Get Quotes
---
---
MXN/USD - Mexican Peso to United States Dollar - 10 Year History
| Date | Exchange Rate | Period |
| --- | --- | --- |
| 07 Oct 2018 | 0.0533 | 1 Week |
| 14 Sep 2018 | 0.0529 | 1 Month |
| 17 Apr 2018 | 0.0554 | 6 Months |
| 14 Oct 2017 | 0.0529 | 1 Year |
| 14 Oct 2016 | 0.0526 | 2 Years |
| 15 Oct 2013 | 0.0770 | 5 Years |
| 16 Oct 2008 | 0.0753 | 10 Years |
MXN/EUR - Mexican Peso to Euro - 10 Year History
| Date | Exchange Rate | Period |
| --- | --- | --- |
| 07 Oct 2018 | 0.0462 | 1 Week |
| 14 Sep 2018 | 0.0455 | 1 Month |
| 17 Apr 2018 | 0.0448 | 6 Months |
| 14 Oct 2017 | 0.0447 | 1 Year |
| 14 Oct 2016 | 0.0480 | 2 Years |
| 15 Oct 2013 | 0.0569 | 5 Years |
| 16 Oct 2008 | 0.0560 | 10 Years |
MXN/GBP - Mexican Peso to British Pound Sterling - 10 Year History
| Date | Exchange Rate | Period |
| --- | --- | --- |
| 07 Oct 2018 | 0.0406 | 1 Week |
| 14 Sep 2018 | 0.0405 | 1 Month |
| 17 Apr 2018 | 0.0388 | 6 Months |
| 14 Oct 2017 | 0.0398 | 1 Year |
| 14 Oct 2016 | 0.0432 | 2 Years |
| 15 Oct 2013 | 0.0481 | 5 Years |
| 16 Oct 2008 | 0.0436 | 10 Years |
MXN/JPY - Mexican Peso to Japanese Yen - 10 Year History
| Date | Exchange Rate | Period |
| --- | --- | --- |
| 07 Oct 2018 | 6.0582 | 1 Week |
| 14 Sep 2018 | 5.9315 | 1 Month |
| 17 Apr 2018 | 5.9327 | 6 Months |
| 14 Oct 2017 | 5.9123 | 1 Year |
| 14 Oct 2016 | 5.4795 | 2 Years |
| 15 Oct 2013 | 7.5668 | 5 Years |
| 16 Oct 2008 | 7.5904 | 10 Years |
MXN/AUD - Mexican Peso to Australian Dollar - 10 Year History
| Date | Exchange Rate | Period |
| --- | --- | --- |
| 07 Oct 2018 | 0.0755 | 1 Week |
| 14 Sep 2018 | 0.0740 | 1 Month |
| 17 Apr 2018 | 0.0714 | 6 Months |
| 14 Oct 2017 | 0.0670 | 1 Year |
| 14 Oct 2016 | 0.0691 | 2 Years |
| 15 Oct 2013 | 0.0808 | 5 Years |
| 16 Oct 2008 | 0.1113 | 10 Years |
MXN/CAD - Mexican Peso to Canadian Dollar - 10 Year History
| Date | Exchange Rate | Period |
| --- | --- | --- |
| 07 Oct 2018 | 0.0690 | 1 Week |
| 14 Sep 2018 | 0.0690 | 1 Month |
| 17 Apr 2018 | 0.0696 | 6 Months |
| 14 Oct 2017 | 0.0659 | 1 Year |
| 14 Oct 2016 | 0.0693 | 2 Years |
| 15 Oct 2013 | 0.0798 | 5 Years |
| 16 Oct 2008 | 0.0896 | 10 Years |