This is a foreign exchange guide to Monaco, the Euro currency plus sending EUR transfers and travel tips.
---
In this Monaco currency guide we take a look at :
---
Euro (EUR) general currency information
---
What is the Euro currency code and symbol?
The three letter currency code for the Euro is EUR and the symbol is €.
---
Which countries use the Euro?
It is the domestic currency in Eurozone, Aaland Islands, Andorra, Austria, Belgium, Cyprus, Estonia, Finland, France, French Guinea, French Southern Territories, Germany, Greece, Guadeloupe, Vatican City, Ireland, Italy, Luxembourg, Malta, Martinique, Mayotte, Monaco, Montenegro, Netherlands, Portugal, Reunion, Saint Barthélemy, Saint Martin, Saint Pierre And Miquelon, San Marino, Slovakia, Slovenia and Spain.
The euro (ISO: EUR) is involved in slightly more than 30% of all foreign exchange deals, and as such, is the world's second most traded currency, behind the US dollar.
The euro is the currency of the eurozone (officially called the 'euro area'), which consists of 19 of the 28 member states of the European Union, and is used by almost 350 million Europeans. It was introduced in January 1999.
Of all the thousands of exchange rates that exist in the world, the euro-to-US dollar exchange rate is the most actively traded, or most 'liquid'.
Since its introduction, the euro's lowest value against the dollar came in October 2000 when EUR/USD hit lows of 0.8231. The currency was strongest in July 2008, shortly before the worst stage of the 2007-2009 financial crisis, when EUR/USD reached 1.6038.
There are currently more than twenty nations and territories which peg their currencies to the euro, the largest of which is Denmark.
---
Euro (EUR) in the markets
The Euro spent 2019 on a downwards trajectory, starting the year with highs at US1.1550 but then slid all year until October where it bottomed out at US$1.09 on Oct 1, close to long-term lows. Since then it has climbed back up towards the average rate for the year of US1.12, perhaps due to the less uncertainty around Brexit.
Euro sentiment dipped in mid-June after the ECB, like other major central banks of the world, ramped up its dovish rhetoric. It said that there was "considerable room" for further quantitative easing and that it would consider negative interest rates. Ordinarily, this would spark an extended euro decline but since other major currencies are also wrestling with easier central bank policies, euro depreciation may be contained.
In spite of Brexit, a slowdown in economic growth, Italian risks and persistently weak inflation — an important measure of inflation expectations fell in June to a record low — the euro did fantastically well against the Australian dollar, New Zealand dollar.
For more details read the full article Euro Forecasts.
The interactive chart below shows the USD to EUR exchange rate and trend for the previous 3 months:
USD/EUR at

0.9015

is

trading near

the 90-day average

0.9015

with a range

0.8912

to

0.9127

. ALERT: USD/EUR has risen to 14-DAY HIGHS.
17-Jan-2020
16:NY
21:LON
08:SYD+1d
Travel, Currency and Money saving tips for Monaco
Squeezed into just 200 hectares, Monaco might be the world's second-smallest country (only the Vatican is smaller), but what it lacks in size it makes up for in attitude. A magnet for high-rollers and hedonists since the early 20th century, it's also renowned as one of the world's most notorious tax havens and home to the annual Formula One Grand Prix.
Despite its prodigious wealth, Monaco is far from being the French Riviera's prettiest town. World-famous Monte Carlo is basically an ode to concrete and glass, dominated by high-rise hotels, super yachts and apartment blocks. In dramatic contrast, the rocky outcrop known as Le Rocher, jutting out on the south side of the port, is crowned by a rather charming old town, home to the principality's royal palace.
Monaco.
The official language of Monaco is French. However, the national language is Monegasque, which is spoken by roughly 20 percent of the principality's population, and is similar to Italian. Italian is also used by many residents, as well as some German. It is easy to get around Monaco with English, with most people working in the tourism industry speaking English.
What currency to use in Monaco?
Monaco uses the euro as its official currency, despite the fact that it is not part of the EU.. There are plenty of ATMs in Monte Carlo where you can withdraw Euros. If you plan on withdrawing money or using your credit card while travelling, don't forget to notify your bank before you go for security purposes and to check what international withdrawal fees may apply to your card. Money is easily changed at airports, hotels, banks, and currency exchange kiosks. There are also currency exchange ATMs, which allows visitors to exchange money, as well as regular ATMs throughout the principality.
How to get around in Monaco?
All the regular transport options are available in Monte Carlo like buses, taxis and hire cars, but they also have something very different. Elevators. People actually take elevators around town. Monte Carlo has a system of free public elevators that takes people from downtown Monte Carlo to nearby districts if you can't be bothered walking. It's really easy to simply walk around the city. If the winding streets ever tire you though, you can always jump on public elevator, which operate 24 hours a day. Head to the Central Tourist Centre to pick up a map to locate the 7 elevators.
Monte Carlo also has a very efficient bus service that operates 5 different routes that'll take you to Monaco-Ville, Saint Roman, Casino, Jardin Exotique, Larvotto, Gare, Fontvieille and Hôpital.
The solar-powered Bateau Bus sails back and forth across the harbour between quai Antoine 1er (Monaco Ville) and quai des États-Unis (Monte Carlo). Boats make the four-minute crossing every 20 minutes from 8am to 7.50pm; buy tickets on board (€2) or from machines at the docks (€1.50).
Driving is not the best way to get around Monaco; major thoroughfares are crowded, traffic patterns are convoluted and on-street parking is limited. You're generally better off walking or taking public transport.
Travel tips for Monaco.
Perhaps the attraction that best exemplifies Monaco's capital city is its casino. The building's beaux-arts design was overseen by Charles Garnier, architect of the Paris opera. And likewise, this grand casino also contains the city's opera and ballet. If this complex looks familiar, it's because you may have seen it before in the James Bond films, "Never Say Never Again" and "Goldeneye." It was also the inspiration for the casino in Ian Fleming's first Bond book, "Casino Royale."
One of Monaco's most popular beaches, Larvotto is a free-to-the-public shore located just a short walk from Monte-Carlo. But like many French Riviera beaches, this one has pebbles rather than sand, so bring some sturdy shoes and be prepared to shell out some euros for a chair rental.
Founded in 1910 by Prince Albert I (also a sea captain), this museum and aquarium are must-sees in Monaco. The prince went on dozens of expeditions, and the exhibits are the fruits of his explorations: For example, the skeleton of a whale featured in the museum's zoology room. And the aquarium – widely considered one of the best in Europe – contains more than 90 tanks, one of which is a shark lagoon.
Travel money for Monaco
Save money and time by Ordering your Euro online from Travelex, you get better rates and can pick up the EUR cash locally or even on travel day at the airport.
Another popular option is to use a Pre-paid Travel Card. Your Debit/Credit Card provider will charge you 2% from market mid-rate, but your bank may also charge an extra 3% as an "Overseas Transaction Charge" plus "Overseas ATM" fees for withdrawing cash.
For card purchases if offered a choice of currencies always select to Pay in Euro otherwise you may get much worst exchange rates.
Travel Money Providers
Amount EUR(€)

Exchange

Rate
Fee USD
Total Cost

Deal

Links

Banks - Average Rate

Foreign Currency

€

781.01

Compare

0.7889
U$10
13.38%
Travel Money USD→EUR
From Amount (USD)
U$1,000
Fee:
U$10 USD

(1%)

Exchange Rate:
0.7889

(12.5% from mid-rate)

To Amount (EUR)

€

781.01
Total Cost:
13.38%
Currency Services:
Branch
Delivery/Collect:
-
Monaco Trip Checklist
Compare EUR travel cash rates - probably why you are here!
Search Hotel deals - Save on your accomodation in Monaco
Lonely Planet - world's best travel guide (coupon and deals)
---
Sending money to Monaco
When searching around for information on how to get a good exchange rate when sending money to Monaco you need to start with finding out the latest Euro foreign-transfer exchange rate.
Then compare your bank's exchange rates to several licensed FX providers exchange rate and fees to see how much you can save (we make that calculation easy here).
Can foreigners buy property in Monaco?
A new register disclosing to true beneficiaries of companies that own Monaco property will remove confidentiality.
The major tax break for people who own property in this way disappeared in 2011 when the rule exempting sales of property owned by foreign entities from sales tax (up to 9%) was withdrawn.
What are benefits of Monaco residential tax status in Monaco?
Residents are also having to work harder to prove they deserve Monaco's beneficial residential tax status which includes in most cases zero tax on income and on capital gains accrued abroad.
Anyone applying for, or renewing, their visa is facing more stringent checks to utilities and local expenditure to check that they actually live in Monaco.
What prime property does $US1m buy in Monaco?
The area (㎡) of prime property that $US1million buys in Monaco (Q1 2018) is a very small and cozy 15㎡.
This is compared to equivalent areas for Hong Kong 22㎡, New York 25㎡, London 27㎡, Singapore 37㎡, Paris 45㎡, Shanghai 50㎡, Los Angeles 58㎡, Tokyo 70㎡, Berlin 74㎡, Miami 78㎡, Mumbai 94㎡, Istanbul 110㎡, Dubai 138㎡ and San Paulo 172㎡.
Average prime sale prices in the last year were roughly 41,000 euros per square metre nearly, three times the average price for New York.
---
Get a better deal for foreign transfers to Monaco
When sending money to Monaco it's important to compare your bank's rates & fees with those we have negotiated with our partner money transfer providers. To get a better deal you should follow these 4 simple steps :
Open an account with a BER reviewed FX provider (id docs may be required)
You specify the local or Euro amount you want to transfer
Make a local currency domestic transfer for the requested amount to the provider's bank account in your country
Once your funds are received by the provider the converted EUR amount will be transfered to the recipient account you specify in Monaco.
Use our Send to EUR calculator to compare the exchange rates of FX specialist providers rates versus your bank's standard rates you can hopefully save around 5% and maybe more - end result is more Euro deposited into the recipient bank account and less margins and fees kept by the banks!
USD to EUR
International Money

Transfers
Foreign Transfer Providers
Receive EUR(€)

Exchange

Rate
Fee USD
Total Cost

Deal

Links

€

8,903
0.8903
0
1.25%

€

8,944

€41 more

0.8944
0^
0.8%

€

8,635.43

€268 less

0.8651
18
4.22%

€

8,630.04

€273 less

0.8643
U$15
4.28%

Banks - Average Rate

€

8,577

€326 less

0.8627
15
4.87%

Bank of America

International

Money Transfers

€

8,520.93

€382 less

0.8607
U$100
5.49%

U.S. Bank

International

Money Transfers

€

8,520.93

€382 less

0.8607
U$100
5.49%
Visit XE
XE: Foreign Transfer USD→EUR
From Amount (USD)
U$10,000
Fee:
Exchange Rate:
0.8903

(1.25% from mid-rate)

To Amount (EUR)

€

8,903
Total Cost:
1.25%
Time:
6:03 Local
Transfer Speed:
1-2 days
Services:
Bank Transfers - Online & Phone
Rating:
: 3.5/5.0
Reviews:
Visit OFX
OFX: Foreign Transfer USD→EUR
From Amount (USD)
U$10,000
Fee:
0^ - No fees for BestExchangeRates users (normally $12 for smaller transfers)
Exchange Rate:
0.8944

(0.8% from mid-rate)

To Amount (EUR)

€

8,944
Total Cost:
0.8%
Difference:

€41 EUR more than using

XE

Time:

Rate Fetched: 6:03 Local

Transfer Speed:
1-2 days
Services:
Bank Transfers - Online & Phone, Foreign Currency Accounts
Rating:
: 4.8/5.0
Reviews:
Wells Fargo Bank: Foreign Transfer USD→EUR
From Amount (USD)
U$10,000
Fee:
18
Exchange Rate:
0.8651

(4.05% from mid-rate)

To Amount (EUR)

€

8,635.43
Total Cost:
4.22%
Difference:

€268 EUR less than using

XE

Time:
6:03 Local
Transfer Speed:
2-3 days
Services:
Online, Branch, Bank Transfers
Rating:

: /5.0
Reviews: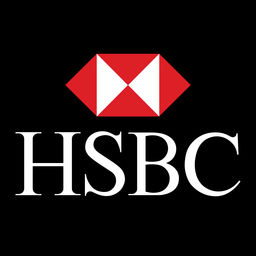 HSBC: Foreign Transfer USD→EUR
From Amount (USD)
U$10,000
Fee:
U$15 USD

(.15%)

Exchange Rate:
0.8643

(4.14% from mid-rate)

To Amount (EUR)

€

8,630.04
Total Cost:
4.28%
Difference:

€273 EUR less than using

XE

Time:
6:03 Local
Transfer Speed:
2-3 days
Services:
Online, Branch, Bank Transfers
Rating:

: /5.0
Reviews:
Foreign Transfer USD→EUR
From Amount (USD)
U$10,000
Fee:
15
Exchange Rate:
0.8590

(4.72% from mid-rate)

To Amount (EUR)

€

8,577
Total Cost:
4.87%
Difference:

€326 EUR less than using

XE

Transfer Speed:
2-3 days
Services:
Online, Branch, Bank Transfers
Bank of America: Foreign Transfer USD→EUR
From Amount (USD)
U$10,000
Fee:
U$100 USD

(1%)

Exchange Rate:
0.8607

(4.54% from mid-rate)

To Amount (EUR)

€

8,520.93
Total Cost:
5.49%
Difference:

€382 EUR less than using

XE

Time:
6:03 Local
Transfer Speed:
2-3 days
Services:
Online, Branch, Bank Transfers
Rating:

: /5.0
Reviews:
U.S. Bank: Foreign Transfer USD→EUR
From Amount (USD)
U$10,000
Fee:
U$100 USD

(1%)

Exchange Rate:
0.8607

(4.54% from mid-rate)

To Amount (EUR)

€

8,520.93
Total Cost:
5.49%
Difference:

€382 EUR less than using

XE

Time:
6:03 Local
Transfer Speed:
2-3 days
Services:
Online, Branch, Bank Transfers
Rating:

: /5.0
Reviews:
Euro to United States Dollar - Historical Rates
Euro to British Pound Sterling - 10 Year History
Euro to Australian Dollar - Historical Rates