This is a foreign exchange guide to Montenegro, the Euro currency plus sending EUR transfers and travel tips.
---
In this Montenegro currency guide we take a look at :
---
Euro (EUR) general currency information
---
What is the Euro currency code and symbol?
The three letter currency code for the Euro is EUR and the symbol is €.
---
Which countries use the Euro?
It is the domestic currency in Eurozone, Aaland Islands, Andorra, Austria, Belgium, Cyprus, Estonia, Finland, France, French Guinea, French Southern Territories, Germany, Greece, Guadeloupe, Vatican City, Ireland, Italy, Luxembourg, Malta, Martinique, Mayotte, Monaco, Montenegro, Netherlands, Portugal, Reunion, Saint Barthélemy, Saint Martin, Saint Pierre And Miquelon, San Marino, Slovakia, Slovenia and Spain.
The euro (ISO: EUR) is involved in slightly more than 30% of all foreign exchange deals, and as such, is the world's second most traded currency, behind the US dollar.
The euro is the currency of the eurozone (officially called the 'euro area'), which consists of 19 of the 28 member states of the European Union, and is used by almost 350 million Europeans. It was introduced in January 1999.
Of all the thousands of exchange rates that exist in the world, the euro-to-US dollar exchange rate is the most actively traded, or most 'liquid'.
Since its introduction, the euro's lowest value against the dollar came in October 2000 when EUR/USD hit lows of 0.8231. The currency was strongest in July 2008, shortly before the worst stage of the 2007-2009 financial crisis, when EUR/USD reached 1.6038.
There are currently more than twenty nations and territories which peg their currencies to the euro, the largest of which is Denmark.
---
Euro (EUR) in the markets
The Euro spent 2019 on a downwards trajectory, starting the year with highs at US1.1550 but then slid all year until October where it bottomed out at US$1.09 on Oct 1, close to long-term lows. Since then it has climbed back up towards the average rate for the year of US1.12, perhaps due to the less uncertainty around Brexit.
Euro sentiment dipped in mid-June after the ECB, like other major central banks of the world, ramped up its dovish rhetoric. It said that there was "considerable room" for further quantitative easing and that it would consider negative interest rates. Ordinarily, this would spark an extended euro decline but since other major currencies are also wrestling with easier central bank policies, euro depreciation may be contained.
In spite of Brexit, a slowdown in economic growth, Italian risks and persistently weak inflation — an important measure of inflation expectations fell in June to a record low — the euro did fantastically well against the Australian dollar, New Zealand dollar.
For more details read the full article Euro Forecasts.
The interactive chart below shows the HKD to EUR exchange rate and trend for the previous 3 months:
HKD/EUR at

0.1166

is

trading 1% above

the 90-day average

0.1154

with a range

0.1141

to

0.1167

. There are

no current rate alerts
.
24-Jan-2020
16:NY
21:LON
08:SYD+1d
Travel, Currency and Money saving tips for Montenegro
Recently it's almost impossible to come across a travel section without someone trumpeting Montenegro as the new 'it' destination. With its rugged mountain views and glistening seaside ports, it's surprising that the charm and allure of Montenegro has been reserved for locals or those visiting from other Balkan states. Thanks to new cruise ship routes, high-end hotel openings, and a flood of interest from off-the-beaten-path travel enthusiasts, Montenegro is quickly becoming the place to go on the Adriatic. From sweeping views to a fresh focus on food—and ample outdoor activities to keep your heart pumping—this often-overlooked country might be the most surprising place you visit in recent years.
What currency should I take to Montenegro?
The official currency of Montenegro is the Euro. Credit cards are widely accepted throughout the country. There are ATM machines in almost every city. MasterCard, Maestro and Visa cards can be used for payment in many shops and gas stations. Other cards are accepted in some of the Banks in Montenegro.
The prices in Montenegro are not equal all year round. They are often changing according to demand, season, place etc. The prices are significantly higher during the main season at the coast than the prices in inland or during the off-season time. They are adjusted in compliance with measures and purposes of the Montenegrin authorities.
Getting around in Montenegro.
The local bus network is extensive and reliable. Buses are usually comfortable and air-conditioned; they're rarely full. It's usually not difficult to find information on services and prices from the bus station. Most have timetables prominently displayed, although they're not always up to date.It's a bit cheaper to buy your ticket on the bus rather than at the station, but a station-bought ticket theoretically guarantees you a seat. Reservations are only worthwhile for international buses, at holiday times, or where long-distance journeys are infrequent.
Most Montenegrin towns, even Podgorica, are small enough to be travelled by foot. Podgorica is the only city to have a useful local bus network, costing 80c per trip. Taxis are easily found in most towns. If they're not metered, be sure to agree on a fare in advance. Some Budva taxis have their meters set at extortionate rates, so ask to be let out if you suspect something's amiss.
Independent travel by car or motorcycle is an ideal way to gad about and discover the country; some of the drives are breathtakingly beautiful. Traffic police are everywhere, so stick to speed limits and carry an International Driving Permit. Allow more time than you'd expect for the distances involved as the terrain will slow you down. You'll rarely get up to 60km/h on the Bay of Kotor road, for instance. As long as you have registration/ownership papers with you and valid insurance cover, there should be no problem driving your car into Montenegro.
The trains are old and can be hot in summer, but they're priced accordingly and the route through the mountains is spectacular.
There are no regular ferry services within Montenegro, but taxi boats are a common sight during summer. They can be hailed from the shore for a short trip along the coast or to one of the islands. They're harder to find outside the high season; look for them at the marinas. Some boats advertise set cruises, but normally they operate on an ad hoc basis.
Travel tips for Montenegro.
It's not even 300km from tip to toe, but Montenegro's coastline crams in some of Europe's most spectacular seaside scenery. Mountains jut sharply from crystal-clear waters in such a way that the word 'looming' is unavoidable. Ancient walled towns cling to the rocks and dip their feet in the water like they're the ones on holiday.
When the beaches fill up with Eastern European sunseekers, intrepid travellers can easily sidestep the hordes by getting off the beaten track in the rugged mountains of Durmitor and Prokletije, the primeval forest of Biogradska Gora, or in the many towns and villages where ordinary Montenegrins go about their daily lives. Hike, horse ride, mountain bike or kayak yourself to somewhere obscure and chances are you'll have it all to yourself. This is, after all, a country where wolves and bears still lurk in forgotten corners.
Montenegro's ski season lasts from roughly January to March, with the peak time being around New Year. The best-equipped ski resort is near Kolašin, but the most reliable skiing is in Durmitor National Park, where there are slopes close to Žabljak with options for beginners or serious skiers. There are also small ski centres near Nikšić and Rožaje in the east. Cross-country skiing can be undertaken in Lovćen and Durmitor National Parks.
Travel money for Montenegro
Save money and time by Ordering your Euro online from Travelex, you get better rates and can pick up the EUR cash locally or even on travel day at the airport.
Another popular option is to use a Pre-paid Travel Card. Your Debit/Credit Card provider will charge you 2% from market mid-rate, but your bank may also charge an extra 3% as an "Overseas Transaction Charge" plus "Overseas ATM" fees for withdrawing cash.
For card purchases if offered a choice of currencies always select to Pay in Euro otherwise you may get much worst exchange rates.
Montenegro Trip Checklist
Compare EUR travel cash rates - probably why you are here!
Search Hotel deals - Save on your accomodation in Montenegro
Lonely Planet - world's best travel guide (coupon and deals)
---
Sending money to Montenegro
When searching around for information on how to get a good exchange rate when sending money to Montenegro you need to start with finding out the latest Euro foreign-transfer exchange rate.
Then compare your bank's exchange rates to several licensed FX providers exchange rate and fees to see how much you can save (we make that calculation easy here).
---
Get a better deal for foreign transfers to Montenegro
When sending money to Montenegro it's important to compare your bank's rates & fees with those we have negotiated with our partner money transfer providers. To get a better deal you should follow these 4 simple steps :
Open an account with a BER reviewed FX provider (id docs may be required)
You specify the local or Euro amount you want to transfer
Make a local currency domestic transfer for the requested amount to the provider's bank account in your country
Once your funds are received by the provider the converted EUR amount will be transfered to the recipient account you specify in Montenegro.
Use our Send to EUR calculator to compare the exchange rates of FX specialist providers rates versus your bank's standard rates you can hopefully save around 5% and maybe more - end result is more Euro deposited into the recipient bank account and less margins and fees kept by the banks!
HKD to EUR
International Money

Transfers
Foreign Transfer Providers
Receive EUR(€)

Exchange

Rate
Fee HKD
Total Cost

Deal

Links

€

5,790
0.1158
0
0.52%

€

5,695
0.1139
0 for BER users (normally $15)
2.15%

€

5,634.36
0.1128
50
3.19%

Banks - Average Rate

€

5,573
0.1116
55
4.24%

€

5,556.1
0.1113
HK$80
4.53%

Citibank

International

Money Transfers

€

5,528.67
0.1106
12
5.01%

Your amount above the WorldRemit HKD2000 maximum
Visit WorldFirst
WorldFirst: Foreign Transfer HKD→EUR
From Amount (HKD)
HK$50,000
Fee:
Exchange Rate:
0.1158

(0.52% from mid-rate)

To Amount (EUR)

€

5,790
Total Cost:
0.52%
Time:
1:06 Local
Transfer Speed:
1-2 days
Services:
Bank Transfers - Online & Phone, Foreign Currency Accounts
Rating:
: 4.6/5.0
Reviews:
Visit OFX
OFX: Foreign Transfer HKD→EUR
From Amount (HKD)
HK$50,000
Fee:
0 for BER users (normally $15)
Exchange Rate:
0.1139

(2.15% from mid-rate)

To Amount (EUR)

€

5,695
Total Cost:
2.15%
Difference:
Time:

Rate Fetched: Fri Jan 24 2020 00:16:12 GMT+0000 (UTC)

Transfer Speed:
1-2 days
Services:
Bank Transfers - Online & Phone, Foreign Currency Accounts
Rating:
: 4.8/5.0
Reviews:
DBS Bank: Foreign Transfer HKD→EUR
From Amount (HKD)
HK$50,000
Fee:
50
Exchange Rate:
0.1128

(3.09% from mid-rate)

To Amount (EUR)

€

5,634.36
Total Cost:
3.19%
Difference:
Time:
1:06 Local
Transfer Speed:
2-3 days
Services:
Online, Branch, Bank Transfers
Rating:

: /5.0
Reviews:
Foreign Transfer HKD→EUR
From Amount (HKD)
HK$50,000
Fee:
55
Exchange Rate:
0.1119

(3.87% from mid-rate)

To Amount (EUR)

€

5,573
Total Cost:
4.24%
Difference:
Transfer Speed:
2-3 days
Services:
Online, Branch, Bank Transfers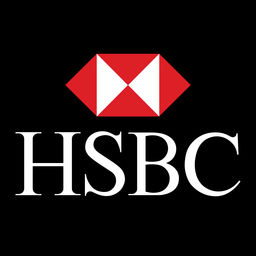 HSBC: Foreign Transfer HKD→EUR
From Amount (HKD)
HK$50,000
Fee:
HK$80 HKD

(Minimum fee)

Exchange Rate:
0.1113

(4.38% from mid-rate)

To Amount (EUR)

€

5,556.1
Total Cost:
4.53%
Difference:
Time:
1:06 Local
Transfer Speed:
2-3 days
Services:
Online, Branch, Bank Transfers
Rating:

: /5.0
Reviews:
Citibank: Foreign Transfer HKD→EUR
From Amount (HKD)
HK$50,000
Fee:
12
Exchange Rate:
0.1106

(4.98% from mid-rate)

To Amount (EUR)

€

5,528.67
Total Cost:
5.01%
Difference:
Time:
1:06 Local
Transfer Speed:
2-3 days
Services:
Online, Branch, Bank Transfers
Rating:

: /5.0
Reviews:
Visit WorldRemit
WorldRemit: Foreign Transfer HKD→EUR
From Amount (HKD)
HK$50,000
Fee:
Transfer Speed:
1 day
Services:
Bank Transfers & Cash Pickup - Online only
Rating:
: 4.5/5.0
Reviews:
Euro to United States Dollar - Historical Rates
Euro to British Pound Sterling - 10 Year History
Euro to Australian Dollar - Historical Rates