This is a foreign exchange guide to Niue, the New Zealand Dollar currency plus sending NZD transfers and travel tips.
---
In this Niue currency guide we take a look at :
---
New Zealand Dollar (NZD) general currency information
---
What is the New Zealand Dollar currency code and symbol?
The three letter currency code for the New Zealand Dollar is NZD and the symbol is NZ$.
---
Which countries use the New Zealand Dollar?
It is the domestic currency in New Zealand, Cook Islands, Niue, Pitcairn and Tokelau.
The New Zealand dollar is informally called the 'kiwi' by foreign exchange traders and analysts due to the kiwi bird, which is native to New Zealand, being something of a national symbol for the country. The kiwi bird is also depicted on New Zealand's one-dollar coin.
Although the New Zealand dollar is considered one of the eight FX 'majors', it is actually only the world's eleventh most traded currency. Further to the other seven majors – the US dollar, euro, yen, pound, Australian dollar, Canadian dollar and Swiss franc – the New Zealand dollar also falls behind the Mexican peso, the Chinese yuan and the Swedish krona in its share of the foreign exchange market (around 2%). The currencies of China and Mexico are not considered majors due to their emerging market status, while the krona's market share has only exceeded that of the New Zealand dollar fairly recently (in 2016, according to the Bank for International Settlements) and is therefore not yet considered ahead of New Zealand's currency.
In the past two decades, the New Zealand dollar's lowest value against the US dollar occurred in October 2000 when the NZD/USD exchange rate traded at just 0.3901. The currency's two-decade high occurred in August 2011 when NZD/USD reached 0.8842.
Among the majors, the New Zealand dollar is considered a riskier currency, which means that its value will fall against the larger majors (especially JPY, USD, CHF, GBP and EUR) during periods of economic uncertainty or when global geopolitical risk is elevated, or during bouts of high market volatility.
---
New Zealand Dollar (NZD) in the markets
The threat of proxy war between the US and Iran in Iraq has pared back some of the gains the Kiwi had made coming into the New Year.
In December the New Zealand dollar has climbed back to US$0.66 it's highest value since July.
Against the Australian dollar, jumped to A$0.96 after being as low as A$0.92 in early November before starting a strong recovery upto current levels above A$0.95.
Robbing New Zealand's currency of better gains in 2019 have been reduced risk appetite spurred on by an escalation in the US-China trade standoff, and high correlations with other weak currencies, including the Australian dollar and yuan.
For more details read the full article NZ dollar news and forecasts.
For more details read the full article New Zealand Dollar Forecasts.
The interactive chart below shows the HKD to NZD exchange rate and trend for the previous 3 months:
HKD/NZD at

0.1946

is

trading 1.1% below

the 90-day average

0.1968

with a range

0.1906

to

0.2026

. There are

no current rate alerts
.
24-Jan-2020
16:NY
21:LON
08:SYD+1d
Travel, Currency and Money saving tips for Niue
Travel money for Niue
Save money and time by Ordering your New Zealand Dollar online from Travelex, you get better rates and can pick up the NZD cash locally or even on travel day at the airport.
Another popular option is to use a Pre-paid Travel Card. Your Debit/Credit Card provider will charge you 2% from market mid-rate, but your bank may also charge an extra 3% as an "Overseas Transaction Charge" plus "Overseas ATM" fees for withdrawing cash.
For card purchases if offered a choice of currencies always select to Pay in New Zealand Dollar otherwise you may get much worst exchange rates.
Niue Trip Checklist
Compare NZD travel cash rates - probably why you are here!
Search Hotel deals - Save on your accomodation in Niue
Lonely Planet - world's best travel guide (coupon and deals)
---
Sending money to Niue
When searching around for information on how to get a good exchange rate when sending money to Niue you need to start with finding out the latest New Zealand Dollar foreign-transfer exchange rate.
Then compare your bank's exchange rates to several licensed FX providers exchange rate and fees to see how much you can save (we make that calculation easy here).
---
Get a better deal for foreign transfers to Niue
When sending money to Niue it's important to compare your bank's rates & fees with those we have negotiated with our partner money transfer providers. To get a better deal you should follow these 4 simple steps :
Open an account with a BER reviewed FX provider (id docs may be required)
You specify the local or New Zealand Dollar amount you want to transfer
Make a local currency domestic transfer for the requested amount to the provider's bank account in your country
Once your funds are received by the provider the converted NZD amount will be transfered to the recipient account you specify in Niue.
Use our Send to NZD calculator to compare the exchange rates of FX specialist providers rates versus your bank's standard rates you can hopefully save around 5% and maybe more - end result is more New Zealand Dollar deposited into the recipient bank account and less margins and fees kept by the banks!
HKD to NZD
International Money

Transfers
Foreign Transfer Providers
Receive NZD(NZ$)

Exchange

Rate
Fee HKD
Total Cost

Deal

Links

NZ$

9,675
0.1935
0
0.51%

NZ$

9,510
0.1902
0 for BER users (normally $15)
2.21%

NZ$

9,410.58
0.1884
50
3.23%

Banks - Average Rate

NZ$

9,309
0.1864
55
4.27%

NZ$

9,280.13
0.1859
HK$80
4.57%

Citibank

International

Money Transfers

NZ$

9,237.78
0.1848
12
5.01%
Visit WorldFirst
WorldFirst: Foreign Transfer HKD→NZD
From Amount (HKD)
HK$50,000
Fee:
Exchange Rate:
0.1935

(0.51% from mid-rate)

To Amount (NZD)

NZ$

9,675
Total Cost:
0.51%
Time:
1:07 Local
Transfer Speed:
1-2 days
Services:
Bank Transfers - Online & Phone, Foreign Currency Accounts
Rating:
: 4.6/5.0
Reviews:
Visit OFX
OFX: Foreign Transfer HKD→NZD
From Amount (HKD)
HK$50,000
Fee:
0 for BER users (normally $15)
Exchange Rate:
0.1902

(2.21% from mid-rate)

To Amount (NZD)

NZ$

9,510
Total Cost:
2.21%
Difference:
Time:

Rate Fetched: Fri Jan 24 2020 00:16:24 GMT+0000 (UTC)

Transfer Speed:
1-2 days
Services:
Bank Transfers - Online & Phone, Foreign Currency Accounts
Rating:
: 4.8/5.0
Reviews:
DBS Bank: Foreign Transfer HKD→NZD
From Amount (HKD)
HK$50,000
Fee:
50
Exchange Rate:
0.1884

(3.14% from mid-rate)

To Amount (NZD)

NZ$

9,410.58
Total Cost:
3.23%
Difference:
Time:
1:07 Local
Transfer Speed:
2-3 days
Services:
Online, Branch, Bank Transfers
Rating:

: /5.0
Reviews:
Foreign Transfer HKD→NZD
From Amount (HKD)
HK$50,000
Fee:
55
Exchange Rate:
0.1869

(3.91% from mid-rate)

To Amount (NZD)

NZ$

9,309
Total Cost:
4.27%
Difference:
Transfer Speed:
2-3 days
Services:
Online, Branch, Bank Transfers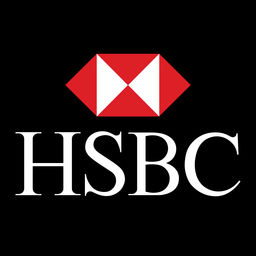 HSBC: Foreign Transfer HKD→NZD
From Amount (HKD)
HK$50,000
Fee:
HK$80 HKD

(Minimum fee)

Exchange Rate:
0.1859

(4.42% from mid-rate)

To Amount (NZD)

NZ$

9,280.13
Total Cost:
4.57%
Difference:
Time:
1:07 Local
Transfer Speed:
2-3 days
Services:
Online, Branch, Bank Transfers
Rating:

: /5.0
Reviews:
Citibank: Foreign Transfer HKD→NZD
From Amount (HKD)
HK$50,000
Fee:
12
Exchange Rate:
0.1848

(4.99% from mid-rate)

To Amount (NZD)

NZ$

9,237.78
Total Cost:
5.01%
Difference:
Time:
1:07 Local
Transfer Speed:
2-3 days
Services:
Online, Branch, Bank Transfers
Rating:

: /5.0
Reviews:
New Zealand Dollar to United States Dollar - Historical Rates
New Zealand Dollar to Euro - Historical Rates
New Zealand Dollar to British Pound Sterling - 10 Year History
New Zealand Dollar to Australian Dollar - Historical Rates