This is a foreign exchange guide to Philippines, the Philippine Peso currency plus sending PHP transfers and travel tips.
---
In this Philippines currency guide we take a look at :
---
Philippine Peso (PHP) general currency information
---
What is the Philippine Peso currency code and symbol?
The three letter currency code for the Philippine Peso is PHP and the symbol is ₱.
---
Which countries use the Philippine Peso?
It is the domestic currency in Philippines.
The Philippine peso is termed an 'exotic' currency, which means that there is far less participation in the market for pesos than in the market for more established currencies, such as euros or Australian dollars. For this reason, the price paid to change your money into or from pesos (the "price" being equivalent to the market bid-ask spread) is far higher relative to the amount of money being changed than it would otherwise be.
'Liquidity' in the peso market, or the level of participation, is also far less than in many other emerging market currencies, including the Indian rupee, the South African rand, the Brazilian real and even the Thai baht, among others. In fact, even though the Philippine peso is the world's thirty-third most traded currency (as of 2016), peso trading contributes to just 0.1% of the foreign exchange market's total daily turnover.
As an exotic currency, the peso is considered riskier than currencies from major developed nations, which means that its value will fall against the FX majors (especially JPY, USD, CHF, GBP and EUR) during periods of economic uncertainty or when global geopolitical risk is elevated, or during bouts of high market volatility.
Since 2000, the peso's lowest valuation against the US dollar came in April 2004 when USD/PHP reached 57.72. Its post-2000 high occurred in January 2000 when USD/PHP fell to just 39.28.
---
Philippine Peso (PHP) in the markets
It's been a solid start to 2019 for the Philippine peso, which is up slightly (between 0.6 and 2 percent) against the US dollar, Australian dollar and euro. The peso has rebounded from 13-year lows struck in the fourth quarter of last year courtesy of economic reforms, proposed fiscal spending and an S&P credit rating upgrade.
The peso slipped in the week leading up to May's Bangko Sentral ng Pilipinas meeting, with traders correctly forecasting an interest rate cut (the first since 2016). The BSP is able to lower rates because inflation has halved over the past 6 months and is back at targeted levels.
The peso steadied post-BSP at levels near 52.2 per USD but might be pressured in the months ahead from further policy easing, which hasn't been ruled out.
Per an ING analyst, the BSP will be comfortable with peso exchange rates between 52 and 55 per USD, but beyond these levels they might intervene in markets. ING is forecasting USD/PHP at 54 at year-end.
The interactive chart below shows the HKD to PHP exchange rate and trend for the previous 3 months:
HKD/PHP at

6.5379

is

trading 0.4% above

the 90-day average

6.5116

with a range

6.4412

to

6.5792

. There are

no current rate alerts
.
24-Jan-2020
16:NY
21:LON
08:SYD+1d
Travel, Currency and Money saving tips for Philippines
There is a lot more the Philippines than just Manilla so try to get out of the capital, do a little research beforehand about the few possible bad areas and you will be fine. There are ATMs available in most decent sized cities but more than a few travelers have been caught without access to ATMs when getting out of the majors cities, and a lot of popular destinations are nature spots so carrying some cash on you is a good idea. Also using a Prepaid Travel Card can be a good idea so you don't have to take your credit card everywhere on you. Only drink from bottles water and make sure it is properly sealed when you buy it.
For getting around buses are the most commonly used means of transportation. Second to that are ferries. On arrival at the international airport the easiest, and most expensive, way to get a taxi is take the White prepaid Taxi. First line on the right of exit. A trip to Makati or Ermita will cost you 500-600 pesos. Normal cheaper taxis are available upstairs on the 4th floor, these should be white coloured also.
For local trains in Manilla the three line LRT/ MRT elevated railways are a travel bargain and very cheap. While they don't go everywhere, an indirect trip via Taft and EDSA stations (connection is via an overhead footbridge then through Metropoint Mall) is a good way to avoid a taxi clogged in slow traffic.
Travel money for Philippines
Save money and time by Ordering your Philippine Peso online from Travelex, you get better rates and can pick up the PHP cash locally or even on travel day at the airport.
Another popular option is to use a Pre-paid Travel Card. Your Debit/Credit Card provider will charge you 2% from market mid-rate, but your bank may also charge an extra 3% as an "Overseas Transaction Charge" plus "Overseas ATM" fees for withdrawing cash.
For card purchases if offered a choice of currencies always select to Pay in Philippine Peso otherwise you may get much worst exchange rates.
Philippines Trip Checklist
Compare PHP travel cash rates - probably why you are here!
Search Hotel deals - Save on your accomodation in Philippines
Lonely Planet - world's best travel guide (coupon and deals)
---
Sending money to Philippines
When searching around for information on how to get a good exchange rate when sending money to Philippines you need to start with finding out the latest Philippine Peso foreign-transfer exchange rate.
Then compare your bank's exchange rates to several licensed FX providers exchange rate and fees to see how much you can save (we make that calculation easy here).
---
Get a better deal for foreign transfers to Philippines
When sending money to Philippines it's important to compare your bank's rates & fees with those we have negotiated with our partner money transfer providers. To get a better deal you should follow these 4 simple steps :
Open an account with a BER reviewed FX provider (id docs may be required)
You specify the local or Philippine Peso amount you want to transfer
Make a local currency domestic transfer for the requested amount to the provider's bank account in your country
Once your funds are received by the provider the converted PHP amount will be transfered to the recipient account you specify in Philippines.
Use our Send to PHP calculator to compare the exchange rates of FX specialist providers rates versus your bank's standard rates you can hopefully save around 5% and maybe more - end result is more Philippine Peso deposited into the recipient bank account and less margins and fees kept by the banks!
HKD to PHP
International Money

Transfers
Foreign Transfer Providers
Receive PHP(₱)

Exchange

Rate
Fee HKD
Total Cost

Deal

Links

₱

326,190
6.5238
0
0.5%

₱

313,310
6.2662
0 for BER users (normally $15)
4.43%

₱

310,020
6.2066
50
5.43%

Banks - Average Rate

₱

306,691
6.1396
55
6.45%

₱

305,760
6.125
HK$80
6.73%

Citibank

International

Money Transfers

₱

304,292
6.0873
12
7.18%

Your amount above the WorldRemit HKD2000 maximum
Visit WorldFirst
WorldFirst: Foreign Transfer HKD→PHP
From Amount (HKD)
HK$50,000
Fee:
Exchange Rate:
6.5238

(0.5% from mid-rate)

To Amount (PHP)

₱

326,190
Total Cost:
0.5%
Time:
1:07 Local
Transfer Speed:
1-2 days
Services:
Bank Transfers - Online & Phone, Foreign Currency Accounts
Rating:
: 4.6/5.0
Reviews:
Visit OFX
OFX: Foreign Transfer HKD→PHP
From Amount (HKD)
HK$50,000
Fee:
0 for BER users (normally $15)
Exchange Rate:
6.2662

(4.43% from mid-rate)

To Amount (PHP)

₱

313,310
Total Cost:
4.43%
Difference:
Time:

Rate Fetched: Fri Jan 24 2020 00:17:48 GMT+0000 (UTC)

Transfer Speed:
1-2 days
Services:
Bank Transfers - Online & Phone, Foreign Currency Accounts
Rating:
: 4.8/5.0
Reviews:
DBS Bank: Foreign Transfer HKD→PHP
From Amount (HKD)
HK$50,000
Fee:
50
Exchange Rate:
6.2066

(5.34% from mid-rate)

To Amount (PHP)

₱

310,020
Total Cost:
5.43%
Difference:
Time:
1:07 Local
Transfer Speed:
2-3 days
Services:
Online, Branch, Bank Transfers
Rating:

: /5.0
Reviews:
Foreign Transfer HKD→PHP
From Amount (HKD)
HK$50,000
Fee:
55
Exchange Rate:
6.1564

(6.1% from mid-rate)

To Amount (PHP)

₱

306,691
Total Cost:
6.45%
Difference:
Transfer Speed:
2-3 days
Services:
Online, Branch, Bank Transfers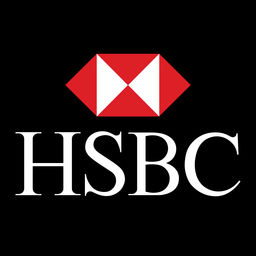 HSBC: Foreign Transfer HKD→PHP
From Amount (HKD)
HK$50,000
Fee:
HK$80 HKD

(Minimum fee)

Exchange Rate:
6.1250

(6.58% from mid-rate)

To Amount (PHP)

₱

305,760
Total Cost:
6.73%
Difference:
Time:
1:07 Local
Transfer Speed:
2-3 days
Services:
Online, Branch, Bank Transfers
Rating:

: /5.0
Reviews:
Citibank: Foreign Transfer HKD→PHP
From Amount (HKD)
HK$50,000
Fee:
12
Exchange Rate:
6.0873

(7.16% from mid-rate)

To Amount (PHP)

₱

304,292
Total Cost:
7.18%
Difference:
Time:
1:07 Local
Transfer Speed:
2-3 days
Services:
Online, Branch, Bank Transfers
Rating:

: /5.0
Reviews:
Visit WorldRemit
WorldRemit: Foreign Transfer HKD→PHP
From Amount (HKD)
HK$50,000
Fee:
Transfer Speed:
1 day
Services:
Bank Transfers & Cash Pickup - Online only
Rating:
: 4.5/5.0
Reviews:
Philippine Peso to United States Dollar - Historical Rates
Philippine Peso to Euro - Historical Rates
Philippine Peso to British Pound Sterling - 10 Year History
Philippine Peso to Australian Dollar - Historical Rates