This is a foreign exchange guide to Reunion, the Euro currency plus sending EUR transfers and travel tips.
---
In this Reunion currency guide we take a look at :
---
Euro (EUR) general currency information
---
What is the Euro currency code and symbol?
The three letter currency code for the Euro is EUR and the symbol is €.
---
Which countries use the Euro?
It is the domestic currency in Eurozone, Aaland Islands, Andorra, Austria, Belgium, Cyprus, Estonia, Finland, France, French Guinea, French Southern Territories, Germany, Greece, Guadeloupe, Vatican City, Ireland, Italy, Luxembourg, Malta, Martinique, Mayotte, Monaco, Montenegro, Netherlands, Portugal, Reunion, Saint Barthélemy, Saint Martin, Saint Pierre And Miquelon, San Marino, Slovakia, Slovenia and Spain.
The euro (ISO: EUR) is involved in slightly more than 30% of all foreign exchange deals, and as such, is the world's second most traded currency, behind the US dollar.
The euro is the currency of the eurozone (officially called the 'euro area'), which consists of 19 of the 28 member states of the European Union, and is used by almost 350 million Europeans. It was introduced in January 1999.
Of all the thousands of exchange rates that exist in the world, the euro-to-US dollar exchange rate is the most actively traded, or most 'liquid'.
Since its introduction, the euro's lowest value against the dollar came in October 2000 when EUR/USD hit lows of 0.8231. The currency was strongest in July 2008, shortly before the worst stage of the 2007-2009 financial crisis, when EUR/USD reached 1.6038.
There are currently more than twenty nations and territories which peg their currencies to the euro, the largest of which is Denmark.
---
Euro (EUR) in the markets
The Euro spent 2019 on a downwards trajectory, starting the year with highs at US1.1550 but then slid all year until October where it bottomed out at US$1.09 on Oct 1, close to long-term lows. Since then it has climbed back up towards the average rate for the year of US1.12, perhaps due to the less uncertainty around Brexit.
Euro sentiment dipped in mid-June after the ECB, like other major central banks of the world, ramped up its dovish rhetoric. It said that there was "considerable room" for further quantitative easing and that it would consider negative interest rates. Ordinarily, this would spark an extended euro decline but since other major currencies are also wrestling with easier central bank policies, euro depreciation may be contained.
In spite of Brexit, a slowdown in economic growth, Italian risks and persistently weak inflation — an important measure of inflation expectations fell in June to a record low — the euro did fantastically well against the Australian dollar, New Zealand dollar.
For more details read the full article Euro Forecasts.
The interactive chart below shows the HKD to EUR exchange rate and trend for the previous 3 months:
HKD/EUR at

0.1161

is

trading 0.6% above

the 90-day average

0.1154

with a range

0.1141

to

0.1163

. ALERT: HKD/EUR has risen to 60-DAY HIGHS.
17-Jan-2020
16:NY
21:LON
08:SYD+1d
Travel, Currency and Money saving tips for Reunion
Reunion holds a multitude of records and notable features that should have made it world famous. Instead, it remains an undiscovered secret among all but the French, who claim it as a part of their own country. This volcanic island is covered in large craters. So large, in fact, that entire villages can be found inside them. A visit to Cirque de Cilaos caldera, taking the one road in and out of the crater, offers a glimpse into a completely different world to the beaches and cliffs of the coastline. Inside, the climate changes completely, the temperature dropping and rocky scrub giving way to lush rainforest interspersed with spectacular waterfalls.
How do I get around in Reunion?
Réunion's major towns and many of the little ones in between are linked by bus, as there are no trains operating on Réunion.. The island's bus service is known as Car Jaune (www.carjaune.re) and has distinctive yellow buses. The main bus station is on Blvd Lancastel on the St-Denis seafront. Buses on most routes run between about 6am and 7pm, with a limited number of services on Sunday. You can pay the driver as you board. To get the bus to stop, you ring the bell or clap your hands twice loudly.

Car Jaune provides regional minibus services for several areas on the island; they run from St-Benoît, St-Joseph, Ste-Rose, St-Leu and St-Paul. These convoluted local routes can be fairly confusing, particularly if you don't speak much French. There is no boat network in Réunion.

Taxis are available, but with the relative lack of other transportation in Réunion, they can be rather expensive. It is not uncommon to be asked to pay outrageous prices, especially at night. Nevertheless, taxis are a reliable and safe way to get around cities like Saint-Denis. Even though boats are not frequently used to get around the island, getting to the island of Réunion by boat is possible. The ferries from Mauritius Trochetia and Mauritius Pride depart from the island of Mauritius several times a week, stopping at both Madagascar and Réunion during their journeys.
Travel tips for Reunion.
Putting even Hawaii to shame, the infrastructure on Reunion is incredible. The wide roads are smooth, straight and fast. Although the traffic in the island's main town can be quite bad, once you're outside the city you can zoom about at speed, on smooth modern roads. Saint-Denis, the island's capital, has a population of 158,139. This makes it the 21st largest French city. With its French colonial architecture and lush gardens, it could give Singapore a run for its money in terms of being a green, clean and manicured island city. This French overseas territory offers a fascinating jumble of Creole, African, Indian, Chinese and French influences that was created by centuries of immigration, and there's a casual multi-ethnic atmosphere. Cultural diversity forms an integral component of the island's social fabric. There's a wealth of architectural treasures, historic sites, delightful religious and colonial buildings and vibrant festivals that are a great occasion to immerse oneself in local culture.
Travel money for Reunion
Save money and time by Ordering your Euro online from Travelex, you get better rates and can pick up the EUR cash locally or even on travel day at the airport.
Another popular option is to use a Pre-paid Travel Card. Your Debit/Credit Card provider will charge you 2% from market mid-rate, but your bank may also charge an extra 3% as an "Overseas Transaction Charge" plus "Overseas ATM" fees for withdrawing cash.
For card purchases if offered a choice of currencies always select to Pay in Euro otherwise you may get much worst exchange rates.
Reunion Trip Checklist
Compare EUR travel cash rates - probably why you are here!
Search Hotel deals - Save on your accomodation in Reunion
Lonely Planet - world's best travel guide (coupon and deals)
---
Sending money to Reunion
When searching around for information on how to get a good exchange rate when sending money to Reunion you need to start with finding out the latest Euro foreign-transfer exchange rate.
Then compare your bank's exchange rates to several licensed FX providers exchange rate and fees to see how much you can save (we make that calculation easy here).
---
Get a better deal for foreign transfers to Reunion
When sending money to Reunion it's important to compare your bank's rates & fees with those we have negotiated with our partner money transfer providers. To get a better deal you should follow these 4 simple steps :
Open an account with a BER reviewed FX provider (id docs may be required)
You specify the local or Euro amount you want to transfer
Make a local currency domestic transfer for the requested amount to the provider's bank account in your country
Once your funds are received by the provider the converted EUR amount will be transfered to the recipient account you specify in Reunion.
Use our Send to EUR calculator to compare the exchange rates of FX specialist providers rates versus your bank's standard rates you can hopefully save around 5% and maybe more - end result is more Euro deposited into the recipient bank account and less margins and fees kept by the banks!
HKD to EUR
International Money

Transfers
Foreign Transfer Providers
Receive EUR(€)

Exchange

Rate
Fee HKD
Total Cost

Deal

Links

€

5,745
0.1149
0
0.52%

€

5,650
0.113
0 for BER users (normally $15)
2.16%

€

5,594.4
0.112
50
3.13%

Banks - Average Rate

€

5,533
0.1108
55
4.19%

€

5,516.16
0.1105
HK$80
4.48%

Citibank

International

Money Transfers

€

5,488.68
0.1098
12
4.96%

Your amount above the WorldRemit HKD2000 maximum
Visit WorldFirst
WorldFirst: Foreign Transfer HKD→EUR
From Amount (HKD)
HK$50,000
Fee:
Exchange Rate:
0.1149

(0.52% from mid-rate)

To Amount (EUR)

€

5,745
Total Cost:
0.52%
Time:
1:06 Local
Transfer Speed:
1-2 days
Services:
Bank Transfers - Online & Phone, Foreign Currency Accounts
Rating:
: 4.6/5.0
Reviews:
Visit OFX
OFX: Foreign Transfer HKD→EUR
From Amount (HKD)
HK$50,000
Fee:
0 for BER users (normally $15)
Exchange Rate:
0.1130

(2.16% from mid-rate)

To Amount (EUR)

€

5,650
Total Cost:
2.16%
Difference:
Time:

Rate Fetched: Fri Jan 17 2020 00:16:14 GMT+0000 (UTC)

Transfer Speed:
1-2 days
Services:
Bank Transfers - Online & Phone, Foreign Currency Accounts
Rating:
: 4.8/5.0
Reviews:
DBS Bank: Foreign Transfer HKD→EUR
From Amount (HKD)
HK$50,000
Fee:
50
Exchange Rate:
0.1120

(3.03% from mid-rate)

To Amount (EUR)

€

5,594.4
Total Cost:
3.13%
Difference:
Time:
1:06 Local
Transfer Speed:
2-3 days
Services:
Online, Branch, Bank Transfers
Rating:

: /5.0
Reviews:
Foreign Transfer HKD→EUR
From Amount (HKD)
HK$50,000
Fee:
55
Exchange Rate:
0.1111

(3.81% from mid-rate)

To Amount (EUR)

€

5,533
Total Cost:
4.19%
Difference:
Transfer Speed:
2-3 days
Services:
Online, Branch, Bank Transfers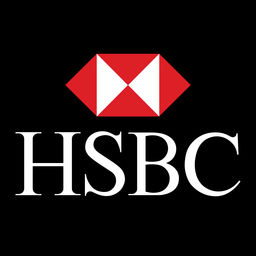 HSBC: Foreign Transfer HKD→EUR
From Amount (HKD)
HK$50,000
Fee:
HK$80 HKD

(Minimum fee)

Exchange Rate:
0.1105

(4.33% from mid-rate)

To Amount (EUR)

€

5,516.16
Total Cost:
4.48%
Difference:
Time:
1:06 Local
Transfer Speed:
2-3 days
Services:
Online, Branch, Bank Transfers
Rating:

: /5.0
Reviews:
Citibank: Foreign Transfer HKD→EUR
From Amount (HKD)
HK$50,000
Fee:
12
Exchange Rate:
0.1098

(4.94% from mid-rate)

To Amount (EUR)

€

5,488.68
Total Cost:
4.96%
Difference:
Time:
1:06 Local
Transfer Speed:
2-3 days
Services:
Online, Branch, Bank Transfers
Rating:

: /5.0
Reviews:
Visit WorldRemit
WorldRemit: Foreign Transfer HKD→EUR
From Amount (HKD)
HK$50,000
Fee:
Transfer Speed:
1 day
Services:
Bank Transfers & Cash Pickup - Online only
Rating:
: 4.5/5.0
Reviews:
Euro to United States Dollar - Historical Rates
Euro to British Pound Sterling - 10 Year History
Euro to Australian Dollar - Historical Rates