What's in this Saint Pierre and Miquelon currency guide?
---
| | |
| --- | --- |
| Country | Saint Pierre and Miquelon |
| Flag | |
| Country Code | PM |
| Domestic Currency | Euro |
| Currency Symbol | € |
| Currency Code | EUR |
| Exchange Rate | HKD/EUR = 0.1194 |
| Telephone Prefix | +508 |
Quick Conversions from Hong Kong Dollar to Euro
To calculate specific HKD/EUR amounts use our Convert HKD to EUR quick calculator. To read more about the latest exchange rate trends and to compare FX provider rates view HKD to EUR Rate Guide.
Saint Pierre and Miquelon Currency Info
The euro (ISO: EUR) is involved in slightly more than 30% of all foreign exchange deals, and as such, is the world's second most traded currency, behind the US dollar.
The euro is the currency of the eurozone (officially called the 'euro area'), which consists of 19 of the 28 member states of the European Union, and is used by almost 350 million Europeans. It was introduced in January 1999.
Of all the thousands of exchange rates that exist in the world, the euro-to-US dollar exchange rate is the most actively traded, or most 'liquid'.
Since its introduction, the euro's lowest value against the dollar came in October 2000 when EUR/USD hit lows of 0.8231. The currency was strongest in July 2008, shortly before the worst stage of the 2007-2009 financial crisis, when EUR/USD reached 1.6038.
There are currently more than twenty nations and territories which peg their currencies to the euro, the largest of which is Denmark.
---
Frequently Asked Questions
---
What currency should I use in Saint Pierre and Miquelon?
The domestic currency in Saint Pierre and Miquelon is the Euro.
What is the Euro currency code and symbol?
The three letter currency code for the Euro is EUR — symbol is €.
How much is HK$100 Hong Kong Dollars in Euro?
HK$ 100 converts to € 11.94
Which countries use the Euro?
It is the domestic currency in Eurozone, Aaland Islands, Andorra, Austria, Belgium, Cyprus, Estonia, Finland, France, French Guinea, French Southern Territories, Germany, Greece, Guadeloupe, Vatican City, Ireland, Italy, Luxembourg, Malta, Martinique, Mayotte, Monaco, Montenegro, Netherlands, Portugal, Reunion, Saint Barthélemy, Saint Martin, Saint Pierre and Miquelon, San Marino, Slovakia, Slovenia and Spain.
Is the Euro a closed currency?
No, the Euro is freely available and convertible. See guide: What is a closed currency?
---
Euro (EUR) in the markets
Rabobank told Bloomberg TV in early April that they see the Euro holding its value in an otherwise difficult virus affected year for most currencies.
The Euro spent 2019 on a downwards trajectory, starting the year with highs at US1.1550 but then slid all year until October where it bottomed out at US$1.09 on Oct 1, close to long-term lows. Since then it has climbed back up towards the average rate for the year of US1.12, perhaps due to the less uncertainty around Brexit.
Euro sentiment dipped in mid-June after the ECB, like other major central banks of the world, ramped up its dovish rhetoric. It said that there was "considerable room" for further quantitative easing and that it would consider negative interest rates. Ordinarily, this would spark an extended euro decline but since other major currencies are also wrestling with easier central bank policies, euro depreciation may be contained.
In spite of Brexit, a slowdown in economic growth, Italian risks and persistently weak inflation — an important measure of inflation expectations fell in June to a record low — the euro did fantastically well against the Australian dollar, New Zealand dollar.
For more details read the full article Euro Forecasts.
The interactive chart below shows the HKD to EUR exchange rate and trend for the previous 3 months:
HKD/EUR at

0.1194

was

trading 2.4% above

AVG:0.1166

with

LO:0.1124

and

HI:0.1209

(90 days). ALERT: HKD/EUR is UP 2.1% this 7-DAY period.
03-APR 6PM-NY 11PM-LON
04-APR 6AM-HK 9AM-SYD
Travel, Currency and Money saving tips for Saint Pierre and Miquelon
A trip to the French islands of Saint-Pierre and Miquelon is a must for anyone planning travel in eastern Newfoundland. With a piece of Europe just 20 km from the province's southern coast, why wouldn't you plan an international trip? That being said, a visit to the archipelago does require some preparation. The islands of St-Pierre and Miquelon aren't just French-like with their berets, baguettes and Bordeaux, they are France, governed and financed by the tricolore. St-Pierre is the more populated and developed island, with most of its 5500 residents living in the town of St-Pierre. Miquelon is larger geographically but has only 600 residents overall.
Jacques Cartier claimed the islands for France in 1536, after they were discovered by the Portuguese in 1520. At the end of the Seven Years' War in 1763, the islands were turned over to Britain, only to be given back to France in 1816. And French they've remained ever since.
How to travel Saint Pierre and Miquelon?
Air St-Pierre flies to St John's, Montréal and Halifax. There are two to three flights weekly to each city. Taxis to/from the airport cost around €5. From Fortune on Newfoundland, the St-Pierre Ferry makes the hour-long trip to and from the island once daily (twice on Wednesdays) in July and August. It runs less often the rest of the year. Departure times vary, so check the website. Boats carry foot passengers only, though plans are in the works for two car ferries.
Much can be seen on foot. Roads are steep outside of town, so prepare to huff and puff. Car-rental agencies are resistant to renting to tourists, who admittedly have difficulty navigating the unsignposted, narrow, one-way streets. The visitor center rents bicycles (per day €13) and there are also motorized bicycles for rent. Local ferries head to Miquelon and Langlade; check with the visitor center for schedules and costs.
Travel tips for Saint Pierre and Miquelon.
Just like in Europe, the winding narrow streets of Saint-Pierre are filled with vibrant shops and must-try restaurants – the key is finding them all! The town of Saint-Pierre isn't zoned out like many cities in Canada, meaning that you may find the perfect souvenir in a tiny shop tucked among houses on a seemingly residential street. Saint-Pierre's size makes it easy to explore by foot, so be sure to put on your walking shoes and meander down every possible street.
The archipelago is a relatively small region that hosts a fair number of tourists each season. As a result, accommodations are limited, and it can even be a challenge to find supper during the height of summer, if you're not prepared! Plan your trip as far in advance as possible, and book accommodations, excursions, and dinner reservations as soon as you've decided on dates. Getting the logistics sorted out early means you'll be able to experience everything you want to, without worry.
Travel money for Saint Pierre and Miquelon
Save money and time by Ordering your Euro online from Travelex, you get better rates and can pick up the EUR cash locally or even on travel day at the airport.
Another popular option is to use a Pre-paid Travel Card. Your Debit/Credit Card provider will charge you 2% from market mid-rate, but your bank may also charge an extra 3% as an "Overseas Transaction Charge" plus "Overseas ATM" fees for withdrawing cash.
For card purchases if offered a choice of currencies always select to Pay in Euro otherwise you may get much worst exchange rates.
Sending money to Saint Pierre and Miquelon
When searching around for information on how to get a good exchange rate when sending money to Saint Pierre and Miquelon you need to start with finding out the latest Euro foreign-transfer exchange rate.
Then compare your bank's exchange rates to several licensed FX providers exchange rate and fees to see how much you can save (we make that calculation easy here).
---
Get a better deal for foreign transfers to Saint Pierre and Miquelon
When sending money to Saint Pierre and Miquelon it's important to compare your bank's rates & fees with those we have negotiated with our partner money transfer providers. To get a better deal you should follow these 4 simple steps :
Open an account with a BER reviewed FX provider (id docs may be required)
You specify the local or Euro amount you want to transfer
Make a local currency domestic transfer for the requested amount to the provider's bank account in your country
Once your funds are received by the provider the converted EUR amount will be transfered to the recipient account you specify in Saint Pierre and Miquelon.
Use our Send to Euro calculator to compare the exchange rates of FX specialist providers rates versus your bank's standard rates you can hopefully save around 5% and maybe more - end result is more Euro deposited into the recipient bank account and less margins and fees kept by the banks!
HKD to EUR
International Money

Transfers
Foreign Transfer

Provider
Receive EUR

(€)

Exchange

Rate
Fee HKD

Deal

Links

€

5,940

0.5%

0.1188
0

€

5,810

2.68%

0.1162
0 for BER users (normally $15)

€

5,749.25

3.7%

0.1151
50

Banks - Average Rate

€

5,688

4.72%

0.1139
55

€

5,670.91

5.01%

0.1136
HK$80

Citibank

International

Money Transfers

€

5,643.65

5.47%

0.1129
12

Your amount above the WorldRemit HKD2000 maximum

1.01%
Visit WorldFirst
WorldFirst: Foreign Transfer HKD→EUR
From Amount (HKD)
HK$50,000
Fee:
Exchange Rate:
0.1188

(0.5% from mid-rate)

To Amount (EUR)

€

5,940
Total Cost:
0.5%
Time:
1:08 Local
Transfer Speed:
1-2 days
Services:
Bank Transfers - Online & Phone, Foreign Currency Accounts
Rating:
: 4.6/5.0
Reviews:
Visit OFX
OFX: Foreign Transfer HKD→EUR
From Amount (HKD)
HK$50,000
Fee:
0 for BER users (normally $15)
Exchange Rate:
0.1162

(2.68% from mid-rate)

To Amount (EUR)

€

5,810
Total Cost:
2.68%
Difference:
Time:

Rate Fetched: Sat Apr 04 2020 00:16:09 GMT+0000 (UTC)

Transfer Speed:
1-2 days
Services:
Bank Transfers - Online & Phone, Foreign Currency Accounts
Rating:
: 4.8/5.0
Reviews: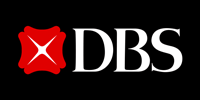 DBS Bank: Foreign Transfer HKD→EUR
From Amount (HKD)
HK$50,000
Fee:
50
Exchange Rate:
0.1151

(3.6% from mid-rate)

To Amount (EUR)

€

5,749.25
Total Cost:
3.7%
Difference:
Time:
1:08 Local
Transfer Speed:
2-3 days
Services:
Online, Branch, Bank Transfers
Rating:

: /5.0
Reviews:
Foreign Transfer HKD→EUR
From Amount (HKD)
HK$50,000
Fee:
55
Exchange Rate:
0.1142

(4.36% from mid-rate)

To Amount (EUR)

€

5,688
Total Cost:
4.72%
Difference:
Transfer Speed:
2-3 days
Services:
Online, Branch, Bank Transfers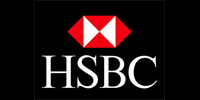 HSBC: Foreign Transfer HKD→EUR
From Amount (HKD)
HK$50,000
Fee:
HK$80 HKD

(Minimum fee)

Exchange Rate:
0.1136

(4.86% from mid-rate)

To Amount (EUR)

€

5,670.91
Total Cost:
5.01%
Difference:
Time:
1:08 Local
Transfer Speed:
2-3 days
Services:
Online, Branch, Bank Transfers
Rating:

: /5.0
Reviews: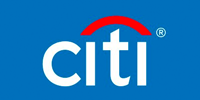 Citibank: Foreign Transfer HKD→EUR
From Amount (HKD)
HK$50,000
Fee:
12
Exchange Rate:
0.1129

(5.44% from mid-rate)

To Amount (EUR)

€

5,643.65
Total Cost:
5.47%
Difference:
Time:
1:08 Local
Transfer Speed:
2-3 days
Services:
Online, Branch, Bank Transfers
Rating:

: /5.0
Reviews:
Visit WorldRemit
WorldRemit: Foreign Transfer HKD→EUR
From Amount (HKD)
HK$50,000
Fee:
Transfer Speed:
1 day
Services:
Bank Transfers & Cash Pickup - Online only
Rating:
: 4.5/5.0
Reviews:
Euro to US Dollar - Historical Rates
Euro to Pound Sterling - 10 Year History
Euro to Australian Dollar - Historical Rates
---