This is a foreign exchange guide to Singapore, the Singapore Dollar currency plus SGD transfers and travel tips.
---
In this Singapore currency guide we take a look at :
---
Singapore Dollar (SGD) general currency information
---
What is the Singapore Dollar currency code and symbol?
The three letter currency code for the Singapore Dollar is SGD and the symbol is $.
---
Which countries use the Singapore Dollar?
It is the domestic currency in Singapore.
According to the Bank for International Settlements, trading in the Singapore dollar contributes to 1.8% of the foreign exchange market's daily turnover, and as such the currency is Asia's third most traded (behind the Japanese yen and China's yuan) and the twelfth most traded in the world.
Singapore's currency is of special importance to the country's central bank, the Monetary Authority of Singapore (MAS). Unlike other central banks which tighten or ease monetary policy by adjusting a national interest rate, the MAS achieve the same end via management of Singapore dollar exchange rates – an unconventional method which has served the country well since its introduction in 1981.
Because of its importance to monetary policy, the value of the Singapore dollar is managed carefully under a 'managed float' regime and is not truly freely floating. Its value is managed against a basket of currencies from the country's major trading partners and the trade-weighted Singapore dollar exchange rate is restricted by the central bank to moves within a specified range, the boundaries of which are announced every six months.
The currency's all-time valuation low against the US dollar occurred in September 1985 when USD/SGD reached 2.31. It's all-time high came in August 2011 when USD/SGD fell to just 1.2.
---
Singapore Dollar (SGD) in the markets
Principal drivers of the Singapore dollar in 2018 have included global trade concerns and the stronger US dollar.
In early October, SGD weakened to a 16-month low of 1.387 per USD before recovering by the time of this report (October-13) into the high 1.37s – still a 2.9 percent loss for the year.
SGD fared better against the other majors though, especially the Australian dollar, against which it broke parity. At the time of writing, SGD/AUD traded at 1.02.
At October's semi-annual meeting of the Monetary Authority of Singapore, the slope of the S$NEER currency band was adjusted slightly upwards, as widely expected, although the width and centre of the band were left unchanged. What many consider to be a more hawkish bias within the MAS is the result of improved outlooks for inflation and the labour market.
In October, ING warned against holding second-tier, trade-dependent currencies like the Singapore dollar; it suspected global trade tensions would return following November's US mid-term elections.
The interactive chart below shows the USD to SGD exchange rate for the previous 3 months with rate alerts for days when the exchange rate moved up or down significantly or for 30 day highs and lows.
---
USDSGD currency converter
---
Travel, Currency and Money saving tips for Singapore
Singapore is not cheap, but that aside it is a classy, and impressive place to visit. Singapore is expensive by Southeast-Asian standards, with everything costing about double what it does elsewhere in the region. Singapore can get very humid in summer, be ready for that when making travel plans. There is so much to do in Singapore, try to spend a few days, the food is amazing. That said, it can get pretty humid, so depending on your tastes decide on your travel time wisely.
There are plenty of buses and taxis around Singapore, but the Mass Rapid Transit (MRT) runs the length and breadth of the country. MRT tickets vary in price, as they are based on the distance traveled, but generally cost around 4 SGD. Travel on public transport is just 10 SGD per day for tourists with a Singapore Tourist Pass. This will get you unlimited rides on a number of buses and trains.
For the budget travelers the stalls here offer food for less than 6 SGD and are a great place to sample local snacks, otherwise eating out can cost you. If you struggle with finding your way around there is a very complex underground system that is very useful.
Travel money for Singapore
Save money and time by Ordering your Singapore Dollar online from Travelex, you get better rates and can pick up the SGD cash locally or even on travel day at the airport.
Another popular option is to use a Pre-paid Travel Card. Your Debit/Credit Card provider will charge you 2% from market mid-rate, but your bank may also charge an extra 3% as an "Overseas Transaction Charge" plus "Overseas ATM" fees for withdrawing cash.
For card purchases if offered a choice of currencies always select to Pay in Singapore Dollar otherwise you may get much worst exchange rates.
Compare Travel Money Exchange Rates
vs the Banks
USD

$1,000 → Spend Singapore dollar (SGD)
Provider
Spend

Amount

USD

Exchange Rate
Cost
Reviews
Links to Offers

Travelex Online US

$1228.30

SGD

Top Provider

1.2283
10.78%

HSBC

$1216.00

SGD

$12 less

1.216
11.67%

Banks - Average Rate

$1199.73

SGD

$29 less

1.2078
12.85%

Wells Fargo Bank

$1191.68

SGD

$37 less

1.216
13.44%

U.S. Bank

$1191.50

SGD

$37 less

1.1915
13.45%
Travelex Online US: rate, rating & reviews
From amount:
$1,000 USD
To amount:
$1228.30

SGD

Exchange Rate:
1.2283
Total Cost:
10.78% (against USD/SGD mid-rate: 1.3767)
Fees:
$0
Timestamp:

Rate Fetched: Mon Oct 15 2018 08:15:03 GMT+0000 (UTC)

Rating:
: 4.3/5.0
Reviews:
HSBC: rate, rating & reviews
From amount:
$1,000 USD
To amount:
$1216.00

SGD

Exchange Rate:
1.2160
Total Cost:
11.67% (against USD/SGD mid-rate: 1.3767)
Fees:
$0
Timestamp:
10:08 Local
Rating:

: /5.0
Reviews:
Banks - Average Rate
Banks - Average Rate :
From amount:
$1,000 USD
To amount:
$1199.73

SGD

Exchange Rate:
1.2046
Total Cost:
12.85% (against USD/SGD mid-rate: 1.3767)
Fees:
$10
Wells Fargo Bank: rate, rating & reviews
From amount:
$1,000 USD
To amount:
$1191.68

SGD

Exchange Rate:
1.2160
Total Cost:
13.44% (against USD/SGD mid-rate: 1.3767)
Fees:
Minimum 20 USD
Timestamp:
10:08 Local
Rating:

: /5.0
Reviews:
Visit
Wells Fargo Bank
U.S. Bank: rate, rating & reviews
From amount:
$1,000 USD
To amount:
$1191.50

SGD

Exchange Rate:
1.1915
Total Cost:
13.45% (against USD/SGD mid-rate: 1.3767)
Fees:
$0
Timestamp:
10:08 Local
Rating:

: /5.0
Reviews:
Visit
U.S. Bank
Sending a LARGER foreign transfer? Request a free multiple-vendor quote:
Get Quotes
Singapore Trip Checklist
Compare SGD travel cash rates - probably why you are here!
Search Hotel deals - Save on your accomodation in Singapore
Lonely Planet - world's best travel guide (coupon and deals)
---
Sending money to Singapore
When searching around for information on how to get a good exchange rate when sending money to Singapore you need to start with finding out the latest Singapore Dollar foreign-transfer exchange rate.
Then compare your bank's exchange rates to several licensed FX providers exchange rate and fees to see how much you can save (we make that calculation easy here).
---
Get a better deal for foreign transfers to Singapore
When sending money to Singapore it's important to compare your bank's rates & fees with those we have negotiated with our partner money transfer providers. To get a better deal you should follow these 4 simple steps :
Open an account with a BER reviewed FX provider (id docs may be required)
You specify the local or Singapore Dollar amount you want to transfer
Make a local currency domestic transfer for the requested amount to the provider's bank account in your country
Once your funds are received by the provider the converted SGD amount will be transfered to the recipient account you specify in Singapore.
Use our Send to SGD calculator to compare the exchange rates of FX specialist providers rates versus your bank's standard rates you can hopefully save around 5% and maybe more - end result is more Singapore Dollar deposited into the recipient bank account and less margins and fees kept by the banks!
Compare Foreign Transfers
vs the Banks
Send
USD

$10,000 → Receive SGD
Provider
Receive

Amount

SGD

Exchange Rate
Cost
Reviews
Links to Offers

OFX

$13,598

SGD

1.3598
1.23%

Visit

Site

Wells Fargo Bank

$13,316

SGD

1.334
3.28%

HSBC

$13,306

SGD

1.3326
3.35%

Banks - Average Rate

$13,225

SGD

1.3303
3.94%

Bank of America

$13,139

SGD

1.3272
4.56%

U.S. Bank

$13,139

SGD

1.3272
4.56%
OFX: rate, rating & reviews
From amount:
$10,000 USD
To amount:
$13,598

SGD

Exchange Rate:
1.3598
Total Cost:
1.23% (against USD/SGD mid-rate: 1.3767)
Timestamp:

Rate Fetched: Mon Oct 15 2018 08:03:45 GMT+0000 (UTC)

Rating:
: 4.8/5.0
Reviews:
Visit
OFX
Wells Fargo Bank: rate, rating & reviews
From amount:
$10,000 USD
To amount:
$13,316

SGD

Exchange Rate:
1.3340
Total Cost:
3.28% (against USD/SGD mid-rate: 1.3767)
Difference:

$282 SGD less than using

OFX

Timestamp:
10:07 Local
Rating:

: /5.0
Reviews:
Visit
Wells Fargo Bank
HSBC: rate, rating & reviews
From amount:
$10,000 USD
To amount:
$13,306

SGD

Exchange Rate:
1.3326
Total Cost:
3.35% (against USD/SGD mid-rate: 1.3767)
Difference:

$292 SGD less than using

OFX

Timestamp:
10:07 Local
Rating:

: /5.0
Reviews:
Visit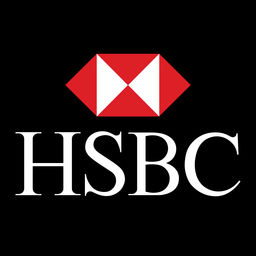 HSBC
Banks - Average Rate
Banks - Average Rate :
From amount:
$10,000 USD
To amount:
$13,225

SGD

Exchange Rate:
1.3244
Total Cost:
3.94% (against USD/SGD mid-rate: 1.3767)
Difference:

$373 SGD less than using

OFX
Bank of America: rate, rating & reviews
From amount:
$10,000 USD
To amount:
$13,139

SGD

Exchange Rate:
1.3272
Total Cost:
4.56% (against USD/SGD mid-rate: 1.3767)
Difference:

$459 SGD less than using

OFX

Timestamp:
10:07 Local
Rating:

: /5.0
Reviews:
Visit
Bank of America
U.S. Bank: rate, rating & reviews
From amount:
$10,000 USD
To amount:
$13,139

SGD

Exchange Rate:
1.3272
Total Cost:
4.56% (against USD/SGD mid-rate: 1.3767)
Difference:

$459 SGD less than using

OFX

Timestamp:
10:07 Local
Rating:

: /5.0
Reviews:
Visit
U.S. Bank
Sending a LARGER foreign transfer? Request a free multiple-vendor quote:
Get Quotes
---
---
SGD/USD - Singapore Dollar to United States Dollar - 10 Year History
| Date | Exchange Rate | Period | Change |
| --- | --- | --- | --- |
| 14 Oct 2018 | 0.7257 | Latest | |
| 07 Oct 2018 | 0.7230 | 1 Week | +0.37% |
| 14 Sep 2018 | 0.7279 | 1 Month | -0.3% |
| 17 Apr 2018 | 0.7625 | 6 Months | -4.83% |
| 14 Oct 2017 | 0.7411 | 1 Year | -2.08% |
| 14 Oct 2016 | 0.7200 | 2 Years | +0.79% |
| 15 Oct 2013 | 0.8042 | 5 Years | -9.76% |
| 16 Oct 2008 | 0.6751 | 10 Years | +7.5% |
SGD/EUR - Singapore Dollar to Euro - 10 Year History
| Date | Exchange Rate | Period | Change |
| --- | --- | --- | --- |
| 14 Oct 2018 | 0.6270 | Latest | |
| 07 Oct 2018 | 0.6273 | 1 Week | -0.05% |
| 14 Sep 2018 | 0.6259 | 1 Month | +0.18% |
| 17 Apr 2018 | 0.6163 | 6 Months | +1.74% |
| 14 Oct 2017 | 0.6270 | 1 Year | 0% |
| 14 Oct 2016 | 0.6562 | 2 Years | -4.45% |
| 15 Oct 2013 | 0.5944 | 5 Years | +5.48% |
| 16 Oct 2008 | 0.5022 | 10 Years | +24.85% |
SGD/GBP - Singapore Dollar to British Pound Sterling - 10 Year History
| Date | Exchange Rate | Period | Change |
| --- | --- | --- | --- |
| 14 Oct 2018 | 0.5517 | Latest | |
| 07 Oct 2018 | 0.5508 | 1 Week | +0.16% |
| 14 Sep 2018 | 0.5570 | 1 Month | -0.95% |
| 17 Apr 2018 | 0.5334 | 6 Months | +3.43% |
| 14 Oct 2017 | 0.5579 | 1 Year | -1.11% |
| 14 Oct 2016 | 0.5907 | 2 Years | -6.6% |
| 15 Oct 2013 | 0.5029 | 5 Years | +9.7% |
| 16 Oct 2008 | 0.3910 | 10 Years | +41.1% |
SGD/JPY - Singapore Dollar to Japanese Yen - 10 Year History
| Date | Exchange Rate | Period | Change |
| --- | --- | --- | --- |
| 14 Oct 2018 | 81.4379 | Latest | |
| 07 Oct 2018 | 82.2071 | 1 Week | -0.94% |
| 14 Sep 2018 | 81.5598 | 1 Month | -0.15% |
| 17 Apr 2018 | 81.6103 | 6 Months | -0.21% |
| 14 Oct 2017 | 82.8763 | 1 Year | -1.74% |
| 14 Oct 2016 | 74.9581 | 2 Years | +8.64% |
| 15 Oct 2013 | 79.0790 | 5 Years | +2.98% |
| 16 Oct 2008 | 68.0721 | 10 Years | +19.63% |
SGD/AUD - Singapore Dollar to Australian Dollar - 10 Year History
| Date | Exchange Rate | Period | Change |
| --- | --- | --- | --- |
| 14 Oct 2018 | 1.0202 | Latest | |
| 07 Oct 2018 | 1.0248 | 1 Week | -0.45% |
| 14 Sep 2018 | 1.0178 | 1 Month | +0.24% |
| 17 Apr 2018 | 0.9817 | 6 Months | +3.92% |
| 14 Oct 2017 | 0.9394 | 1 Year | +8.6% |
| 14 Oct 2016 | 0.9450 | 2 Years | +7.96% |
| 15 Oct 2013 | 0.8441 | 5 Years | +20.86% |
| 16 Oct 2008 | 0.9985 | 10 Years | +2.17% |
SGD/CAD - Singapore Dollar to Canadian Dollar - 10 Year History
| Date | Exchange Rate | Period | Change |
| --- | --- | --- | --- |
| 14 Oct 2018 | 0.9464 | Latest | |
| 07 Oct 2018 | 0.9361 | 1 Week | +1.1% |
| 14 Sep 2018 | 0.9491 | 1 Month | -0.28% |
| 17 Apr 2018 | 0.9578 | 6 Months | -1.19% |
| 14 Oct 2017 | 0.9239 | 1 Year | +2.44% |
| 14 Oct 2016 | 0.9478 | 2 Years | -0.15% |
| 15 Oct 2013 | 0.8337 | 5 Years | +13.52% |
| 16 Oct 2008 | 0.8036 | 10 Years | +17.77% |