This is a foreign exchange guide to Singapore, the Singapore Dollar currency plus sending SGD transfers and travel tips.
---
In this Singapore currency guide we take a look at :
---
Singapore Dollar (SGD) general currency information
---
What is the Singapore Dollar currency code and symbol?
The three letter currency code for the Singapore Dollar is SGD and the symbol is S$.
---
Which countries use the Singapore Dollar?
It is the domestic currency in Singapore.
According to the Bank for International Settlements, trading in the Singapore dollar contributes to 1.8% of the foreign exchange market's daily turnover, and as such the currency is Asia's third most traded (behind the Japanese yen and China's yuan) and the twelfth most traded in the world.
Singapore's currency is of special importance to the country's central bank, the Monetary Authority of Singapore (MAS). Unlike other central banks which tighten or ease monetary policy by adjusting a national interest rate, the MAS achieve the same end via management of Singapore dollar exchange rates – an unconventional method which has served the country well since its introduction in 1981.
Because of its importance to monetary policy, the value of the Singapore dollar is managed carefully under a 'managed float' regime and is not truly freely floating. Its value is managed against a basket of currencies from the country's major trading partners and the trade-weighted Singapore dollar exchange rate is restricted by the central bank to moves within a specified range, the boundaries of which are announced every six months.
The currency's all-time valuation low against the US dollar occurred in September 1985 when USD/SGD reached 2.31. It's all-time high came in August 2011 when USD/SGD fell to just 1.2.
---
Singapore Dollar (SGD) in the markets
Singapore was added to a US watchlist of suspected currency manipulators in May. Though that means little right now in terms of economic implications, it created some negative sentiment that spurred a rise in USD/SGD to a 6-month high (SGD low) of S$1.384.
Overall, it's been a mixed 2019 for the Singapore dollar, with small gains (<2 percent) against the euro and Australian dollar, but small losses against the US dollar and pound.
In May, SGD was pressured by data showing core inflation at a 1-year low, by an escalation in US-China trade tensions, and after Singapore's Ministry of Trade and Industry downgraded 2019 growth forecasts. At 1.2 percent, quarterly growth in the Lion City has slowed to its lowest level in a decade.
All said, the Monetary Authority of Singapore will, at best, keep monetary policy unchanged when it next meets in October (there's a chance it could turn dovish).
For more details read the full article Singapore Dollar Forecasts.
The interactive chart below shows the HKD to SGD exchange rate and trend for the previous 3 months:
HKD/SGD at

0.1739

is

trading near

the 90-day average

0.1738

with a range

0.1726

to

0.1747

. There are

no current rate alerts
.
24-Jan-2020
16:NY
21:LON
08:SYD+1d
Travel, Currency and Money saving tips for Singapore
Famous for it's cleanliness, diverse culture, fantastic food and stunning architecture, Singapore is becoming an increasingly popular destination.. The concrete jungles that once dominated Singapore's skyline are slowly giving way to green skyscrapers, which look more like living ecosystems than business hubs. Fervently working towards its 'City in a Garden' dream, the nation is ploughing money into becoming more sustainable and, well, green. Head out of town a little and you'll find plenty of walking trails, treetop jungle bridges, wildlife galore and the city's green jewel, the Unesco World Heritage–listed Singapore Botanic Gardens: these are the lungs of Singapore.
Singapore.
What currency is used in Singapore?
Singapore's official currency is the Singapore Dollar (SGD), and it is divided into 100 cents. Foreign currencies, travelers' checks, and personal checks can be changed at most banks and licensed money changers. ATMs can be found all over Singapore, and major credit cards are widely accepted.
How to get around in Singapore?
There are plenty of buses and taxis around Singapore, but the Mass Rapid Transit (MRT) runs the length and breadth of the country. The efficient Mass Rapid Transit (MRT) subway system is the easiest, quickest and most comfortable way to get around Singapore. The system operates from 5.30am to midnight, with trains at peak times running every two to three minutes, and off-peak every five to seven minutes. MRT tickets vary in price, as they are based on the distance traveled, but generally cost around 4 SGD. Travel on public transport is just 10 SGD per day for tourists with a Singapore Tourist Pass. This will get you unlimited rides on a number of buses and trains.
Singapore's extensive bus service is clean, efficient and regular, reaching every corner of the island. The two main operators are SBS Transit and SMRT. Both offer similar services. For information and routes, check the websites. Alternatively download the 'SG Buses' smartphone app, which will give you real-time bus arrivals.
"Supertrees" in Gardens by the Bay.
For the budget travelers the stalls here offer food for less than 6 SGD and are a great place to sample local snacks, otherwise eating out can cost you. If you struggle with finding your way around there is a very complex underground system that is very useful.
Visit the Southern Islands of Singapore from the Marina South Pier. There are regular bumboat (motorised sampan) services from Changi Point Ferry Terminal to Pulau Ubin (S$3). To get there, take bus 2 from Tanah Merah MRT.
Travel tips for Singapore.
Singapore is not cheap, but that aside it is a classy, and impressive place to visit. Singapore is expensive by Southeast-Asian standards, with everything costing about double what it does elsewhere in the region. However, the extra fees may be worth it because it's small enough to explore adequately in a short amount of time, and has modern conveniences and infrastructure right at your fingertips.
There is so much to do in Singapore, try to spend a few days, the food is amazing. That said, it can get pretty humid, so depending on your tastes decide on your travel time wisely. Singapore's tropical climate means it's like summer all year round, with temperatures ranging from 26–34 degrees Celsius (about 78–93 degrees Fahrenheit) on average. The high humidity also means a lot of perspiration when outdoors, so pick the right clothing to wear or risk looking like a sweaty, frazzled mess throughout your trip. Plan your outdoor activities for cooler mornings, and urban walks at night when the lights come on.
Food in Singapore is taken very seriously. From cheap hawker fare to Michelin-starred fine dining, food-enamoured Singaporeans will line up for it, Instagram the hell out of it and passionately debate whether it is 'die, die, must try' – Singlish slang for 'to die for'. Don't fret about finding a place to chow down, as each neighbourhood is home to local hawker centres and coffeeshops dishing up some of the island's best meals for just a couple of bucks.
Located along Marina Bay, Gardens by the Bay is a urban landscaping project is a series of fake "supertrees". At heights of 80-160 feet, the metal structures have roughly 200 species of orchids, ferns, and other tropical plants coating their structure and forming a lush, colorful skin. It's free to walk through the outdoor gardens, but you have to pay $8 SGD ($6 USD) for entry if you want to do the OCBC Skyway (the 128-metre long walkway through the canopy of the Supertree Grove).
Travel money for Singapore
Save money and time by Ordering your Singapore Dollar online from Travelex, you get better rates and can pick up the SGD cash locally or even on travel day at the airport.
Another popular option is to use a Pre-paid Travel Card. Your Debit/Credit Card provider will charge you 2% from market mid-rate, but your bank may also charge an extra 3% as an "Overseas Transaction Charge" plus "Overseas ATM" fees for withdrawing cash.
For card purchases if offered a choice of currencies always select to Pay in Singapore Dollar otherwise you may get much worst exchange rates.
Singapore Trip Checklist
Compare SGD travel cash rates - probably why you are here!
Search Hotel deals - Save on your accomodation in Singapore
Lonely Planet - world's best travel guide (coupon and deals)
---
Sending money to Singapore
When searching around for information on how to get a good exchange rate when sending money to Singapore you need to start with finding out the latest Singapore Dollar foreign-transfer exchange rate.
Then compare your bank's exchange rates to several licensed FX providers exchange rate and fees to see how much you can save (we make that calculation easy here).
---
Get a better deal for foreign transfers to Singapore
When sending money to Singapore it's important to compare your bank's rates & fees with those we have negotiated with our partner money transfer providers. To get a better deal you should follow these 4 simple steps :
Open an account with a BER reviewed FX provider (id docs may be required)
You specify the local or Singapore Dollar amount you want to transfer
Make a local currency domestic transfer for the requested amount to the provider's bank account in your country
Once your funds are received by the provider the converted SGD amount will be transfered to the recipient account you specify in Singapore.
Use our Send to SGD calculator to compare the exchange rates of FX specialist providers rates versus your bank's standard rates you can hopefully save around 5% and maybe more - end result is more Singapore Dollar deposited into the recipient bank account and less margins and fees kept by the banks!
HKD to SGD
International Money

Transfers
Foreign Transfer Providers
Receive SGD(S$)

Exchange

Rate
Fee HKD
Total Cost

Deal

Links

S$

8,645
0.1729
0
0.52%

S$

8,500
0.17
0 for BER users (normally $15)
2.19%

S$

8,411.58
0.1684
50
3.2%

Banks - Average Rate

S$

8,322
0.1666
55
4.23%

S$

8,296.7
0.1662
HK$80
4.53%

Citibank

International

Money Transfers

S$

8,258.02
0.1652
12
4.97%
Visit WorldFirst
WorldFirst: Foreign Transfer HKD→SGD
From Amount (HKD)
HK$50,000
Fee:
Exchange Rate:
0.1729

(0.52% from mid-rate)

To Amount (SGD)

S$

8,645
Total Cost:
0.52%
Time:
1:07 Local
Transfer Speed:
1-2 days
Services:
Bank Transfers - Online & Phone, Foreign Currency Accounts
Rating:
: 4.6/5.0
Reviews:
Visit OFX
OFX: Foreign Transfer HKD→SGD
From Amount (HKD)
HK$50,000
Fee:
0 for BER users (normally $15)
Exchange Rate:
0.1700

(2.19% from mid-rate)

To Amount (SGD)

S$

8,500
Total Cost:
2.19%
Difference:
Time:

Rate Fetched: Fri Jan 24 2020 00:16:35 GMT+0000 (UTC)

Transfer Speed:
1-2 days
Services:
Bank Transfers - Online & Phone, Foreign Currency Accounts
Rating:
: 4.8/5.0
Reviews:
DBS Bank: Foreign Transfer HKD→SGD
From Amount (HKD)
HK$50,000
Fee:
50
Exchange Rate:
0.1684

(3.11% from mid-rate)

To Amount (SGD)

S$

8,411.58
Total Cost:
3.2%
Difference:
Time:
1:07 Local
Transfer Speed:
2-3 days
Services:
Online, Branch, Bank Transfers
Rating:

: /5.0
Reviews:
Foreign Transfer HKD→SGD
From Amount (HKD)
HK$50,000
Fee:
55
Exchange Rate:
0.1671

(3.86% from mid-rate)

To Amount (SGD)

S$

8,322
Total Cost:
4.23%
Difference:
Transfer Speed:
2-3 days
Services:
Online, Branch, Bank Transfers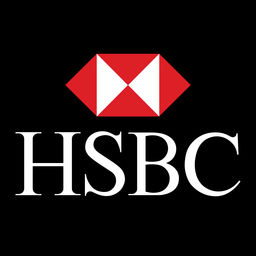 HSBC: Foreign Transfer HKD→SGD
From Amount (HKD)
HK$50,000
Fee:
HK$80 HKD

(Minimum fee)

Exchange Rate:
0.1662

(4.37% from mid-rate)

To Amount (SGD)

S$

8,296.7
Total Cost:
4.53%
Difference:
Time:
1:07 Local
Transfer Speed:
2-3 days
Services:
Online, Branch, Bank Transfers
Rating:

: /5.0
Reviews:
Citibank: Foreign Transfer HKD→SGD
From Amount (HKD)
HK$50,000
Fee:
12
Exchange Rate:
0.1652

(4.95% from mid-rate)

To Amount (SGD)

S$

8,258.02
Total Cost:
4.97%
Difference:
Time:
1:07 Local
Transfer Speed:
2-3 days
Services:
Online, Branch, Bank Transfers
Rating:

: /5.0
Reviews:
Singapore Dollar to United States Dollar - Historical Rates
Singapore Dollar to Euro - Historical Rates
Singapore Dollar to British Pound Sterling - 10 Year History
Singapore Dollar to Australian Dollar - Historical Rates