This is a foreign exchange guide to South Africa, the South African Rand currency plus sending ZAR transfers and travel tips.
In this South Africa currency guide we take a look at :
---
South African Rand (ZAR) general currency information
---
What is the South African Rand currency code and symbol?
The three letter currency code for the South African Rand is ZAR and the symbol is R.
---
Which countries use the South African Rand?
It is the domestic currency in South Africa.
Trading in South Africa's rand contributes to 1% of daily foreign exchange market volume. Like a dollar currency, the rand is subdivided into 100 cents. The word rand comes from Witwatersrand – that being the name of the ridge upon which Johannesburg is built.
The rand has traditionally been considered a 'commodities currency' due to South Africa being a resource-rich nation who export a great deal of gold, platinum, coal and oil, among other commodities. However, in a study by the Bank for International Settlements in 2016, researchers concluded that of eleven currencies studied, the rand could be predicted the least by changes in commodities prices.
As an emerging market currency, the rand is considered riskier than currencies from major developed nations, which means that its value will fall against those currencies (especially JPY, USD, CHF, GBP and EUR) during periods of economic uncertainty or when global geopolitical risk is elevated, or during bouts of high market volatility.
Historically, the rand's lowest valuation against the US dollar came in January 2016 when USD/ZAR reached 16.84. It's all-time high occurred in June 1973 when USD/ZAR stood at just 0.67. More recently, since 2008, the rand was strongest in May 2011 when USD/ZAR fell to 6.54.
---
South African Rand (ZAR) in the markets
2018 was a grim year for the rand: it lost 14 percent of its value against the US dollar and lost 10 percent against the euro.
Stability returned in the first 5 months of 2019, with no change against the dollar and a 2 percent gain versus the euro.
Talk in May was all about the election, which was again won by the ANC party, led by Cyril Ramaphosa. This spurred a relief rally in the rand, but a serious fall in support for the ANC since 2014 suggests Ramaphosa will struggle implementing much-needed economic reforms.
With the election out of the way, analysts at Deutsche Bank are expecting the rand to weaken throughout the rest of the year.
"We think [rand] optimism will prove short-lived as the market quickly refocuses on deteriorating fundamentals," Deutsche said.
The interactive chart below shows the HKD to ZAR exchange rate and trend for the previous 3 months:
HKD/ZAR at

1.8511

is

trading 0.7% below

the 90-day average

1.8643

with a range

1.7973

to

1.9272

. There are

no current rate alerts
.
24-Jan-2020
16:NY
21:LON
08:SYD+1d
Travel, Currency and Money saving tips for South Africa
South Africa is one of the continent's best safari destinations, offering the Big Five (lion, leopard, buffalo, elephant and rhino) and more in accessible parks and reserves. You can drive right into the epic wilderness at Kruger, Kgalagadi and other parks, or join khaki-clad rangers on guided drives and walks. But it's not all about big-game sightings – wildlife watching here also teaches you to enjoy the little things.
South Africa's landscapes are stunning, from the burning Karoo and Kalahari semideserts to the misty heights of the Drakensberg range and the massive Blyde River Canyon. Even in urban Cape Town, you need only look up to see the beautiful fynbos (indigenous flora) climbing the slopes of Table Mountain, while nearby, two of the world's most dramatic coastal roads lead to Cape Point and Hermanus.
Coast of South Africa.
What currency is used in South Africa?
The local currency is the South African Rand. The Rand to the USD fluctuates regularly, sometimes extremely, depending on when you travel, you should check the rates both when you price and when you book. Many places will take all the usual credit cards, but again, some may not, plan according to your trip. If you're in a big city like Joburg (what the locals call Johannesburg) it's not a problem; if you're staying in a rural area, plan for extra cash.
You will often be charged a foreign transaction fee of about 3 percent by your bank, whether you get cash out or use a credit card. This can be expensive, so make sure you budget for it. If you want your debit/credit cards to work in South Africa, or any foreign country, call your bank before you leave so your bank does not freeze your account thinking it may be fraud.
There are limits on the amount of currency you can bring into South Africa. For cash in South African Rand (ZAR), the limit is 25,000ZAR. For combinations of cash in other currencies, the limit is US$10,000 (or equivalent). There is a high incidence of credit card fraud and fraud involving ATMs. Make sure your PIN is not seen by others when withdrawing money from an ATM. Refuse offers of help from bystanders. don't change large sums of money in busy public areas.
South Africa is considered to have the best Safari locations in Africa.
How to travel in South Africa?
Public transport in South Africa, particularly the bus system, is not ideal and neither is the public train system in South Africa unless it is the luxury passenger trains that have an itinerary all of their own. Public trains and busses are not recommended in most areas. In Johannesburg, the relatively new Gauteng Rail System, is a good option, make sure your hotel has a train station near enough and you may be able to take the train from the airport.
A convenient alternative to standard bus lines, the Baz Bus caters almost exclusively to backpackers and travellers. It offers hop-on, hop-off fares and door-to-door services between Cape Town and Jo'burg via the Garden Route, Port Elizabeth, Mthatha, Durban and the Northern Drakensberg. Baz Bus drops off and picks up at hostels, and it has transfer arrangements with those off its route in areas such as the Wild Coast. You can book directly with Baz Bus online, by email, phone or SMS, or at hostels.
There are a number of budget airlines connecting all the major South African cities. It rarely works out cheaper to fly with the main carrier, South African Airways (SAA). Domestic fares are generally affordable but it depends on the route. A budget flight from Jo'burg to Cape Town, a popular route served by numerous airlines, costs around R1000, while Cape Town to East London, a less competitive route, might cost double that.
Travel tips for South Africa.
South Africa is cold at night in June and July. To make sure you're warm, take flannel pajamas and socks for sleeping. Most hotels, even the expensive international ones, do not have central heat (just a window unit), single pane glass, and poor insulation.
Immigration rules require parents travelling with children (under 18) to show the child's full unabridged birth certificate (or a certified copy). The full unabridged birth certificate should list the child's details and both parents' details. The abridged (short) birth certificate which only lists the child's particulars won't be accepted.
South Africa is known for its epic landscapes.
You can drink the water. In general, the water quality is very good. From time to time, tourists have been known to suffer from a tummy ache or two. You may want to order bottled water to drink, but you needn't be hyper vigilant. You can certainly use ice made from tap water, and eat fresh fruits and vegetables that have been washed with tap water.
f you've been to the Caribbean or Southeast Asia, you are aware of how the concept of time can shift. This laid-back, slow pace is also found in South Africa. You might find yourself anxiously tapping your feet for that waiter to come by or hotel clerk to check you in, even in big cities like Johannesburg and Cape Town.
Travel money for South Africa
Save money and time by Ordering your South African Rand online from Travelex, you get better rates and can pick up the ZAR cash locally or even on travel day at the airport.
Another popular option is to use a Pre-paid Travel Card. Your Debit/Credit Card provider will charge you 2% from market mid-rate, but your bank may also charge an extra 3% as an "Overseas Transaction Charge" plus "Overseas ATM" fees for withdrawing cash.
For card purchases if offered a choice of currencies always select to Pay in South African Rand otherwise you may get much worst exchange rates.
South Africa Trip Checklist
Compare ZAR travel cash rates - probably why you are here!
Search Hotel deals - Save on your accomodation in South Africa
Lonely Planet - world's best travel guide (coupon and deals)
---
Sending money to South Africa
When searching around for information on how to get a good exchange rate when sending money to South Africa you need to start with finding out the latest South African Rand foreign-transfer exchange rate.
Then compare your bank's exchange rates to several licensed FX providers exchange rate and fees to see how much you can save (we make that calculation easy here).
Where in South Africa is popular for expats buying property?
Cape Town. Despite the strength of the rand (it has made sizeable gains against the dollar and the pound since the start of 2016), foreign buyers - notably those from Germany, Sweden and the UK - are increasingly active.
---
Get a better deal for foreign transfers to South Africa
When sending money to South Africa it's important to compare your bank's rates & fees with those we have negotiated with our partner money transfer providers. To get a better deal you should follow these 4 simple steps :
Open an account with a BER reviewed FX provider (id docs may be required)
You specify the local or South African Rand amount you want to transfer
Make a local currency domestic transfer for the requested amount to the provider's bank account in your country
Once your funds are received by the provider the converted ZAR amount will be transfered to the recipient account you specify in South Africa.
Use our Send to ZAR calculator to compare the exchange rates of FX specialist providers rates versus your bank's standard rates you can hopefully save around 5% and maybe more - end result is more South African Rand deposited into the recipient bank account and less margins and fees kept by the banks!
HKD to ZAR
International Money

Transfers
Foreign Transfer Providers
Receive ZAR(R)

Exchange

Rate
Fee HKD
Total Cost

Deal

Links

R

92,060
1.8412
0
0.5%

R

90,480
1.8096
0 for BER users (normally $15)
2.21%

R

89,530
1.7924
50
3.24%

Banks - Average Rate

R

88,567
1.7730
55
4.28%

R

88,298
1.7688
HK$80
4.57%

Citibank

International

Money Transfers

R

87,874
1.7579
12
5.03%

Your amount above the WorldRemit HKD2000 maximum
Visit WorldFirst
WorldFirst: Foreign Transfer HKD→ZAR
From Amount (HKD)
HK$50,000
Fee:
Exchange Rate:
1.8412

(0.5% from mid-rate)

To Amount (ZAR)

R

92,060
Total Cost:
0.5%
Time:
1:07 Local
Transfer Speed:
1-2 days
Services:
Bank Transfers - Online & Phone, Foreign Currency Accounts
Rating:
: 4.6/5.0
Reviews:
Visit OFX
OFX: Foreign Transfer HKD→ZAR
From Amount (HKD)
HK$50,000
Fee:
0 for BER users (normally $15)
Exchange Rate:
1.8096

(2.21% from mid-rate)

To Amount (ZAR)

R

90,480
Total Cost:
2.21%
Difference:
Time:

Rate Fetched: Fri Jan 24 2020 00:16:44 GMT+0000 (UTC)

Transfer Speed:
1-2 days
Services:
Bank Transfers - Online & Phone, Foreign Currency Accounts
Rating:
: 4.8/5.0
Reviews:
DBS Bank: Foreign Transfer HKD→ZAR
From Amount (HKD)
HK$50,000
Fee:
50
Exchange Rate:
1.7924

(3.14% from mid-rate)

To Amount (ZAR)

R

89,530
Total Cost:
3.24%
Difference:
Time:
1:07 Local
Transfer Speed:
2-3 days
Services:
Online, Branch, Bank Transfers
Rating:

: /5.0
Reviews:
Foreign Transfer HKD→ZAR
From Amount (HKD)
HK$50,000
Fee:
55
Exchange Rate:
1.7779

(3.92% from mid-rate)

To Amount (ZAR)

R

88,567
Total Cost:
4.28%
Difference:
Transfer Speed:
2-3 days
Services:
Online, Branch, Bank Transfers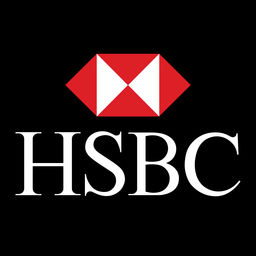 HSBC: Foreign Transfer HKD→ZAR
From Amount (HKD)
HK$50,000
Fee:
HK$80 HKD

(Minimum fee)

Exchange Rate:
1.7688

(4.42% from mid-rate)

To Amount (ZAR)

R

88,298
Total Cost:
4.57%
Difference:
Time:
1:07 Local
Transfer Speed:
2-3 days
Services:
Online, Branch, Bank Transfers
Rating:

: /5.0
Reviews:
Citibank: Foreign Transfer HKD→ZAR
From Amount (HKD)
HK$50,000
Fee:
12
Exchange Rate:
1.7579

(5% from mid-rate)

To Amount (ZAR)

R

87,874
Total Cost:
5.03%
Difference:
Time:
1:07 Local
Transfer Speed:
2-3 days
Services:
Online, Branch, Bank Transfers
Rating:

: /5.0
Reviews:
Visit WorldRemit
WorldRemit: Foreign Transfer HKD→ZAR
From Amount (HKD)
HK$50,000
Fee:
Transfer Speed:
1 day
Services:
Bank Transfers & Cash Pickup - Online only
Rating:
: 4.5/5.0
Reviews:
South African Rand to United States Dollar - Historical Rates
South African Rand to Euro - Historical Rates
South African Rand to British Pound Sterling - 10 Year History
South African Rand to Australian Dollar - Historical Rates