This is a foreign exchange guide to the South Georgia And South Sandwich Islands, the British Pound Sterling currency plus sending GBP transfers and travel tips.
---
In this the South Georgia And South Sandwich Islands currency guide we take a look at :
---
British Pound Sterling (GBP) general currency information
---
What is the British Pound Sterling currency code and symbol?
The three letter currency code for the British Pound Sterling is GBP and the symbol is £.
---
Which countries use the British Pound Sterling?
It is the domestic currency in United Kingdom, Guernsey, Isle of Man, Jersey and South Georgia And South Sandwich Islands.
The British pound (ISO: GBP) is one base unit of sterling – that being the name of Britain's currency – and is subdivided into 100 pence.
Contributing to around 13% of all foreign exchange deals, the pound, or sterling, is the world's fourth most traded currency.
Reputedly, sterling is 1200 years old. It is said that Anglo-Saxon traders used silver pennies in the eighth century called 'sterlings', 240 of which would equal one pound in weight.
Due to its membership of the European Union, Britain could have adopted the euro as its currency upon its introduction in 1999, however the British government opted against this because it wanted to retain monetary policy independence and because it perceived euro adoption as offering only small economic benefits.
In recent years, the most significant event to affect sterling's valuation was the UK's vote to leave the European Union on June 24th 2016 – a day on which the exchange rate for GBP/USD fell by as much as 11%.
In the past two decades, the pound's highest valuation against the dollar occurred in November 2007 when GBP/USD reached 2.1161. Its lowest value came in October 2016, three-and-a-half months after the historic 'Brexit' vote, when GBP/USD reached 1.1905.
---
British Pound Sterling (GBP) in the markets
In the post UK election euphoria the pound rose to over 1.33 USD and 1.20 EUR but has since dropped back over the uncertainty of what sort of trade deal the UK can realistically negotiate with Europe over the next 11 months.
GBP has given up all of those election result gains as Mr Johnson pledged to outlaw any extension to the UK's post-Brexit transition period at the end of next year. It appears the Brexit volatility in the pound is set to continue for the foreseable future.
For GBP forecasts and predictions read our British Pound Forecasts summary.
For more details read the full article British Pound Sterling Forecasts.
The interactive chart below shows the HKD to GBP exchange rate and trend for the previous 3 months:
HKD/GBP at

0.098372

is

trading near

the 90-day average

0.098562

with a range

0.096085

to

0.1011

. There are

no current rate alerts
.
24-Jan-2020
16:NY
21:LON
08:SYD+1d
Travel, Currency and Money saving tips for the South Georgia And South Sandwich Islands
South Georgia is one of the most visited locations in Antarctica. It is spectacularly picturesque and is frequently described as being "The Alps in the mid-ocean". Over half the island is permanently glaciated, wildlife is abundant, approach by sea is usually straightforward and it is steeped in the history of Antarctic exploration and the stories and relics of Antarctic whalers and sealers.
The South Sandwich Islands on the other hand are isolated and are not often visited other than by survey ships on scientific excursions. The prevailing weather conditions usually make the approach difficult, they rise very steeply out of the sea and are subject to active volcanism. The only access to South Georgia or the South Sandwich Islands is by sea, there are no flights.There is a small gift shop at Grytviken which will accept Falkland pounds, British pounds, American dollars and Euros. Water is sold by the tonne. Most large ships visiting the islands will sell basic supplies (razors, shampoo, hats, snacks), but otherwise it is unlikely you will have any use for whatever money you bring with you. As a British territory with such a small population and being as remote as it is, English is spoken by everyone. Grytviken is the one place on South Georgia still occupied today by the scientists and crew of the British Antarctic Survey. The name Grytviken means 'Pot Cove' after the sealers trypots, used for recovering the blubber from seals which were found there. It is the best harbour on the island, being a bay within a bay.
Travel money for the South Georgia And South Sandwich Islands
Save money and time by Ordering your British Pound Sterling online from Travelex, you get better rates and can pick up the GBP cash locally or even on travel day at the airport.
Another popular option is to use a Pre-paid Travel Card. Your Debit/Credit Card provider will charge you 2% from market mid-rate, but your bank may also charge an extra 3% as an "Overseas Transaction Charge" plus "Overseas ATM" fees for withdrawing cash.
For card purchases if offered a choice of currencies always select to Pay in British Pound Sterling otherwise you may get much worst exchange rates.
the South Georgia And South Sandwich Islands Trip Checklist
Compare GBP travel cash rates - probably why you are here!
Lonely Planet - world's best travel guide (coupon and deals)
---
Sending money to the South Georgia And South Sandwich Islands
When searching around for information on how to get a good exchange rate when sending money to the South Georgia And South Sandwich Islands you need to start with finding out the latest British Pound Sterling foreign-transfer exchange rate.
Then compare your bank's exchange rates to several licensed FX providers exchange rate and fees to see how much you can save (we make that calculation easy here).
---
Get a better deal for foreign transfers to the South Georgia And South Sandwich Islands
When sending money to the South Georgia And South Sandwich Islands it's important to compare your bank's rates & fees with those we have negotiated with our partner money transfer providers. To get a better deal you should follow these 4 simple steps :
Open an account with a BER reviewed FX provider (id docs may be required)
You specify the local or British Pound Sterling amount you want to transfer
Make a local currency domestic transfer for the requested amount to the provider's bank account in your country
Once your funds are received by the provider the converted GBP amount will be transfered to the recipient account you specify in the South Georgia And South Sandwich Islands.
Use our Send to GBP calculator to compare the exchange rates of FX specialist providers rates versus your bank's standard rates you can hopefully save around 5% and maybe more - end result is more British Pound Sterling deposited into the recipient bank account and less margins and fees kept by the banks!
HKD to GBP
International Money

Transfers
Foreign Transfer Providers
Receive GBP(£)

Exchange

Rate
Fee HKD
Total Cost

Deal

Links

£

4,880
0.0976
0
0.5%

£

4,797.05
0.095941
0 for BER users (normally $15)
2.19%

£

4,746.65
0.095028
50
3.22%

Banks - Average Rate

£

4,696
0.094003
55
4.26%

£

4,681.45
0.093779
HK$80
4.55%

Citibank

International

Money Transfers

£

4,658.98
0.093202
12
5.01%
Visit WorldFirst
WorldFirst: Foreign Transfer HKD→GBP
From Amount (HKD)
HK$50,000
Fee:
Exchange Rate:
0.097600

(0.5% from mid-rate)

To Amount (GBP)

£

4,880
Total Cost:
0.5%
Time:
1:06 Local
Transfer Speed:
1-2 days
Services:
Bank Transfers - Online & Phone, Foreign Currency Accounts
Rating:
: 4.6/5.0
Reviews:
Visit OFX
OFX: Foreign Transfer HKD→GBP
From Amount (HKD)
HK$50,000
Fee:
0 for BER users (normally $15)
Exchange Rate:
0.095941

(2.19% from mid-rate)

To Amount (GBP)

£

4,797.05
Total Cost:
2.19%
Difference:
Time:

Rate Fetched: Fri Jan 24 2020 00:16:15 GMT+0000 (UTC)

Transfer Speed:
1-2 days
Services:
Bank Transfers - Online & Phone, Foreign Currency Accounts
Rating:
: 4.8/5.0
Reviews:
DBS Bank: Foreign Transfer HKD→GBP
From Amount (HKD)
HK$50,000
Fee:
50
Exchange Rate:
0.095028

(3.12% from mid-rate)

To Amount (GBP)

£

4,746.65
Total Cost:
3.22%
Difference:
Time:
1:06 Local
Transfer Speed:
2-3 days
Services:
Online, Branch, Bank Transfers
Rating:

: /5.0
Reviews:
Foreign Transfer HKD→GBP
From Amount (HKD)
HK$50,000
Fee:
55
Exchange Rate:
0.094259

(3.91% from mid-rate)

To Amount (GBP)

£

4,696
Total Cost:
4.26%
Difference:
Transfer Speed:
2-3 days
Services:
Online, Branch, Bank Transfers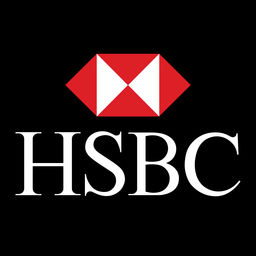 HSBC: Foreign Transfer HKD→GBP
From Amount (HKD)
HK$50,000
Fee:
HK$80 HKD

(Minimum fee)

Exchange Rate:
0.093779

(4.39% from mid-rate)

To Amount (GBP)

£

4,681.45
Total Cost:
4.55%
Difference:
Time:
1:06 Local
Transfer Speed:
2-3 days
Services:
Online, Branch, Bank Transfers
Rating:

: /5.0
Reviews:
Citibank: Foreign Transfer HKD→GBP
From Amount (HKD)
HK$50,000
Fee:
12
Exchange Rate:
0.093202

(4.98% from mid-rate)

To Amount (GBP)

£

4,658.98
Total Cost:
5.01%
Difference:
Time:
1:06 Local
Transfer Speed:
2-3 days
Services:
Online, Branch, Bank Transfers
Rating:

: /5.0
Reviews:
British Pound Sterling to United States Dollar - Historical Rates
British Pound Sterling to Euro - Historical Rates
British Pound Sterling to Australian Dollar - Historical Rates