This is a foreign exchange guide to Switzerland, the Swiss Franc currency plus sending CHF transfers and travel tips.
---
In this Switzerland currency guide we take a look at :
---
Swiss Franc (CHF) general currency information
---
What is the Swiss Franc currency code and symbol?
The three letter currency code for the Swiss Franc is CHF and the symbol is Fr.
---
Which countries use the Swiss Franc?
It is the domestic currency in Switzerland and Liechtenstein.
Contributing to roughly 5% of the foreign exchange market daily turnover, the Swiss franc (ISO: CHF) is the world's seventh most traded currency.
The Swiss franc is traditionally considered Europe's safe haven currency due to factors including Switzerland's traditional position as a politically neutral country, its reputation for stability, impressive financial system, historically low inflation and its ability to consistently run a trade surplus. For this reason, the franc is likely to increase in value during periods of economic uncertainty or when global geopolitical risk is elevated, or during bouts of high market volatility.
To prevent unwanted currency appreciation, between September 2011 and January 2015 the franc's value was pegged to the euro at a rate of Fr. 1.2. When Switzerland's central bank unexpectedly abandoned the peg in 2015 it caused significant market turmoil.
Since 1995, against the world's reserve currency, the US dollar, the Swiss franc's lowest valuation came in October 2000 when CHF/USD traded at just 0.5465. Its post-1995 high came in August 2011 at 1.4152.
---
Swiss Franc (CHF) in the markets
The Swiss National Bank continues to reaffirm its commitment to an ultra-loose monetary policy, which includes negative interest rates and a willingness to intervene in FX markets, as part of an effort to spark inflation in the economy.
The SNB will be unhappy, therefore, with the franc's strength in May.
Between April-23 and May-24 (the day of this report), the franc was the best performing G10 currency; it gained 2.2 percent against the euro, taking EUR/CHF back towards Fr1.12 and close to long-term lows (franc highs).
May's strength reflected worsening sentiment towards the global economy, driven by a significant escalation in US-China trade tensions. As a safe haven, the franc typically gains value during tough times and sinks when investors gain confidence.
The interactive chart below shows the HKD to CHF exchange rate and trend for the previous 3 months:
HKD/CHF at

0.1247

is

trading 1% below

the 90-day average

0.126

with a range

0.124

to

0.1278

. There are

no current rate alerts
.
23-Jan-2020
16:NY
21:LON
08:SYD+1d
Travel, Currency and Money saving tips for Switzerland
Switzerland is a well organized and safe country, however it is not cheap. Switzerland is one of the most beautiful places on earth – and beauty has a price! As one of the most expensive countries in Europe, Switzerland is often skipped over by budget travelers. Not only does Switzerland have great rural beauty but also the cities urban edge: capital Bern with its medieval old town and world-class modern art, Germanic Basel and its bold architecture, chic Geneva aside Europe's largest lake, party-loving Lausanne, tycoon magnet Zug and uber-cool Zürich with its riverside bars, reborn industrial west district and atypical street grit.
What currency should I use in Switzerland?
Businesses throughout Switzerland, including most hotels and some restaurants and souvenir shops, will accept payment in euros. Change will be given in Swiss francs at the rate of exchange calculated on the day.
ATMs,called Bancomats in banks and Postomats in post offices, are widespread and accessible 24 hours. They accept most international bank or credit cards and have multilingual instructions. Your bank or credit-card company will often charge a 1% to 2.5% fee, and there may also be a small charge at the ATM end. Credit cards are widely accepted at hotels, shops and restaurants. EuroCard/MasterCard and Visa are the most popular.
Tipping is not necessary, given that hotels, restaurants, bars and even some taxis are legally required to include a 15% service charge in bills.
Change money at banks, airports and nearly every train station until late into the evening. Banks tend to charge about 5% commission; some money-exchange bureaus don't charge commission at all.
Car rental can be pricey when you include the cost of fuel. Booking a rail pass helps you plan what you will be spending, and children travel for free. If you intend to travel by train, boat, bus or cable cars, a rail pass will help you save money. Take advantage of the rail pass extras. For example, the Swiss Travel Pass includes free entrance to hundreds of museums and allows free traveling on the most beautiful scenic routes, and some cable cars and cogwheel trains are free instead of discounted.
Even without a rail pass, traveling is free in some cases if you stay at certain hotels. Booking seats is not required for most trains, so you can save money by not doing so. Budget hotels are available, however top tourist towns are generally quite expensive.
Do I need a Visa for Switzerland?
Formalities are minimal when arriving in Switzerland by air, rail or road thanks to the Schengen Agreement, which allows passengers coming from the EU to enter without showing a passport. When arriving from a non-EU country, you'll need your passport or EU identity card – and visa if required – to clear customs. All non-EU travellers must carry a passport valid for at least three months beyond the planned departure date from Switzerland.
Switzerland has no explicit entry restrictions based on nationality or previous passport stamps, but citizens of some countries may require a visa. Visas are not required if you hold a passport from the UK, Ireland, the USA, Canada, Australia or New Zealand, whether visiting as a tourist or on business. Citizens of the EU, Norwegians and Icelanders may also enter Switzerland without a visa. A maximum 90-day stay in a 180-day period applies, but passports are rarely stamped.
Travel money for Switzerland
Save money and time by Ordering your Swiss Franc online from Travelex, you get better rates and can pick up the CHF cash locally or even on travel day at the airport.
Another popular option is to use a Pre-paid Travel Card. Your Debit/Credit Card provider will charge you 2% from market mid-rate, but your bank may also charge an extra 3% as an "Overseas Transaction Charge" plus "Overseas ATM" fees for withdrawing cash.
For card purchases if offered a choice of currencies always select to Pay in Swiss Franc otherwise you may get much worst exchange rates.
Switzerland Trip Checklist
Compare CHF travel cash rates - probably why you are here!
Search Hotel deals - Save on your accomodation in Switzerland
Lonely Planet - world's best travel guide (coupon and deals)
---
Sending money to Switzerland
When searching around for information on how to get a good exchange rate when sending money to Switzerland you need to start with finding out the latest Swiss Franc foreign-transfer exchange rate.
Then compare your bank's exchange rates to several licensed FX providers exchange rate and fees to see how much you can save (we make that calculation easy here).
What are the property purchase restrictions and fees for foreigners in Switzerland?
Switzerland's "Lex Koller Law" (The Swiss Federal Act on Acquisition of Real Estate by Persons Abroad) imposes tough restrictions on house purchases by foreigners not living in the country. The main exception is for holiday homes in some cantons - not including Zurich. Foreigners with residency permits can buy a main residence.
Notary, land register and title transfer fees vary between cantons, but typically are less than 1 percent of the sale price.
---
Get a better deal for foreign transfers to Switzerland
When sending money to Switzerland it's important to compare your bank's rates & fees with those we have negotiated with our partner money transfer providers. To get a better deal you should follow these 4 simple steps :
Open an account with a BER reviewed FX provider (id docs may be required)
You specify the local or Swiss Franc amount you want to transfer
Make a local currency domestic transfer for the requested amount to the provider's bank account in your country
Once your funds are received by the provider the converted CHF amount will be transfered to the recipient account you specify in Switzerland.
Use our Send to CHF calculator to compare the exchange rates of FX specialist providers rates versus your bank's standard rates you can hopefully save around 5% and maybe more - end result is more Swiss Franc deposited into the recipient bank account and less margins and fees kept by the banks!
HKD to CHF
International Money

Transfers
Foreign Transfer Providers
Receive CHF(Fr)

Exchange

Rate
Fee HKD
Total Cost

Deal

Links

Fr

6,195
0.1239
0
0.48%

Fr

6,090
0.1218
0 for BER users (normally $15)
2.17%

Fr

6,023.97
0.1206
50
3.23%

Banks - Average Rate

Fr

5,959
0.1193
55
4.27%

Fr

5,940.48
0.119
HK$80
4.57%

Citibank

International

Money Transfers

Fr

5,913.58
0.1183
12
5%

Your amount above the WorldRemit HKD2000 maximum
Visit WorldFirst
WorldFirst: Foreign Transfer HKD→CHF
From Amount (HKD)
HK$50,000
Fee:
Exchange Rate:
0.1239

(0.48% from mid-rate)

To Amount (CHF)

Fr

6,195
Total Cost:
0.48%
Time:
1:07 Local
Transfer Speed:
1-2 days
Services:
Bank Transfers - Online & Phone, Foreign Currency Accounts
Rating:
: 4.6/5.0
Reviews:
Visit OFX
OFX: Foreign Transfer HKD→CHF
From Amount (HKD)
HK$50,000
Fee:
0 for BER users (normally $15)
Exchange Rate:
0.1218

(2.17% from mid-rate)

To Amount (CHF)

Fr

6,090
Total Cost:
2.17%
Difference:
Time:

Rate Fetched: Thu Jan 23 2020 00:16:26 GMT+0000 (UTC)

Transfer Speed:
1-2 days
Services:
Bank Transfers - Online & Phone, Foreign Currency Accounts
Rating:
: 4.8/5.0
Reviews:
DBS Bank: Foreign Transfer HKD→CHF
From Amount (HKD)
HK$50,000
Fee:
50
Exchange Rate:
0.1206

(3.13% from mid-rate)

To Amount (CHF)

Fr

6,023.97
Total Cost:
3.23%
Difference:
Time:
1:07 Local
Transfer Speed:
2-3 days
Services:
Online, Branch, Bank Transfers
Rating:

: /5.0
Reviews:
Foreign Transfer HKD→CHF
From Amount (HKD)
HK$50,000
Fee:
55
Exchange Rate:
0.1196

(3.94% from mid-rate)

To Amount (CHF)

Fr

5,959
Total Cost:
4.27%
Difference:
Transfer Speed:
2-3 days
Services:
Online, Branch, Bank Transfers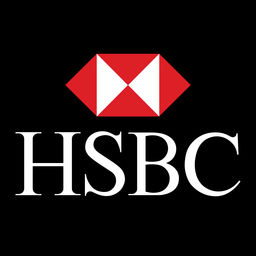 HSBC: Foreign Transfer HKD→CHF
From Amount (HKD)
HK$50,000
Fee:
HK$80 HKD

(Minimum fee)

Exchange Rate:
0.1190

(4.42% from mid-rate)

To Amount (CHF)

Fr

5,940.48
Total Cost:
4.57%
Difference:
Time:
1:07 Local
Transfer Speed:
2-3 days
Services:
Online, Branch, Bank Transfers
Rating:

: /5.0
Reviews:
Citibank: Foreign Transfer HKD→CHF
From Amount (HKD)
HK$50,000
Fee:
12
Exchange Rate:
0.1183

(4.98% from mid-rate)

To Amount (CHF)

Fr

5,913.58
Total Cost:
5%
Difference:
Time:
1:07 Local
Transfer Speed:
2-3 days
Services:
Online, Branch, Bank Transfers
Rating:

: /5.0
Reviews:
Visit WorldRemit
WorldRemit: Foreign Transfer HKD→CHF
From Amount (HKD)
HK$50,000
Fee:
Transfer Speed:
1 day
Services:
Bank Transfers & Cash Pickup - Online only
Rating:
: 4.5/5.0
Reviews:
Swiss Franc to United States Dollar - Historical Rates
Swiss Franc to Euro - Historical Rates
Swiss Franc to British Pound Sterling - 10 Year History
Swiss Franc to Australian Dollar - Historical Rates