This is a foreign exchange guide to Thailand, the Thai Baht currency plus THB transfers and travel tips.
---
In this Thailand currency guide we take a look at :
---
Thai Baht (THB) general currency information
---
What is the Thai Baht currency code and symbol?
The three letter currency code for the Thai Baht is THB and the symbol is ฿.
---
Which countries use the Thai Baht?
It is the domestic currency in Thailand.
The Thai baht is subdivided into 100 satang.
The baht is termed an 'exotic' currency, which means that there is far less participation in the market for baht than in the market for more established currencies, such as euros or U.S. dollars. For this reason, the price paid to change your money into or from baht (the price being equivalent to the market bid-ask spread) is far higher relative to the amount of money being changed than it would otherwise be.
Thailand's central bank manage the baht's value under a 'managed float' regime, which means that the bank will intervene at times in the foreign exchange market to reduce what it sees as excessive volatility in the currency and to maintain national competitiveness, i.e. the bank will at times weaken the currency to boost demand for Thailand's exports.
As an exotic currency, the baht is considered riskier than currencies from major developed nations, which means that its value will fall against the FX majors (especially JPY, USD, CHF, GBP and EUR) during periods of economic uncertainty or when global geopolitical risk is elevated, or during bouts of high market volatility.
Historically, the baht's lowest valuation against the US dollar came in January 1998 when USD/THB reached 55.50. It's all-time high occurred in July 1981 when USD/THB fell to just 20.36. Since 2005, USD/THB has traded between 28.56 and 42.19.
---
Thai Baht (THB) in the markets
The baht lost nearly 7 percent of its value against the dollar between April and August 10th (the date of this report) as USD/THB rose to 33.32, from 31.1.
Weakness in the baht was partly a contagion effect derived from chaos this year in other emerging market currencies, specifically the Turkish lira and Argentine peso, but was also the result of massive amounts of US protectionism, which threaten global trade.
Unlike other emerging market central banks, many of which were under great pressure to tighten monetary policy in the middle of the year (necessary to curb inflation and/or currency depreciation), the Bank of Thailand is expected to leave its benchmark interest rate unchanged at 1.5 percent throughout the rest of 2018. A senior official at the BoT said in July that the first rate hike in Thailand since 2011 might become a reality if second-quarter GDP growth (due on August 20th) matches or exceeds 4.5 percent. There is little pressure on the BoT as Thai inflation remains extremely low, at just 1.46 percent.
In August, Scotiabank was optimistic on the baht. The Canadian bank advised selling USD/THB on rallies as it believed in an eventual agreement between the US and China on trade, and said that trade-related baht weakness would be reversed.
The interactive chart below shows the USD to THB exchange rate for the previous 3 months with rate alerts for days when the exchange rate moved up or down significantly or for 30 day highs and lows.
---
USDTHB currency converter
---
Travel, Currency and Money saving tips for Thailand
In between the busy cities and scattered towns of Thailand is the rural heartland, which is a mix of rice paddies, tropical forests and villages living the farming lifestyle. In the north, the forests surround tall blue mountains scattered with shining waterfalls. In the south, scraggy limestone cliffs rise up from the cultivated landscape like ancient towers.
Travel tips for Thailand.
The official currency of Thailand is the Thai BAHT (pronounced - baaht). ATMs are everywhere and usually reliable, most Thai banks now charge a 200 baht fee per withdrawal when you use their ATMs with a foreign card.
Thailand is a very popular and safe place to travel to, but still always use common sense. Depending on the type of hotel, try not to leave credit cards, passports, and other valuables lying around your room when you are not there. Instead use the room safe, or the hotel main safe. If you want to store your cards there while out shopping (shopping is considered a national pastime) you could get a Travel Card before flying in to ease your mind.
Another good reason to get a Prepaid Travel Card is that credit card fraud exists in Thailand, as in any other country.  If you must pay by credit card, don't let your card out of your sight. Watch as its used, and double check the purchase amount and currency, before signing or entering your pin number.
Typical Thai beach scene
Be prepared to pay more than locals for many tourist attractions have two rates, where there can often be a rate for locals and a larger rate for tourists. Many tourists head to Thailand for its lovely beaches, just know that Thai beaches do not have lifeguards so try to stay in sight on other people, check all the signs, and avoid swimming on deserted beaches. Drink bottled water, its cold and cheap and since it can be hot all the time in Thailand have some on you at all times to avoid dehydration.
How do I travel in Thailand?
Taxis are available everywhere, just when getting in make sure the meter is set to THB 35 to avoid being made to pay extra.Getting around in Tuc-Tuc's is part of the experience but can get annoying as the driver may often try to take you to shops on the way. Just negotiate a fare before jumping in, don't pay until you arrive, and be prepared to jump out and take another one if they go to a shop and refuse to leave until you check it out or buy something.
Trains and buses to get around the country in Thailand can be an experience, but due to the travel times and budget, many recommend flying everywhere. Flights within Thailand are relatively cheap, and it may not be worth spending valuable vacation days traveling by bus or train. By way of example, the train from Chiang Mai to Bangkok is about 12 hours, and the train down to Phuket (close to Phuket, but then you have to take another bus) is another 8 hours, so it will take about 20 to 24 hours of travel time from Chiang Mai to Phuket. Or you can take a 2 hour direct flight on Thai Air Asia for less than $60.
Travel money for Thailand
Save money and time by Ordering your Thai Baht online from Travelex, you get better rates and can pick up the THB cash locally or even on travel day at the airport.
Another popular option is to use a Pre-paid Travel Card. Your Debit/Credit Card provider will charge you 2% from market mid-rate, but your bank may also charge an extra 3% as an "Overseas Transaction Charge" plus "Overseas ATM" fees for withdrawing cash.
For card purchases if offered a choice of currencies always select to Pay in Thai Baht otherwise you may get much worst exchange rates.
Compare Travel Money Exchange Rates
vs the Banks
USD

$1,000 → Spend Thai baht (THB)
Provider
Spend

Amount

USD

Exchange Rate
Cost
Reviews
Links to Offers

Travelex Online US

฿28,715

THB

Top Provider

28.7152
12.1%

HSBC

฿28,430

THB

฿285 less

28.43
12.97%

Banks - Average Rate

฿28,047

THB

฿668 less

28.2367
14.15%

Wells Fargo Bank

฿27,861

THB

฿854 less

28.43
14.71%

U.S. Bank

฿27,850

THB

฿865 less

27.85
14.75%
Travelex Online US: rate, rating & reviews
From amount:
$1,000 USD
To amount:
฿28,715

THB

Exchange Rate:
28.7152
Total Cost:
12.1% (against USD/THB mid-rate: 32.6680)
Fees:
$0
Timestamp:

Rate Fetched: Mon Oct 15 2018 08:15:03 GMT+0000 (UTC)

Rating:
: 4.3/5.0
Reviews:
HSBC: rate, rating & reviews
From amount:
$1,000 USD
To amount:
฿28,430

THB

Exchange Rate:
28.43
Total Cost:
12.97% (against USD/THB mid-rate: 32.6680)
Fees:
$0
Timestamp:
10:08 Local
Rating:

: /5.0
Reviews:
Banks - Average Rate
Banks - Average Rate :
From amount:
$1,000 USD
To amount:
฿28,047

THB

Exchange Rate:
28.58
Total Cost:
14.15% (against USD/THB mid-rate: 32.6680)
Fees:
$10
Wells Fargo Bank: rate, rating & reviews
From amount:
$1,000 USD
To amount:
฿27,861

THB

Exchange Rate:
28.43
Total Cost:
14.71% (against USD/THB mid-rate: 32.6680)
Fees:
Minimum 20 USD
Timestamp:
10:08 Local
Rating:

: /5.0
Reviews:
Visit
Wells Fargo Bank
U.S. Bank: rate, rating & reviews
From amount:
$1,000 USD
To amount:
฿27,850

THB

Exchange Rate:
27.85
Total Cost:
14.75% (against USD/THB mid-rate: 32.6680)
Fees:
$0
Timestamp:
10:08 Local
Rating:

: /5.0
Reviews:
Visit
U.S. Bank
Sending a LARGER foreign transfer? Request a free multiple-vendor quote:
Get Quotes
Thailand Trip Checklist
Compare THB travel cash rates - probably why you are here!
Search Hotel deals - Save on your accomodation in Thailand
Lonely Planet - world's best travel guide (coupon and deals)
---
Sending money to Thailand
When searching around for information on how to get a good exchange rate when sending money to Thailand you need to start with finding out the latest Thai Baht foreign-transfer exchange rate.
Then compare your bank's exchange rates to several licensed FX providers exchange rate and fees to see how much you can save (we make that calculation easy here).
---
Get a better deal for foreign transfers to Thailand
When sending money to Thailand it's important to compare your bank's rates & fees with those we have negotiated with our partner money transfer providers. To get a better deal you should follow these 4 simple steps :
Open an account with a BER reviewed FX provider (id docs may be required)
You specify the local or Thai Baht amount you want to transfer
Make a local currency domestic transfer for the requested amount to the provider's bank account in your country
Once your funds are received by the provider the converted THB amount will be transfered to the recipient account you specify in Thailand.
Use our Send to THB calculator to compare the exchange rates of FX specialist providers rates versus your bank's standard rates you can hopefully save around 5% and maybe more - end result is more Thai Baht deposited into the recipient bank account and less margins and fees kept by the banks!
Compare Foreign Transfers
vs the Banks
Send
USD

$10,000 → Receive THB
Provider
Receive

Amount

THB

Exchange Rate
Cost
Reviews
Links to Offers

OFX

฿322,800

THB

32.28
1.19%

Visit

Site

Wells Fargo Bank

฿316,130

THB

31.67
3.23%

HSBC

฿315,925

THB

31.64
3.29%

Banks - Average Rate

฿313,988.25

THB

31.5825
3.89%

Bank of America

฿311,949

THB

31.51
4.51%

U.S. Bank

฿311,949

THB

31.51
4.51%
OFX: rate, rating & reviews
From amount:
$10,000 USD
To amount:
฿322,800

THB

Exchange Rate:
32.28
Total Cost:
1.19% (against USD/THB mid-rate: 32.6680)
Timestamp:

Rate Fetched: Mon Oct 15 2018 08:03:49 GMT+0000 (UTC)

Rating:
: 4.8/5.0
Reviews:
Visit
OFX
Wells Fargo Bank: rate, rating & reviews
From amount:
$10,000 USD
To amount:
฿316,130

THB

Exchange Rate:
31.67
Total Cost:
3.23% (against USD/THB mid-rate: 32.6680)
Difference:

฿6,670 THB less than using

OFX

Timestamp:
10:08 Local
Rating:

: /5.0
Reviews:
Visit
Wells Fargo Bank
HSBC: rate, rating & reviews
From amount:
$10,000 USD
To amount:
฿315,925

THB

Exchange Rate:
31.64
Total Cost:
3.29% (against USD/THB mid-rate: 32.6680)
Difference:

฿6,875 THB less than using

OFX

Timestamp:
10:08 Local
Rating:

: /5.0
Reviews:
Visit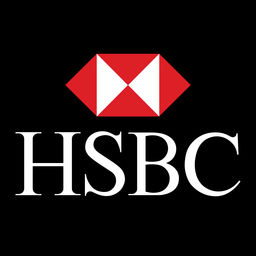 HSBC
Banks - Average Rate
Banks - Average Rate :
From amount:
$10,000 USD
To amount:
฿313,988.25

THB

Exchange Rate:
31.44
Total Cost:
3.89% (against USD/THB mid-rate: 32.6680)
Difference:

฿8,812 THB less than using

OFX
Bank of America: rate, rating & reviews
From amount:
$10,000 USD
To amount:
฿311,949

THB

Exchange Rate:
31.51
Total Cost:
4.51% (against USD/THB mid-rate: 32.6680)
Difference:

฿10,851 THB less than using

OFX

Timestamp:
10:08 Local
Rating:

: /5.0
Reviews:
Visit
Bank of America
U.S. Bank: rate, rating & reviews
From amount:
$10,000 USD
To amount:
฿311,949

THB

Exchange Rate:
31.51
Total Cost:
4.51% (against USD/THB mid-rate: 32.6680)
Difference:

฿10,851 THB less than using

OFX

Timestamp:
10:08 Local
Rating:

: /5.0
Reviews:
Visit
U.S. Bank
Sending a LARGER foreign transfer? Request a free multiple-vendor quote:
Get Quotes
---
---
THB/USD - Thai Baht to United States Dollar - 10 Year History
| Date | Exchange Rate | Period |
| --- | --- | --- |
| 07 Oct 2018 | 0.0305 | 1 Week |
| 14 Sep 2018 | 0.0306 | 1 Month |
| 17 Apr 2018 | 0.0321 | 6 Months |
| 14 Oct 2017 | 0.0302 | 1 Year |
| 14 Oct 2016 | 0.0283 | 2 Years |
| 15 Oct 2013 | 0.0320 | 5 Years |
| 16 Oct 2008 | 0.0292 | 10 Years |
THB/EUR - Thai Baht to Euro - 10 Year History
| Date | Exchange Rate | Period |
| --- | --- | --- |
| 07 Oct 2018 | 0.0264 | 1 Week |
| 14 Sep 2018 | 0.0263 | 1 Month |
| 17 Apr 2018 | 0.0259 | 6 Months |
| 14 Oct 2017 | 0.0256 | 1 Year |
| 14 Oct 2016 | 0.0258 | 2 Years |
| 15 Oct 2013 | 0.0236 | 5 Years |
| 16 Oct 2008 | 0.0217 | 10 Years |
THB/GBP - Thai Baht to British Pound Sterling - 10 Year History
| Date | Exchange Rate | Period |
| --- | --- | --- |
| 07 Oct 2018 | 0.0232 | 1 Week |
| 14 Sep 2018 | 0.0234 | 1 Month |
| 17 Apr 2018 | 0.0224 | 6 Months |
| 14 Oct 2017 | 0.0228 | 1 Year |
| 14 Oct 2016 | 0.0232 | 2 Years |
| 15 Oct 2013 | 0.0200 | 5 Years |
| 16 Oct 2008 | 0.0169 | 10 Years |
THB/JPY - Thai Baht to Japanese Yen - 10 Year History
| Date | Exchange Rate | Period |
| --- | --- | --- |
| 07 Oct 2018 | 3.4636 | 1 Week |
| 14 Sep 2018 | 3.4314 | 1 Month |
| 17 Apr 2018 | 3.4303 | 6 Months |
| 14 Oct 2017 | 3.3822 | 1 Year |
| 14 Oct 2016 | 2.9430 | 2 Years |
| 15 Oct 2013 | 3.1438 | 5 Years |
| 16 Oct 2008 | 2.9443 | 10 Years |
THB/AUD - Thai Baht to Australian Dollar - 10 Year History
| Date | Exchange Rate | Period |
| --- | --- | --- |
| 07 Oct 2018 | 0.0432 | 1 Week |
| 14 Sep 2018 | 0.0428 | 1 Month |
| 17 Apr 2018 | 0.0413 | 6 Months |
| 14 Oct 2017 | 0.0383 | 1 Year |
| 14 Oct 2016 | 0.0371 | 2 Years |
| 15 Oct 2013 | 0.0336 | 5 Years |
| 16 Oct 2008 | 0.0432 | 10 Years |
THB/CAD - Thai Baht to Canadian Dollar - 10 Year History
| Date | Exchange Rate | Period |
| --- | --- | --- |
| 07 Oct 2018 | 0.0394 | 1 Week |
| 14 Sep 2018 | 0.0399 | 1 Month |
| 17 Apr 2018 | 0.0403 | 6 Months |
| 14 Oct 2017 | 0.0377 | 1 Year |
| 14 Oct 2016 | 0.0372 | 2 Years |
| 15 Oct 2013 | 0.0331 | 5 Years |
| 16 Oct 2008 | 0.0348 | 10 Years |