This is a foreign exchange guide to Turkey, the Turkish Lira currency plus sending TRY transfers and travel tips.
---
In this Turkey currency guide we take a look at :
---
Turkish Lira (TRY) general currency information
---
What is the Turkish Lira currency code and symbol?
The three letter currency code for the Turkish Lira is TRY and the symbol is ₺.
---
Which countries use the Turkish Lira?
It is the domestic currency in Turkey.
The lira is subdivided into 100 kuruş.
Global interest in the lira has picked up considerably since the turn of the millennium. By 2016, the lira was the 16th most traded currency in the world. It had been 30th most traded in 2001.
Precious metals remain an important cog in Turkey's economy. "Turkey is home to the entire gold value chain from mining and refining, to jewellery design and investment," says the World Gold Council, and this therefore links short and medium-term changes in the lira's value to the broader commodities cycle.
Short-term changes in the lira are also driven by risk sentiment. As a riskier, emerging market currency, the lira will fall in value against the major currencies of the world (especially JPY, USD, CHF, GBP and EUR) during periods of economic uncertainty or when geopolitical risk is elevated.
It is fair to say about the lira's long-term value that it is stuck in perpetual decline.
Ravaged by above-100% inflation, the lira lost 97% of its value against the dollar between the mid-1990s and early 2000s. In 2003, with a single dollar buying 1.5 million lira, the Turkish government decided to redenominate, and this took place in January 2005, striking six zeros from the lira.
Post-redenomination, the historic downtrend in the lira persists, barring some stability between 2005 and 2008.
Between January 2008 and January 2017, the lira lost 71% of its updated value as TRY/USD fell from its post-redenomination high of 0.8772 (USD/TRY 1.14) to its post-redenomination low of 0.2538 (USD/TRY 3.94).
---
Turkish Lira (TRY) in the markets
In the second half of April, the lira slipped to its weakest level in 6 months against the dollar, at ₺5.83. It was 11.5 percent lower than its strongest level from January, but was 21.5 percent higher than its 2018 low (2018 was a crisis year for the lira).
In April, Turkey described a reform package aimed at lifting the economy out of recession. The package included billions injected into banks, reduced tax exemptions, lower corporate tax rates and a crackdown on the shadow economy; however, ratings agencies did not see many positives in the plans due to inadequate details.
TradingEconomics.com sees the lira quoted 5 percent weaker against the dollar in April 2020, at ₺6.14.
The interactive chart below shows the USD to TRY exchange rate and trend for the previous 3 months:
USD/TRY at

5.936

is

trading 1.8% above

the 90-day average

5.8287

with a range

5.6968

to

5.9745

. There are

no current rate alerts
.
23-Jan-2020
16:NY
21:LON
08:SYD+1d
Travel, Currency and Money saving tips for Turkey
From the ancient port city of Ephesus (Efes) to the soaring Byzantine dome of Aya Sofya, Turkey has more than its fair share of world-famous ruins and monuments. A succession of historical figures and empires – including the Romans, Byzantines and Ottomans – have all left their mark on this former stopover along the Silk Road. Experiencing their legacy takes you from the closeted quarters of the sultan and his harem in İstanbul's sprawling Topkapı Palace to the romantic and mysterious Lycian ruins on Mediterranean beaches.
The capital of Istanbul.
What currency to use in Turkey?
In Turkey cash machines that dispense Lira are everywhere, usually with around a 2% conversion, and probably a $5 transaction fee from your bank per transaction. The Euro is accepted in some places, and the American dollar almost nowhere. Turkey businesses have a bit of a 'get a little more if you can' attitude so check your bills and if you would prefer not using your credit card perhaps purchase a Prepaid Travel Card before leaving. The Turkish haggle so if you are a stern haggler you can get items up %40 of the price initially quoted.
Your home-bank account will be debited for the amount you withdraw from a Turkish ATM (plus a service charge, of course). Because bank card fraud is a big problem in Turkey, there is a chance that your home bank may limit or deny use of your ATM/cash/debit card in Turkey so let your bank know in advanced you are going there.
Cappadocia's otherworldly 'fairy chimney' rock formations.
How to get around in Turkey?
Turkey is well connected by air throughout the country, although many flights go via the hubs of İstanbul or Ankara. Domestic flights are a good option in such a large country, and competition between the following keeps tickets affordable.
Turkey's intercity bus system is as good as any you'll find, with modern, comfortable coaches crossing the country at all hours and for very reasonable prices. On the journey, you'll be treated to hot drinks and snacks, plus liberal sprinklings of the Turks' beloved kolonya (lemon cologne).
Public buses are a good and economical way to travel between cities in Turkey, but they are not as comfortable as intercity trains in Europe. The buses are generally 20-30 passengers and serve both as regional transportation and city buses which means people get on and off, paying for driver for the distance they travel.  You can purchase a guaranteed seat, but when you board you may find it full.  Just get the driver to ensure you get a seat.
Bus fares are subject to fierce competition between companies, and bargains such as student discounts may be offered. Prices reflect what the market will bear, so the fare from a big city to a village is likely to be different to the fare in the opposite direction. Unmarried men and women are not supposed to sit together, but the bus companies rarely enforce this in the case of foreigners. You may be asked if you are married, without having to produce any proof of your wedlock, or both travellers may find their tickets marked with bay (man).
Most Turkish cities and towns have a bus station, called the otogar, garaj or terminal, generally located on the outskirts. Besides intercity buses, otogars often handle dolmuşes (minibuses that follow prescribed routes) to outlying districts or villages. Most have an emanetçi (left luggage) room, which you can use for a nominal fee.
The Hagia Sophia.
Don't believe taxi drivers at otogars who tell you there is no bus or dolmuş to your destination; they may be trying to trick you into taking their taxi. Check with the bus and dolmuş operators. Because most bus stations are some distance from the town or city centre, the bus companies often provide free servis (shuttle buses). These take you to the bus company's office or another central location, possibly with stops en route to drop off other passengers. Ask 'Servis var mı?' ('Is there a servis?'). Rare cities without such a service include Ankara and Konya.
Driving around Turkey gives you unparalleled freedom to explore the marvellous countryside and coastline, and to follow back roads to hidden villages and obscure ruins. Bear in mind that Turkey is a huge country and covering long distances by car will eat up your time and money. Consider planes, trains and buses for long journeys, and cars for localised travel. Public transport is a much easier and less stressful way of getting around the traffic-clogged cities.
Turkey has many ancient ruins.
Travel tips for Turkey.
Turkey's diverse landscapes, from Aegean olive groves to eastern steppe, provide a lyrical setting for its many great ruins. The country's most magical scenery is to be found in Asian Anatolia, where beautiful vistas are provided by the vertiginous Mediterranean coastline, Cappadocia's otherworldly 'fairy chimney' rock formations and wavy valleys, the alpine pastures of the Kaçkar Mountains, and golden beaches such as 18km-long Patara.
In the touristy areas and you look like a tourist you will be flocked by people trying to sell you all manner of things. If you do not want anything they offer it is fine to ignore them, they will eventually move onto the next tourist. Drink bottled water, its cold and cheap and since it can be hot all the time in Turkey have some on you at all times to avoid dehydration.
The best thing about sampling Turkey's delicious specialties – ranging from meze on a Mediterranean harbour to a pension breakfast featuring ingredients fresh from the kitchen garden – is that they take you to the heart of Turkish culture. For the sociable and family-orientated Turks, gathering together and eating well is a time-honoured ritual. So get stuck into olive oil–lathered Aegean vegetables, spicy Anatolian kebaps and dishes from Turkey's many other corners – and as you drink a tulip-shaped glass of çay and contemplate some baklava for dessert, remember that eating is deepening your understanding of Turkey.
Travel money for Turkey
Save money and time by Ordering your Turkish Lira online from Travelex, you get better rates and can pick up the TRY cash locally or even on travel day at the airport.
Another popular option is to use a Pre-paid Travel Card. Your Debit/Credit Card provider will charge you 2% from market mid-rate, but your bank may also charge an extra 3% as an "Overseas Transaction Charge" plus "Overseas ATM" fees for withdrawing cash.
For card purchases if offered a choice of currencies always select to Pay in Turkish Lira otherwise you may get much worst exchange rates.
Turkish lira Travel Money
Travel Money Providers
Amount TRY(₺)

Exchange

Rate
Fee USD
Total Cost

Deal

Links

Banks - Average Rate

Foreign Currency

₺

5,134.14

Compare

5.186
U$10
13.37%
Travel Money USD→TRY
From Amount (USD)
U$1,000
Fee:
U$10 USD

(1%)

Exchange Rate:
5.1860

(12.5% from mid-rate)

To Amount (TRY)

₺

5,134.14
Total Cost:
13.37%
Currency Services:
Branch
Delivery/Collect:
-
Turkey Trip Checklist
Compare TRY travel cash rates - probably why you are here!
Search Hotel deals - Save on your accomodation in Turkey
Lonely Planet - world's best travel guide (coupon and deals)
---
Sending money to Turkey
When searching around for information on how to get a good exchange rate when sending money to Turkey you need to start with finding out the latest Turkish Lira foreign-transfer exchange rate.
Then compare your bank's exchange rates to several licensed FX providers exchange rate and fees to see how much you can save (we make that calculation easy here).
What prime property does $US1m buy in Istanbul?
The area (㎡) of prime property that $US1million buys in Turkey's capital city Istanbul in Q1 2018 is 110㎡.
This is compared to equivalent areas for Hong Kong 22㎡, London 27㎡, Singapore 37㎡, Paris 45㎡, Shanghai 50㎡, Tokyo 70㎡, Berlin 74㎡, Mumbai 94㎡, Dubai 138㎡ and San Paulo 172㎡.
---
Get a better deal for foreign transfers to Turkey
When sending money to Turkey it's important to compare your bank's rates & fees with those we have negotiated with our partner money transfer providers. To get a better deal you should follow these 4 simple steps :
Open an account with a BER reviewed FX provider (id docs may be required)
You specify the local or Turkish Lira amount you want to transfer
Make a local currency domestic transfer for the requested amount to the provider's bank account in your country
Once your funds are received by the provider the converted TRY amount will be transfered to the recipient account you specify in Turkey.
Use our Send to TRY calculator to compare the exchange rates of FX specialist providers rates versus your bank's standard rates you can hopefully save around 5% and maybe more - end result is more Turkish Lira deposited into the recipient bank account and less margins and fees kept by the banks!
USD to TRY
International Money

Transfers
Foreign Transfer Providers
Receive TRY(₺)

Exchange

Rate
Fee USD
Total Cost

Deal

Links

₺

58,124
5.8124
0^
1.93%

₺

58,527

₺403 more

5.8527
0
1.25%

₺

56,859

₺1,265 less

5.6962
18
4.06%

₺

56,818

₺1,306 less

5.6903
U$15
4.13%

Banks - Average Rate

₺

56,471

₺1,653 less

5.6802
15
4.72%

Bank of America

International

Money Transfers

₺

56,104

₺2,020 less

5.6671
U$100
5.34%

U.S. Bank

International

Money Transfers

₺

56,104

₺2,020 less

5.6671
U$100
5.34%
Visit OFX
OFX: Foreign Transfer USD→TRY
From Amount (USD)
U$10,000
Fee:
0^ - No fees for BestExchangeRates users (normally $12 for smaller transfers)
Exchange Rate:
5.8124

(1.93% from mid-rate)

To Amount (TRY)

₺

58,124
Total Cost:
1.93%
Time:

Rate Fetched: Fri Jan 24 2020 06:04:26 GMT+0000 (UTC)

Transfer Speed:
1-2 days
Services:
Bank Transfers - Online & Phone, Foreign Currency Accounts
Rating:
: 4.8/5.0
Reviews:
Visit XE
Wells Fargo Bank: Foreign Transfer USD→TRY
From Amount (USD)
U$10,000
Fee:
18
Exchange Rate:
5.6962

(3.89% from mid-rate)

To Amount (TRY)

₺

56,859
Total Cost:
4.06%
Difference:

₺1,265 TRY less than using

OFX

Time:
6:04 Local
Transfer Speed:
2-3 days
Services:
Online, Branch, Bank Transfers
Rating:

: /5.0
Reviews: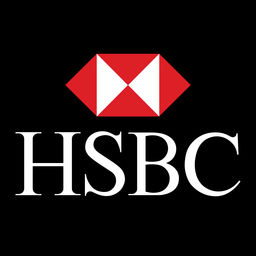 HSBC: Foreign Transfer USD→TRY
From Amount (USD)
U$10,000
Fee:
U$15 USD

(.15%)

Exchange Rate:
5.6903

(3.99% from mid-rate)

To Amount (TRY)

₺

56,818
Total Cost:
4.13%
Difference:

₺1,306 TRY less than using

OFX

Time:
6:04 Local
Transfer Speed:
2-3 days
Services:
Online, Branch, Bank Transfers
Rating:

: /5.0
Reviews:
Foreign Transfer USD→TRY
From Amount (USD)
U$10,000
Fee:
15
Exchange Rate:
5.6555

(4.58% from mid-rate)

To Amount (TRY)

₺

56,471
Total Cost:
4.72%
Difference:

₺1,653 TRY less than using

OFX

Transfer Speed:
2-3 days
Services:
Online, Branch, Bank Transfers
Bank of America: Foreign Transfer USD→TRY
From Amount (USD)
U$10,000
Fee:
U$100 USD

(1%)

Exchange Rate:
5.6671

(4.38% from mid-rate)

To Amount (TRY)

₺

56,104
Total Cost:
5.34%
Difference:

₺2,020 TRY less than using

OFX

Time:
6:04 Local
Transfer Speed:
2-3 days
Services:
Online, Branch, Bank Transfers
Rating:

: /5.0
Reviews:
U.S. Bank: Foreign Transfer USD→TRY
From Amount (USD)
U$10,000
Fee:
U$100 USD

(1%)

Exchange Rate:
5.6671

(4.38% from mid-rate)

To Amount (TRY)

₺

56,104
Total Cost:
5.34%
Difference:

₺2,020 TRY less than using

OFX

Time:
6:04 Local
Transfer Speed:
2-3 days
Services:
Online, Branch, Bank Transfers
Rating:

: /5.0
Reviews:
Turkish Lira to United States Dollar - Historical Rates
Turkish Lira to Euro - Historical Rates
Turkish Lira to British Pound Sterling - 10 Year History
Turkish Lira to Australian Dollar - Historical Rates