This is a foreign exchange guide to Turkey, the Turkish Lira currency plus TRY transfers and travel tips.
---
In this Turkey currency guide we take a look at :
---
Turkish Lira (TRY) general currency information
---
What is the Turkish Lira currency code and symbol?
The three letter currency code for the Turkish Lira is TRY and the symbol is ₺.
---
Which countries use the Turkish Lira?
It is the domestic currency in Turkey.
The lira is subdivided into 100 kuruş.
Global interest in the lira has picked up considerably since the turn of the millennium. By 2016, the lira was the 16th most traded currency in the world. It had been 30th most traded in 2001.
Precious metals remain an important cog in Turkey's economy. "Turkey is home to the entire gold value chain from mining and refining, to jewellery design and investment," says the World Gold Council, and this therefore links short and medium-term changes in the lira's value to the broader commodities cycle.
Short-term changes in the lira are also driven by risk sentiment. As a riskier, emerging market currency, the lira will fall in value against the major currencies of the world (especially JPY, USD, CHF, GBP and EUR) during periods of economic uncertainty or when geopolitical risk is elevated.
It is fair to say about the lira's long-term value that it is stuck in perpetual decline.
Ravaged by above-100% inflation, the lira lost 97% of its value against the dollar between the mid-1990s and early 2000s. In 2003, with a single dollar buying 1.5 million lira, the Turkish government decided to redenominate, and this took place in January 2005, striking six zeros from the lira.
Post-redenomination, the historic downtrend in the lira persists, barring some stability between 2005 and 2008.
Between January 2008 and January 2017, the lira lost 71% of its updated value as TRY/USD fell from its post-redenomination high of 0.8772 (USD/TRY 1.14) to its post-redenomination low of 0.2538 (USD/TRY 3.94).
---
Turkish Lira (TRY) in the markets
By early October, the Turkish lira had stabilized, albeit at low levels, following a full-on crisis in August, during which the lira fell at an alarming rate.
Between January and August 13th, the lira lost 46 percent of its value. By October 8th (the day of this report), at a rate of 6.1 to the US dollar, the lira's loss for the year was down to 38 percent — better, but still disturbing.
Reasons for lira weakness are aplenty, and include high inflation, which neared 25 percent for the year to September; a deterioration in Washington-Ankara relations; threats to global trade from this year's massive US tariffs; suspicions of political interference in matters of monetary policy; and firmer US yields and the firmer dollar, which make foreign loan repayments more expensive.
In October, ING warned against holding emerging market currencies like the lira; it suspected trade tensions would return following November's US mid-term elections.
The interactive chart below shows the USD to TRY exchange rate for the previous 3 months with rate alerts for days when the exchange rate moved up or down significantly or for 30 day highs and lows.
---
USDTRY currency converter
---
Travel, Currency and Money saving tips for Turkey
In Turkey cash machines that dispense Lira are everywhere, usually with around a 2% conversion, and probably a $5 transaction fee from your bank per transaction. The Euro is accepted in some places, and the American dollar almost nowhere. Turkey businesses have a bit of a 'get a little more if you can' attitude so check your bills and if you would prefer not using your credit card perhaps purchase a Prepaid Travel Card before leaving. The Turkish haggle so if you are a stern haggler you can get items up %40 of the price initially quoted.
In the touristy areas and you look like a tourist you will be flocked by people trying to sell you all manner of things. If you do not want anything they offer it is fine to ignore them, they will eventually move onto the next tourist. Drink bottled water, its cold and cheap and since it can be hot all the time in Turkey have some on you at all times to avoid dehydration.
Public buses are a good and economical way to travel between cities in Turkey, but they are not as comfortable as intercity trains in Europe. The buses are generally 20-30 passengers and serve both as regional transportation and city buses which means people get on and off, paying for driver for the distance they travel.  You can purchased a guaranteed seat, but when you board you may find it full.  Just get the driver to ensure you get a seat.
Travel money for Turkey
Save money and time by Ordering your Turkish Lira online from Travelex, you get better rates and can pick up the TRY cash locally or even on travel day at the airport.
Another popular option is to use a Pre-paid Travel Card. Your Debit/Credit Card provider will charge you 2% from market mid-rate, but your bank may also charge an extra 3% as an "Overseas Transaction Charge" plus "Overseas ATM" fees for withdrawing cash.
For card purchases if offered a choice of currencies always select to Pay in Turkish Lira otherwise you may get much worst exchange rates.
Compare Travel Money Exchange Rates
vs the Banks
USD

$1,000 → Spend Turkish lira (TRY)
Provider
Spend

Amount

USD

Exchange Rate
Cost
Reviews
Links to Offers

Travelex Online US

₺4721.10

TRY

Top Provider

4.7211
18.85%

HSBC

₺4673.90

TRY

₺47 less

4.6739
19.66%

Banks - Average Rate

₺4611.27

TRY

₺110 less

4.6424
20.74%

Wells Fargo Bank

₺4580.42

TRY

₺141 less

4.6739
21.27%

U.S. Bank

₺4579.50

TRY

₺142 less

4.5795
21.28%
Travelex Online US: rate, rating & reviews
From amount:
$1,000 USD
To amount:
₺4721.10

TRY

Exchange Rate:
4.7211
Total Cost:
18.85% (against USD/TRY mid-rate: 5.8178)
Fees:
$0
Timestamp:

Rate Fetched: Tue Aug 14 2018 15:00:04 GMT+0000 (UTC)

Rating:
: 4.3/5.0
Reviews:
HSBC: rate, rating & reviews
From amount:
$1,000 USD
To amount:
₺4673.90

TRY

Exchange Rate:
4.6739
Total Cost:
19.66% (against USD/TRY mid-rate: 5.8178)
Fees:
$0
Timestamp:
10:09 Local
Rating:

: /5.0
Reviews:
Banks - Average Rate
Banks - Average Rate :
From amount:
$1,000 USD
To amount:
₺4611.27

TRY

Exchange Rate:
5.0906
Total Cost:
20.74% (against USD/TRY mid-rate: 5.8178)
Fees:
$10
Wells Fargo Bank: rate, rating & reviews
From amount:
$1,000 USD
To amount:
₺4580.42

TRY

Exchange Rate:
4.6739
Total Cost:
21.27% (against USD/TRY mid-rate: 5.8178)
Fees:
Minimum 20 USD
Timestamp:
10:09 Local
Rating:

: /5.0
Reviews:
Visit
Wells Fargo Bank
U.S. Bank: rate, rating & reviews
From amount:
$1,000 USD
To amount:
₺4579.50

TRY

Exchange Rate:
4.5795
Total Cost:
21.28% (against USD/TRY mid-rate: 5.8178)
Fees:
$0
Timestamp:
10:09 Local
Rating:

: /5.0
Reviews:
Visit
U.S. Bank
Sending a LARGER foreign transfer? Request a free multiple-vendor quote:
Get Quotes
Turkey Trip Checklist
Compare TRY travel cash rates - probably why you are here!
Search Hotel deals - Save on your accomodation in Turkey
Lonely Planet - world's best travel guide (coupon and deals)
---
Sending money to Turkey
When searching around for information on how to get a good exchange rate when sending money to Turkey you need to start with finding out the latest Turkish Lira foreign-transfer exchange rate.
Then compare your bank's exchange rates to several licensed FX providers exchange rate and fees to see how much you can save (we make that calculation easy here).
What prime property does $US1m buy in Istanbul?
The area (㎡) of prime property that $US1million buys in Turkey's capital city Istanbul in Q1 2018 is 110㎡.
This is compared to equivalent areas for Hong Kong 22㎡, London 27㎡, Singapore 37㎡, Paris 45㎡, Shanghai 50㎡, Tokyo 70㎡, Berlin 74㎡, Mumbai 94㎡, Dubai 138㎡ and San Paulo 172㎡.
---
Get a better deal for foreign transfers to Turkey
When sending money to Turkey it's important to compare your bank's rates & fees with those we have negotiated with our partner money transfer providers. To get a better deal you should follow these 4 simple steps :
Open an account with a BER reviewed FX provider (id docs may be required)
You specify the local or Turkish Lira amount you want to transfer
Make a local currency domestic transfer for the requested amount to the provider's bank account in your country
Once your funds are received by the provider the converted TRY amount will be transfered to the recipient account you specify in Turkey.
Use our Send to TRY calculator to compare the exchange rates of FX specialist providers rates versus your bank's standard rates you can hopefully save around 5% and maybe more - end result is more Turkish Lira deposited into the recipient bank account and less margins and fees kept by the banks!
Compare Foreign Transfers
vs the Banks
Send
USD

$10,000 → Receive TRY
Provider
Receive

Amount

TRY

Exchange Rate
Cost
Reviews
Links to Offers

OFX

₺57,653

TRY

5.7653
1.08%

Visit

Site

Wells Fargo Bank

₺56,455

TRY

5.6557
3.14%

HSBC

₺56,414

TRY

5.6499
3.21%

Banks - Average Rate

₺56,069.75

TRY

5.6398
3.8%

Bank of America

₺55,705

TRY

5.6268
4.43%

U.S. Bank

₺55,705

TRY

5.6268
4.43%
OFX: rate, rating & reviews
From amount:
$10,000 USD
To amount:
₺57,653

TRY

Exchange Rate:
5.7653
Total Cost:
1.08% (against USD/TRY mid-rate: 5.8285)
Timestamp:

Rate Fetched: Mon Oct 15 2018 08:05:46 GMT+0000 (UTC)

Rating:
: 4.8/5.0
Reviews:
Visit
OFX
Wells Fargo Bank: rate, rating & reviews
From amount:
$10,000 USD
To amount:
₺56,455

TRY

Exchange Rate:
5.6557
Total Cost:
3.14% (against USD/TRY mid-rate: 5.8285)
Difference:

₺1,198 TRY less than using

OFX

Timestamp:
10:09 Local
Rating:

: /5.0
Reviews:
Visit
Wells Fargo Bank
HSBC: rate, rating & reviews
From amount:
$10,000 USD
To amount:
₺56,414

TRY

Exchange Rate:
5.6499
Total Cost:
3.21% (against USD/TRY mid-rate: 5.8285)
Difference:

₺1,239 TRY less than using

OFX

Timestamp:
10:09 Local
Rating:

: /5.0
Reviews:
Visit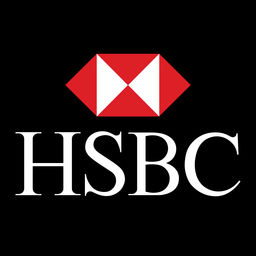 HSBC
Banks - Average Rate
Banks - Average Rate :
From amount:
$10,000 USD
To amount:
₺56,069.75

TRY

Exchange Rate:
5.6153
Total Cost:
3.8% (against USD/TRY mid-rate: 5.8285)
Difference:

₺1,583 TRY less than using

OFX
Bank of America: rate, rating & reviews
From amount:
$10,000 USD
To amount:
₺55,705

TRY

Exchange Rate:
5.6268
Total Cost:
4.43% (against USD/TRY mid-rate: 5.8285)
Difference:

₺1,948 TRY less than using

OFX

Timestamp:
10:09 Local
Rating:

: /5.0
Reviews:
Visit
Bank of America
U.S. Bank: rate, rating & reviews
From amount:
$10,000 USD
To amount:
₺55,705

TRY

Exchange Rate:
5.6268
Total Cost:
4.43% (against USD/TRY mid-rate: 5.8285)
Difference:

₺1,948 TRY less than using

OFX

Timestamp:
10:09 Local
Rating:

: /5.0
Reviews:
Visit
U.S. Bank
Sending a LARGER foreign transfer? Request a free multiple-vendor quote:
Get Quotes
---
---
TRY/USD - Turkish Lira to United States Dollar - 10 Year History
| Date | Exchange Rate | Period |
| --- | --- | --- |
| 07 Oct 2018 | 0.1622 | 1 Week |
| 14 Sep 2018 | 0.1621 | 1 Month |
| 17 Apr 2018 | 0.2443 | 6 Months |
| 14 Oct 2017 | 0.2752 | 1 Year |
| 14 Oct 2016 | 0.3236 | 2 Years |
| 15 Oct 2013 | 0.5037 | 5 Years |
| 16 Oct 2008 | 0.6686 | 10 Years |
TRY/EUR - Turkish Lira to Euro - 10 Year History
| Date | Exchange Rate | Period |
| --- | --- | --- |
| 07 Oct 2018 | 0.1407 | 1 Week |
| 14 Sep 2018 | 0.1394 | 1 Month |
| 17 Apr 2018 | 0.1974 | 6 Months |
| 14 Oct 2017 | 0.2328 | 1 Year |
| 14 Oct 2016 | 0.2949 | 2 Years |
| 15 Oct 2013 | 0.3723 | 5 Years |
| 16 Oct 2008 | 0.4973 | 10 Years |
TRY/GBP - Turkish Lira to British Pound Sterling - 10 Year History
| Date | Exchange Rate | Period |
| --- | --- | --- |
| 07 Oct 2018 | 0.1236 | 1 Week |
| 14 Sep 2018 | 0.1241 | 1 Month |
| 17 Apr 2018 | 0.1709 | 6 Months |
| 14 Oct 2017 | 0.2071 | 1 Year |
| 14 Oct 2016 | 0.2655 | 2 Years |
| 15 Oct 2013 | 0.3150 | 5 Years |
| 16 Oct 2008 | 0.3871 | 10 Years |
TRY/JPY - Turkish Lira to Japanese Yen - 10 Year History
| Date | Exchange Rate | Period |
| --- | --- | --- |
| 07 Oct 2018 | 18.4429 | 1 Week |
| 14 Sep 2018 | 18.1686 | 1 Month |
| 17 Apr 2018 | 26.1437 | 6 Months |
| 14 Oct 2017 | 30.7693 | 1 Year |
| 14 Oct 2016 | 33.6932 | 2 Years |
| 15 Oct 2013 | 49.5302 | 5 Years |
| 16 Oct 2008 | 67.4084 | 10 Years |
TRY/AUD - Turkish Lira to Australian Dollar - 10 Year History
| Date | Exchange Rate | Period |
| --- | --- | --- |
| 07 Oct 2018 | 0.2299 | 1 Week |
| 14 Sep 2018 | 0.2267 | 1 Month |
| 17 Apr 2018 | 0.3145 | 6 Months |
| 14 Oct 2017 | 0.3488 | 1 Year |
| 14 Oct 2016 | 0.4248 | 2 Years |
| 15 Oct 2013 | 0.5287 | 5 Years |
| 16 Oct 2008 | 0.9888 | 10 Years |
TRY/CAD - Turkish Lira to Canadian Dollar - 10 Year History
| Date | Exchange Rate | Period |
| --- | --- | --- |
| 07 Oct 2018 | 0.2100 | 1 Week |
| 14 Sep 2018 | 0.2114 | 1 Month |
| 17 Apr 2018 | 0.3068 | 6 Months |
| 14 Oct 2017 | 0.3430 | 1 Year |
| 14 Oct 2016 | 0.4260 | 2 Years |
| 15 Oct 2013 | 0.5222 | 5 Years |
| 16 Oct 2008 | 0.7958 | 10 Years |