This is a foreign exchange guide to UAE, the United Arab Emirates Dirham currency plus sending AED transfers and travel tips.
---
In this UAE currency guide we take a look at :
---
United Arab Emirates Dirham (AED) general currency information
---
What is the United Arab Emirates Dirham currency code and symbol?
The three letter currency code for the United Arab Emirates Dirham is AED and the symbol is د.إ.
---
Which countries use the United Arab Emirates Dirham?
It is the domestic currency in UAE.
The United Arab Emirates dirham was introduced on 19 May 1973. It replaced the Qatar and Dubai riyal at par. The Qatar and Dubai riyal had circulated since 1966 in all of the emirates except Abu Dhabi, where the dirham replaced the Bahraini dinar at 1 dirham = 0.1 dinar. Before 1966, all the emirates that were to form the UAE used the Gulf rupee. As in Qatar, the emirates briefly adopted the Saudi riyal during the transition from the Gulf rupee to the Qatar and Dubai riyal. It is pegged to the U.S. dollar for most of the time. Since November 1997, the dirham has been pegged to the 1 U.S. dollar = 3.6725 dirhams, which translates to approximately 1 dirham = 0.272294 dollar.
The name Dirham derives from the Greek word Drachmae, literally meaning "handful", through Latin. Due to centuries of old trade and usage of the currency, dirham survived through the Ottoman Empire.
The dirham is pegged to the US dollar at a rate of 3.67 AED to 1 USD. This means that the dirham will always follow the dollar as it appreciates or depreciates. However, keep in mind that it is not pegged to other major currencies such as the GBP or the EUR, meaning that its rate in comparison with other currencies will fluctuate every day.
When you want to understand what affects the exchange rate between the AED and another currency, you need to understand what affects the exchange rate between the other currency and the Australian dollar.
---
United Arab Emirates Dirham (AED) in the markets
All the Gulf Cooperation Council (GCC) countries, excluding Kuwait, have their currencies pegged to the US dollar. The UAE dirham has been fixed at a rate of around 3.6725 to $1 since 1997.
The interactive chart below shows the HKD to AED exchange rate and trend for the previous 3 months:
HKD/AED at

0.4724

is

trading 0.4% above

the 90-day average

0.4704

with a range

0.4682

to

0.473

. ALERT: HKD/AED has dropped to 14-DAY LOWS.
28-Jan-2020
16:NY
21:LON
08:SYD+1d
Travel, Currency and Money saving tips for UAE
For most people, the United Arab Emirates means just one place: Dubai, the sci-fi-esque city of iconic skyscrapers, palm-shaped islands, city-sized malls, indoor ski slopes and palatial beach resorts. But beyond the glitter awaits a diverse mosaic of six more emirates, each with its own character and allure.
The United Arab Emirates (UAE) is an oil-rich country strategically located between Europe and East Asia with a large expat community. The UAE has become a very wealthy country with a strong and stable currency, the dirham.
Abu Dhabi is the island capital of the Emirates and positions itself as the arts and cultural centre of the UAE. With the stunning newly opened Louvre Abu Dhabi Museum on Saadiyat island, it cements this title. Beyond the glitzy hotels there is Dubai, a shopping mecca with its city sized malls. North of Dubai Sharjah, does arts and heritage well, whilst further north again, Ajman provides glimpses of the pre-oil days.
Dubai.
What currency is used in United ARAB Emirates?
The currency is the UAE dirham (Dhs). Visa and Mastercard is widely accepted in the expat touristy areas of Abu Dhabi and Dubai. Elsewhere be sure to have some cash. While many smaller businesses and taxis now take cards, again, you will need cash at some point on your travels. ATMs are widespread and you'll see some familiar names like Citi and HSBC.
Bargaining isn't as much a part of the culture in the UAE as it is elsewhere in the Middle East. Malls and shops are all fixed price. It's only in the souqs where you can try out your bargaining skills.
How to get around in United Arab Emirates?
Taxis are decently priced, metered, ubiquitous and within emirates like Umm Al Quwain often the only way of getting around. Most drivers can also be hired by the hour. In that case, rates should be negotiated unless fixed fees are set in place. In Dubai, for instance, the fee for six hours is Dhs300, for 12 hours Dhs500. Most cabs can also be engaged for long-distance travel to other emirates, in which case you should negotiate the fee at the beginning of the trip.
Although there are city buses in Abu Dhabi, Al Ain and Sharjah, their destinations are either stated in Arabic script only or not at all, so they are used almost exclusively by Asian migrant workers. There are not many buses in the other emirates. Locals take their cars, and tourists tend to take taxis. In Dubai, tourists can conveniently get to most attractions by metro, which is an aerial railway across large sections of the city with great views.
Dubai.
There are no public ferries between emirates. There is talk of starting a water-taxi service between Dubai and Sharjah, though as of late 2018, it wasn't yet operational.
Having your own wheels is a great way to see the UAE, allowing you to get off the major highways and to stop as you please. Well-maintained multi-lane highways link the cities, often lit along their entire length. For off-road driving, you need a 4WD. If you have a breakdown, call the Arabian Automobile Association. To hire a car, you'll need a passport, a credit card and a valid driving licence. International driving licences are not usually compulsory, but it's better to have one.
The UAE has no train network.
Entry criteria to note
If you are travelling on an Australian passport showing 'X' (indeterminate/intersex/unspecified) in the sex field, you will not be permitted to enter the United Arab Emirates
You must declare cash money, including travellers cheques, above AED 100,000, or the equivalent in other currencies.
Sheikh Zayed Mosque.
Travel tips for United Arab Emirates.
Watch the setting sun from the sand or the sea against a backdrop of Dubai's most iconic landmarks at Kite Beach. With uninterrupted views of the Arabian Gulf on one side, the twinkling city skyline on another, and a flurry of kite surfers on all sides, Kite Beach promises a beautiful end to any day.
The coasts are hot and muggy in the summer (40–45°C/104–113°F); while the interior is dry, and visiting at this time is almost impossible for Europeans. Even the country's inhabitants prefer to stay in air-conditioned rooms during the day in July and August, or they go on holiday to cooler countries. For that reason, the main time to go is winter (Oct–Apr), when the climate is mild and the days sunny. Maximum temperatures of 25–35°C (77–95°F), nights 17–20°C (62–68°F).
Travel money for UAE
Save money and time by Ordering your United Arab Emirates Dirham online from Travelex, you get better rates and can pick up the AED cash locally or even on travel day at the airport.
Another popular option is to use a Pre-paid Travel Card. Your Debit/Credit Card provider will charge you 2% from market mid-rate, but your bank may also charge an extra 3% as an "Overseas Transaction Charge" plus "Overseas ATM" fees for withdrawing cash.
For card purchases if offered a choice of currencies always select to Pay in United Arab Emirates Dirham otherwise you may get much worst exchange rates.
UAE Trip Checklist
Compare AED travel cash rates - probably why you are here!
Lonely Planet - world's best travel guide (coupon and deals)
---
Sending money to UAE
When searching around for information on how to get a good exchange rate when sending money to UAE you need to start with finding out the latest United Arab Emirates Dirham foreign-transfer exchange rate.
Then compare your bank's exchange rates to several licensed FX providers exchange rate and fees to see how much you can save (we make that calculation easy here).
Is the Emirati dirham freely exchangeable?
The United Arab Emirates (UAE) has a dense network of both domestic and foreign bank branches, which makes overseas money transfers to the UAE and transferring money from the UAE relatively simple. The Emirati dirham (AED) can be freely exchanged into foreign currencies and there are few constraints on foreign capital flows.
Buying Property - What can you buy for...
(US$, April 2018)
$220,000 - A studio apartment in the Gate Tower on Al Reem Island
$475,000 - A two-bed apartment with sea view in the Al Muneera development on Al Raha Beach
$5.4m - A five bed villa with pool in The Residences on Saadiyat Island
Note: Buyers in Abu Dhabi incur registration and transfer fees totalling 3-4%, with agents charging another 2%, typically.
---
Get a better deal for foreign transfers to UAE
When sending money to UAE it's important to compare your bank's rates & fees with those we have negotiated with our partner money transfer providers. To get a better deal you should follow these 4 simple steps :
Open an account with a BER reviewed FX provider (id docs may be required)
You specify the local or United Arab Emirates Dirham amount you want to transfer
Make a local currency domestic transfer for the requested amount to the provider's bank account in your country
Once your funds are received by the provider the converted AED amount will be transfered to the recipient account you specify in UAE.
Use our Send to AED calculator to compare the exchange rates of FX specialist providers rates versus your bank's standard rates you can hopefully save around 5% and maybe more - end result is more United Arab Emirates Dirham deposited into the recipient bank account and less margins and fees kept by the banks!
HKD to AED
International Money

Transfers
Foreign Transfer Providers
Receive AED(د.إ)

Exchange

Rate
Fee HKD
Total Cost

Deal

Links

د.إ

23,490
0.4698
0
0.51%

د.إ

23,095
0.4619
0 for BER users (normally $15)
2.18%

د.إ

22,852
0.4575
50
3.21%

Banks - Average Rate

د.إ

22,607
0.4526
55
4.25%

د.إ

22,539
0.4515
HK$80
4.54%

Citibank

International

Money Transfers

د.إ

22,430
0.4487
12
5%

Your amount above the WorldRemit HKD2000 maximum
Visit WorldFirst
WorldFirst: Foreign Transfer HKD→AED
From Amount (HKD)
HK$50,000
Fee:
Exchange Rate:
0.4698

(0.51% from mid-rate)

To Amount (AED)

د.إ

23,490
Total Cost:
0.51%
Time:
1:07 Local
Transfer Speed:
1-2 days
Services:
Bank Transfers - Online & Phone, Foreign Currency Accounts
Rating:
: 4.6/5.0
Reviews:
Visit OFX
OFX: Foreign Transfer HKD→AED
From Amount (HKD)
HK$50,000
Fee:
0 for BER users (normally $15)
Exchange Rate:
0.4619

(2.18% from mid-rate)

To Amount (AED)

د.إ

23,095
Total Cost:
2.18%
Difference:
Time:

Rate Fetched: Tue Jan 28 2020 00:16:43 GMT+0000 (UTC)

Transfer Speed:
1-2 days
Services:
Bank Transfers - Online & Phone, Foreign Currency Accounts
Rating:
: 4.8/5.0
Reviews:
DBS Bank: Foreign Transfer HKD→AED
From Amount (HKD)
HK$50,000
Fee:
50
Exchange Rate:
0.4575

(3.11% from mid-rate)

To Amount (AED)

د.إ

22,852
Total Cost:
3.21%
Difference:
Time:
1:07 Local
Transfer Speed:
2-3 days
Services:
Online, Branch, Bank Transfers
Rating:

: /5.0
Reviews:
Foreign Transfer HKD→AED
From Amount (HKD)
HK$50,000
Fee:
55
Exchange Rate:
0.4538

(3.9% from mid-rate)

To Amount (AED)

د.إ

22,607
Total Cost:
4.25%
Difference:
Transfer Speed:
2-3 days
Services:
Online, Branch, Bank Transfers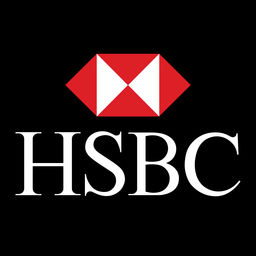 HSBC: Foreign Transfer HKD→AED
From Amount (HKD)
HK$50,000
Fee:
HK$80 HKD

(Minimum fee)

Exchange Rate:
0.4515

(4.38% from mid-rate)

To Amount (AED)

د.إ

22,539
Total Cost:
4.54%
Difference:
Time:
1:07 Local
Transfer Speed:
2-3 days
Services:
Online, Branch, Bank Transfers
Rating:

: /5.0
Reviews:
Citibank: Foreign Transfer HKD→AED
From Amount (HKD)
HK$50,000
Fee:
12
Exchange Rate:
0.4487

(4.98% from mid-rate)

To Amount (AED)

د.إ

22,430
Total Cost:
5%
Difference:
Time:
1:07 Local
Transfer Speed:
2-3 days
Services:
Online, Branch, Bank Transfers
Rating:

: /5.0
Reviews:
Visit WorldRemit
WorldRemit: Foreign Transfer HKD→AED
From Amount (HKD)
HK$50,000
Fee:
Transfer Speed:
1 day
Services:
Bank Transfers & Cash Pickup - Online only
Rating:
: 4.5/5.0
Reviews:
United Arab Emirates Dirham to United States Dollar - Historical Rates
United Arab Emirates Dirham to Euro - Historical Rates
United Arab Emirates Dirham to British Pound Sterling - 10 Year History
United Arab Emirates Dirham to Australian Dollar - Historical Rates