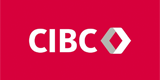 CIBC International Transfers
One of Canada's so-called "Big Five", the Canadian Imperial Bank of Commerce was formed by the merger in 1961 of the Canadian Bank of Commerce and the Imperial Bank of Canada and is seen as a trusted banking institution.
CIBC has been improving their client platform in recent years with "global capabilities" with the aim of allowing their customers to move money across borders just as easily as making a domestic wire transfer.
So let's talk about how CIBC's international money transfer services meet customers' needs.
CIBC does not publish their exchange rates publicly which is frustrating. Our BER International Money Transfer partners tend to offer guaranteed transparency on all conversions.
When you get a quote for your Global Money Transfer from CIBC on their website or in-app, you can also see how the CIBC exchange rate but it can be difficult to then calculate how much you are being charged.
Our research shows that on average, CIBC's profit margin for foreign exchange rates is somewhere between 4 - 8%, depending on the amount you're sending, where you're sending it to and which currency will be received.
While all banks in Canada charge this markup, the extra amount being charged is much higher than it would be with an international money provider.
Compare CIBC Exchange Rates
The below comparison table makes it easy to calculate the Total Cost you are being charged from

CIBC and the possible savings of using other FX providers.
---
BER partners are the best & most trusted FX brands
We also compare popular bank exchange rates