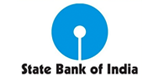 State Bank of India at a glance
State Bank of India is India's largest commercial bank and the world's largest player in the Indian rupee foreign exchange market. This unique position enables State Bank to offer the most competitive quote for Indian Rupees.
So when you remit money to India through State Bank of India, Sydney you can be assured that you have received the most Indian Rupees for your foreign currency. Further, the entire transfer is arranged for a small service fee0, irrespective of the amount to be transferred.
* You must be a customer of State Bank of India to use their exchange currency services.
Compare State Bank of India Exchange Rates
The below comparison table makes it easy to calculate the Total Cost you are being charged from

State Bank of India and the possible savings of using other FX providers.
---
BER partners are the best & most trusted FX brands
We also compare popular bank exchange rates