Instarem - SGD to USD Money Transfer Rates Compared
We compare SGD to USD transfer rates from

Instarem to other well established, regulated FX providers and banks to help you save when sending money or making an international payment from Singapore to United States.
The FX providers listed below can help you with the whole process, provide useful advice, online tools and most importantly bank-beating exchange rates & low or zero fees.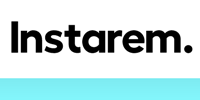 Instarem at a glance
Instarem provides fast, safe and cost effective cross border money transfer services for individuals and businesses, from the US, Canada, Australia, Hong Kong, Malaysia, Singapore and India to more than 25 countries.