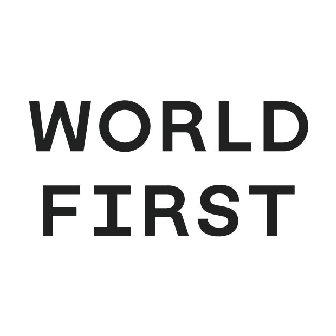 WorldFirst - Review and User Ratings
Considering WorldFirst for Foreign Transfers? Read the BER Review and browse 64 customer ratings to decide whether they are right for you.
---
---
WorldFirst - Reviewed by Best Exchange Rates
WorldFirst is a leading foreign exchange and international transfers provider offering a fast international payments process and industry best rates.
Simply open an account online, it only takes a couple of minutes, costs nothing and is obligation free. Compared with banks, you can usually save between 0.5% and 3% of the amount transacted – putting more money in your pocket.
WorldFirst keep you in touch with the status of your transfer and notify you at every stage of the process.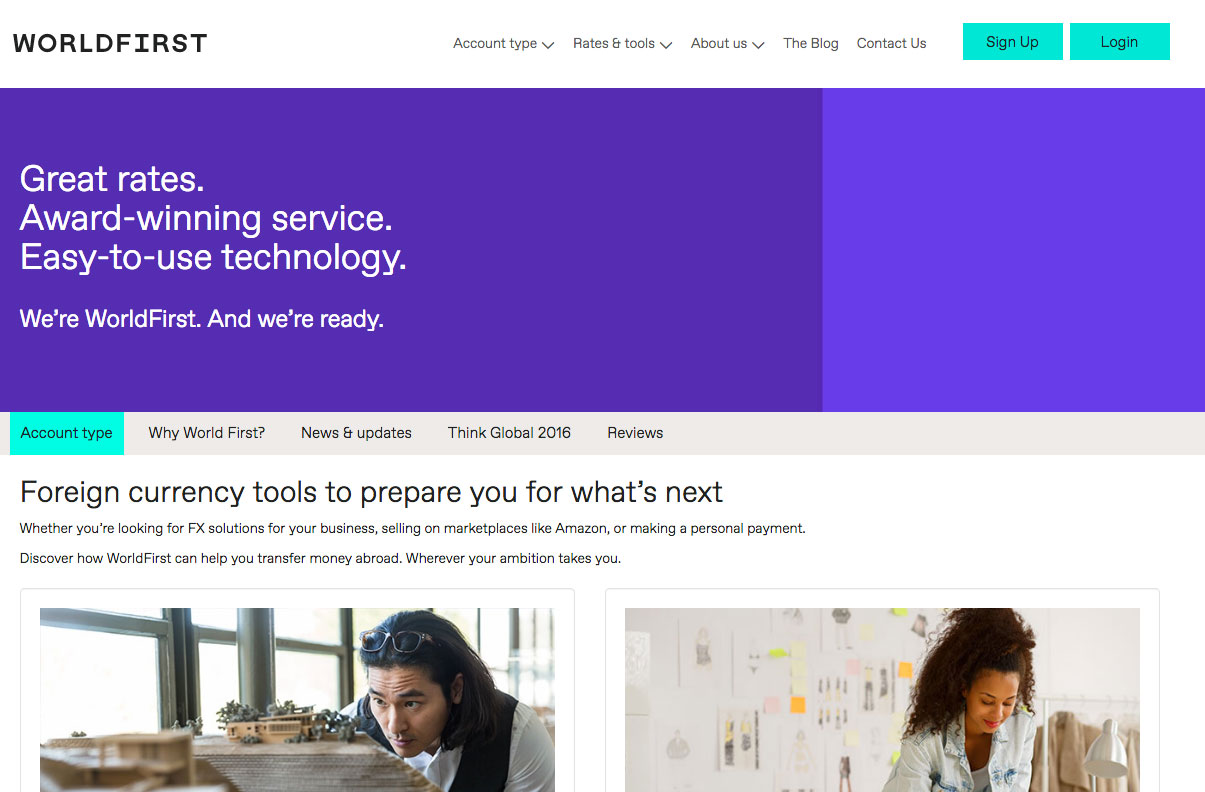 Contact WorldFirst and inform them you visited Best Exchange Rates and they'll guarantee you just that, the Best Exchange Rates when making an international money transfer or payment overseas for both individuals and businesses.
WorldFirst can make you considerable savings against the banks by providing more competitive exchange rates.
Promo coupon: BER negotiated better rates with WorldFirst.
---
WorldFirst - How it Works and FAQS
After you register via this promo link (to get your two fee-free deals) the steps to transfer via WorldFirst are as follows:
1. WorldFirst will call you to verify your identity and set up your online account, you can then monitor the rate in real-time.
2. When you are ready to do your transfer you simply login into the WorldFirst website and enter the details (Currency, Amount & Beneficiary Account) and then transfer the FROM amount to the WorldFirst bank account.
3. WorldFirst then send the money to the beneficiary foreign currency account at much better rates than you would get using your own bank.
4. WorldFirst notifies you when the funds have been received into the destination account.
No Cash, Cheques or Credit Cards Accepted
WorldFirst does not send cash or allow cash to be paid into its account. Using cash will result in the payment being stopped and the return of funds involves a lengthy process that includes a formal identification process.
WorldFirst does not accept cheques under any circumstances, for any currencies.


WorldFirst Exchange rates
WorldFirst deals with more than 60 global currencies with very competitive rate margins and generally offers the best or close to the best exchange rates in the market.
As with all foreign exchange providers their exchange rates get better the more you send, with margins often going under 0.7% once you are sending over GBP 50K.
WorldFirst do not charge Transfer Fees.
WorldFirst has one fees when using their online platform where you can send as little as £100 on a fee-free basis.
Occasionally, third-party banks may deduct a fee from your transfer before paying your recipient. This fee may vary and WorldFirst receives no portion of it. If you're concerned, simply talk to one of the WorldFirst team members to discuss your transfer as you may need to send extra to account for any possible bank imposed fees.
Time it takes for WorldFirst to receive funds from you
| From | Time |
| --- | --- |
| Australia(AUD) | 1 day |
| Canada (CAD) | 1-2 days |
| europe (EUR) | 1-2 days |
| Hong Kong (HKD) | 1 day |
| Japan (JPY) | 1-2 days |
| New Zealand (NZD) | 1 day |
| Singapore (SGD) | 1 day |
| USA (USD) | 1-2 days |
| UK (GBP) | 1 day |
---
Time it takes for the funds to reach your recipient
| From | Time |
| --- | --- |
| Australia(AUD) | 1 day |
| Canada (CAD) | 1-2 days |
| europe (EUR) | 1-2 days |
| Hong Kong (HKD) | 1-2 days |
| India (INR) | 2 days |
| Japan (JPY) | 1-2 days |
| New Zealand (NZD) | 1 day |
| Singapore (SGD) | 1 day |
| Thailand (THB) | 4 days |
| USA (USD) | 1 day |
| UK (GBP) | 1 day |
---
---
WorldFirst - User Ratings and Feedback
The below star review table make it easy to browse customer ratings & feedback from both BER users and Trustpilot so you can get an overall feeling for customer satisfaction with WorldFirst ... the good and the bad!
Browse


WorldFirst user ratings powered by

recommended
Dec 6, 2013
I had to trade some money from GBP to AUD. I was recommended to World First by Best Exchange Rates. The recommendation proved to be brilliant. I was dealt with on a very personal level and had everything explained, including trading risks. I was contacted by one person and never referred on without being asked or informed why. The service was excellent as were the staff and it all happened as they promised. Also I saved a few thousand pounds over what the banks wanted to charge ( or should I say exploit) me.
Dec 7, 2013
Hi jobob, good to hear you're happy with the WorldFirst service and that you found them via Best Exchange Rates plus took the time to share your positive experiences
The BER Team

best rate
Jan 6, 2016
I used World First to transfer cash back home, they got me the best rate and the service was really good. My brother also uses them for his companies foreign exchange and he raves about them!

très simple
Jan 2, 2013
Cette expérience n'aurait pas pu mieux se dérouler, et j'ai trouvé votre portail en ligne très simple d'utilisation. ch

ca marche bien
Nov 8, 2015
Votre équipe a toujours répondu à mes demandes, ce qui était particulièrement important étant donné qu'il s'agissait de ma première fois et que j'étais nerveux à l'idée d'envoyer de l'argent à une entité inconnue. merci

like the rate alerts
Apr 2, 2015
I have used World First for a number of years now. The thing I really like is they are very informative and open to helping you with your questions. If I need help I can always call them to speak to my dealer, John and he is always happy to help. Or as I do most of the time simply log to their online platform to book my deal. Every step of this deal booking process is captured and recorded on my online so at all times I know what is happening. My favorite is that I can set rate alerts when I need those high rates and someone from their office will call me. You don't see this type of service as much now days so I am very happy with World First.

awesome
Apr 9, 2014
World First offered great service and awesome rates. The other surprising thing was the advice they offered and level of service, they made me feel like their only customer no rushing me off the phone or asking me to deal online instead of calling. Great company couldn't recommend them more.

happy people
Nov 11, 2015
Best Exchange Rates put me onto World First – no looking back great service and rates – they only seem to employ happy people.
Dec 5, 2015
Hi Horatio, good to hear you're happy with the WorldFirst service, plus let us know we have another happy BER customer!

couldn't be happier
Oct 19, 2015
Easy registration, informed staff, great rates, easy platform. I send funds to NZ on a monthly basis and use the World First app on my I Phone and its done within 20 seconds, couldn't be happier. Have recommended them to a number of friends and will continue to do so!

great
May 22, 2015
Great rates and service – I always book my trades online and the money arrives on the other side. It's always the amount we agree with out any other fees being taken out. It' such an easy way of paying overseas.

friendly
Jul 18, 2016
Used BER to find the best rate, they sent me to World First. Couldn't get a better rate anywhere else and also the guys were so friendly when I was asking questions. I have told all my friends to use them and now they all do.
Jul 20, 2016
Hi Ross, thanks for the positive feedback for WorldFirst and BER!

the best
Apr 28, 2016
I first used them because of their rates, which are the best, I quickly learnt that it's about more than rates, the service and usability of the online part is great.

the best
May 28, 2016
Word First offered the best rates when compared to others. The team really know their stuff and where very happy to take to time to explain, even with all my questions.

use for my online store
Jan 28, 2017
I use Worldfirst for my online store. They set up a bank account for me in europe and the US, and helped me so much with my online business. My account manager is always there when I have any questions. I have saved so much money in currency fees and margins with Worldfirst. It made me realise just how much my bank was ripping me off before. Thanks Worldfirst!!
---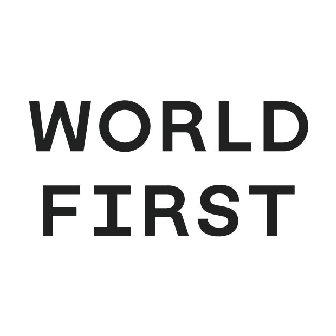 We hope this review and user feedback helped you consider whether WorldFirst is right for you. If you would like to suggest how we could improve this review or if you are already a customer of WorldFirst and would like to leave your own feedback for inclusion you can do so here.