Maximise your cash flow and limit your exposure to currency movements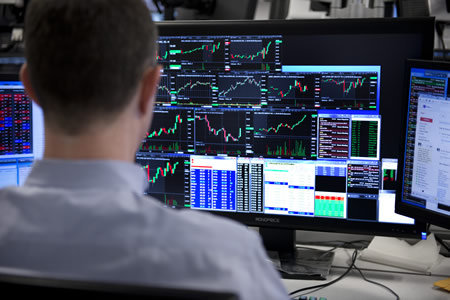 An area where currency brokers can help is with the deployment of risk management strategies and tools. Brokers are able to offer international money transfer services which many banks don't provide, like forward contracts and order types. The way you chose to manage your transfer may depend on how much you're moving and where you're sending the money to, but a currency broker will be able to assess your situation and ensure you come up with the best solution.
If you've got a foreign currency exchange requirement coming up and want to employ risk management strategies to keep your funds secure, you may want to get in touch with a currency broker and discuss the options available to you.
Our BER partner brokers provide businesses advanced techniques to help manage their Forex risk and exposure:
Limit Orders – A limit order lets clients instruct their broker to buy or sell one currency for another currency at a target rate that is better than the current market rate.
Forward Exchange Contracts – A forward foreign exchange rate is the exchange rate at which one currency can be exchanged for another currency for settlement on a predetermined future date (maturity date).
FX Options – A foreign exchange option is an agreement that gives the buyer the right, but not the obligation, to enter into a foreign currency transaction at a pre-determined exchange rate ("strike price") on a pre-determined date in the future ("expiry date").
Read more about scenarios where the above techniques could come in handy for your business FX.

Best Exchange Rates
BER compares exchange rates from banks and FX specialists.
More Business FX guides from Best Exchange Rates
---
Disclaimer: Please note any provider recommendations, currency forecasts or any opinions of our authors should not be taken as a reference to buy or sell any financial product.