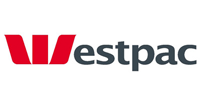 Compare Westpac Exchange Rates
The below comparison table makes it easy to calculate the Total Cost you are being charged from

Westpac and the possible savings of using other FX providers.
The table below shows Westpac exchange rates with the percentage of margin being charged from the market mid-rate when they were published.
Westpac Exchange Rates (% margins to midrate)
Note that the above carded rates from Westpac do not include any special BER deals that we have negotiated with some providers. To find these deals you can use the above exchange rate comparison tool.
---
BER partners are the best & most trusted FX brands
We also compare popular bank exchange rates