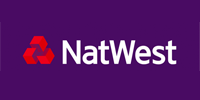 Natwest at a glance
According to the https://www.natwestinternational.com/ website there is no charge to convert money between currencies.
They then go onto say that "Any costs are built into the agreed rate applied to the Foreign Exchange transfer, which includes our margin. The margin applied varies depending upon how much you want to trade."
That type of hidden cost of Foreign Exchange is what BER makes easier to calculate here.
Compare Natwest Bank Exchange Rates
The below comparison table makes it easy to calculate the Total Cost you are being charged from

Natwest Bank and the possible savings of using other FX providers.
---
BER partners are the best & most trusted FX brands
We also compare popular bank exchange rates