TD Bank CAD to PLN - Compare & Save
Exchange rates available for foreign transfers and currency exchange always contain either a rate margin from the Latest CAD to zloty exchange rate (shown above) or a transaction fee and often both!
The below comparison table makes it easy to calculate the Total Cost you are being charged on TD Bank CAD to zloty currency rates and the possible savings of using different FX providers.
| Provider | Amounts | Rate | Total Cost | |
| --- | --- | --- | --- | --- |
| | | | | |
| | | | | |
| | | | | |
| | | | | |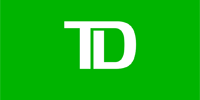 TD Bank Exchange Rates at a glance
TD Bank offer competitive exchange rates on over 50 foreign currencies for travel money and transfers via their online internet banking at their branches.
As usual non-cash rates for transfers are better than Travel Money (Cash) Rates. This reflects the costs and risks associated with shipping, handling and holding foreign currency in cash.
TD Bank publish their CAD and USD exchange rates here. These Non-Cash rates are available to TD bank clients only and apply to the conversion of paper and electronic instruments such as wire transfers, cheques, drafts, etc.
Multi-Vendor Quote
We can help you get an even better deal when sending a Large International Money Transfer.
Click below for the Request Quotes form and enter your transfer details (BER account required).
Save time and money - fewer websites to visit and you get a much better exchange rate & service.