WorldFirst at a glance
WorldFirst have combined their World Account and Corporate Account into a single new product. You can now collect, convert, manage and make payments from a single online platform. Plus access a host of financial products and view your currency account balances with ease.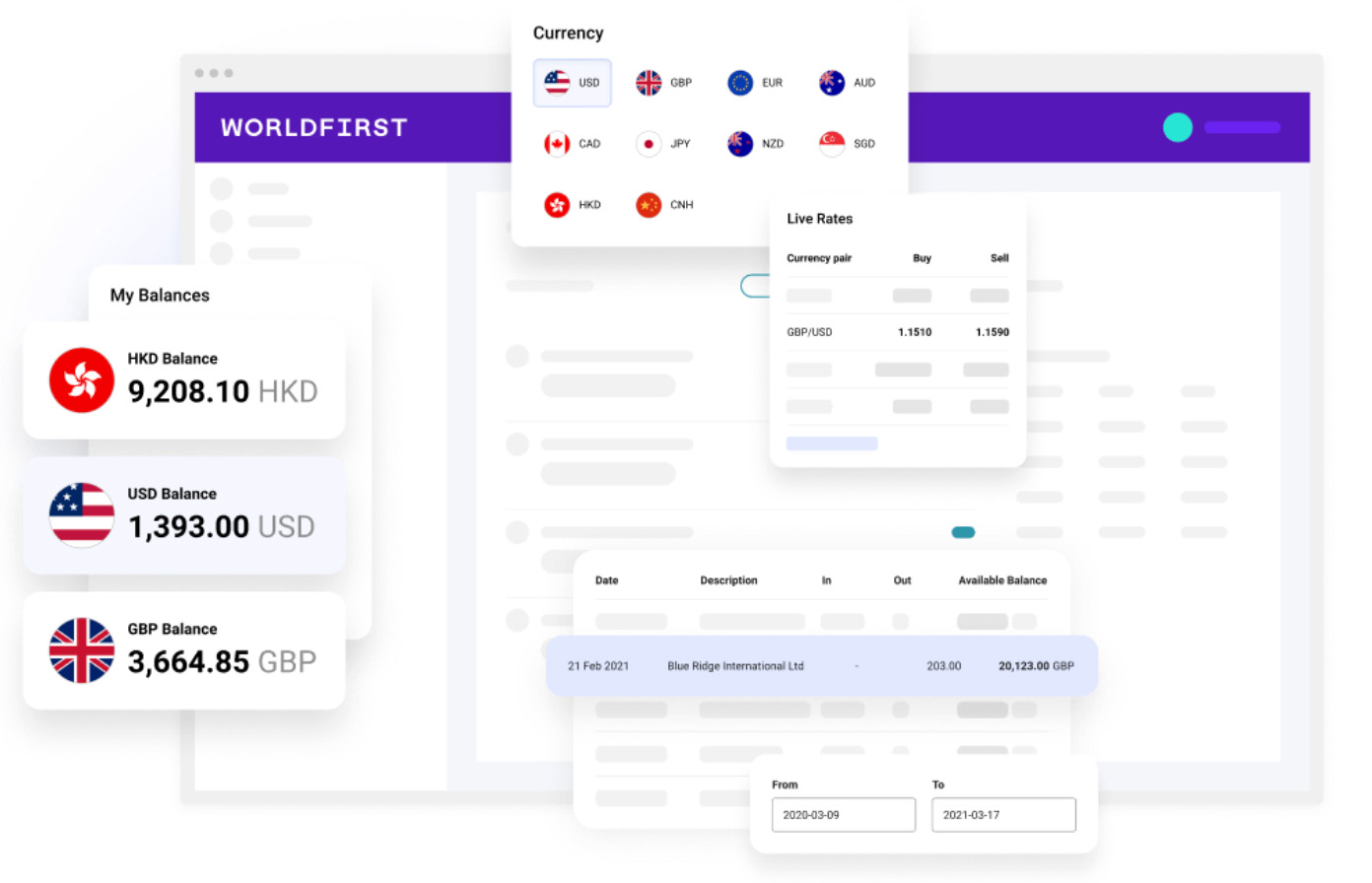 Business transfers - Great exchange rates with easy-to-use online platform help you to manage currency risk. Make the most of your money with WorldFirst business solutions.
Onlne Sellers - Receive your international marketplace earnings with a local currency account in GBP, EUR, CAD, USD, AUD, NZD, JPY and CNY.
Loading comparison rates...
WorldFirst Currencies & Fees
WorldFirst currently support the world's major currencies: GBP, USD, EUR, AUD, JPY, NZD, SGD, HKD, CNH, CAD, PLN, CZK, THB, DKK, MXN, AED, SAR, CHF, SEK, NOK, ZAR, RON, ILS, BGN, IDR, PKR, VND, MYR, PHP, HUF, BHD, BWP, KES, LKR, MAD, MUR, and TRY.
You can open currency accounts and collect funds in the following currencies: GBP, USD, EUR, AUD, JPY, NZD, SGD, HKD, CNH, CAD, PLN, AED and CHF. Our PLN, AED, SEK and CHF currency accounts are non-domiciled. Please note: that due to current sanctions, you are not able to access RUB.
WorldFirst charge a small $10 for payments under $10K. No payment fee is charged when converting between your WorldFirst accounts.
For more details on WorldFirst exchange rates, service and what their users think read our guide WorldFirst Foreign Transfers Reviewed.
---
BER partners are among the best & most trusted FX brands