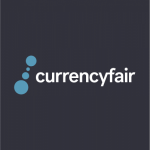 CurrencyFair - Review and User Ratings
Considering CurrencyFair for Foreign Transfers? Read the BER Review and browse 1682 customer ratings to decide whether they are right for you.
---
---
CurrencyFair - Reviewed by Best Exchange Rates
CurrencyFair is different to most of the other FX brokers out there. Their platform provides a peer-to-peer marketplace that ensures big savings on exchange rates and fees, and gives you more control and transparency than any other provider. They offer an efficient and safe alternative to ridiculous bank and broker charges.
CurrencyFair is headquartered in Ireland with employees in UK, Australia and Poland. Currently, 17 currencies are available to exchange – euro, Pound Sterling, US dollar, Australian dollar, Canadian dollar, Swiss Franc, Czech Koruna, Danish Krone, Hong Kong dollar, Hungarian Forint, Norwegian Krone, NZ dollar, Polish Zloty, Swedish Krona, Singapore dollar and South African Rand.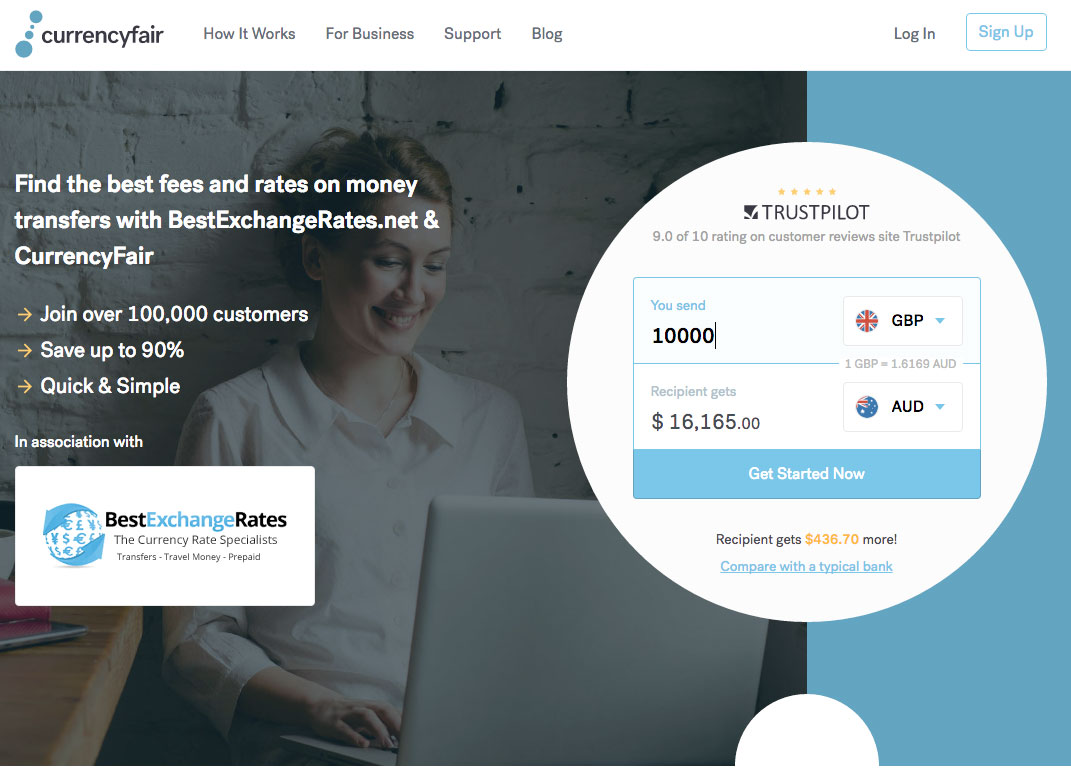 The company is regulated by both the Central Bank of Ireland (under the european Union Payment Services Directive) and by the Australian Securities and Investments Commission.
Contact CurrencyFair today and inform them you visited Best Exchange Rates and they'll guarantee you just that, the Best Exchange Rates when making an international money transfer or payment overseas for both individuals and businesses.
CurrencyFair can make you considerable savings against the banks by providing more competitive exchange rates.
Visit CurrencyFair for your first trade fee-free.
---
CurrencyFair - How it Works
Using the CurrencyFair platform can be a little more complicated so it's best suited to more advanced users who know what they are doing and understand the concept of an order-book or as CurrencyFair refeer to as the Exchange Queue.
The Exchange Queue allows you to specify the exchange rate that you'd like to buy or sell at rather just getting the rate the broker is offering. Of course whether you can get that rate depends on what other users of the peer-to-peer platform are offering on the other side of the currency pair.
---
How to send in money to your CurrencyFair account
If you want to simply Send In money in to CurrencyFair, we will keep the money in your CurrencyFair account until you want to exchange it. This means you will have to exchange the money manually in the "Exchange" area of CurrencyFair.
How Auto-Transactions work on CurrencyFair
If you choose to "Create an Auto-Transaction", you need to first send in money to your CurrencyFair account. They will automatically perform the currency exchange at the best rate availible on their platform and transfer the money out when it arrives. You should be aware that the exchange rate can go up or down between the time you set up the transaction and when the money arrives into your CurrencyFair and the exchange occurs. If the rate drops by more than 3% they will pause the Auto-Transaction and email you.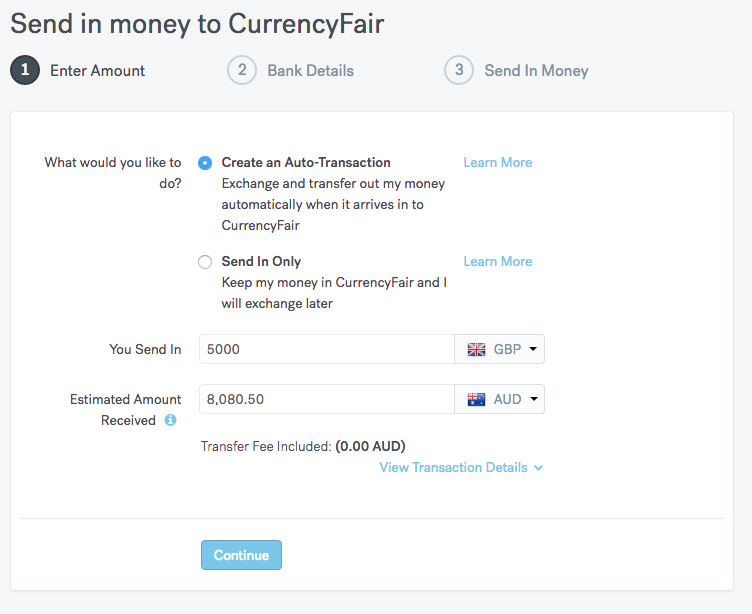 Always remember to include your reference number when sending in money to your CurrencyFair Account otherwise it'll take extra time to track your order, which may delay the overall process for you.
Pricing
CurrencyFair is a marketplace, so the exchange rates are set by its users. CurrencyFair charges 0.15% of the total amount exchanged when customers match each other. In the event that there are no customers providing a competitive rate for your exchange, CurrencyFair will step in and match with you. This results in a charge of 0.4% to 0.6% of the amount exchanged.
So depending on which way you're exchanging, and the activity on the marketplace at that time, you'll pay anywhere from nothing (0%) to 0.6%, plus a fixed €3 transfer fee. In fact it's possible, with CurrencyFair, to pay less than nothing. In other words, CurrencyFair exchange rates can be better than the true interbank or wholesale rate at any given time.
On average, customers at the moment pay around 0.38%, however as more and more people use CurrencyFair, this average rate will decrease.
What fees apply to Transfer Out?
CurrencyFair charges a small one-off fee for all transfers out. Depending on where you are sending from/to, there may be additional bank fees associated with your transfer. If any of the accounts that you are sending from/to are held in non-local currencies, for example USD account held in the UK, you can expect a fee to be taken by an intermediary and/or the receiving bank. Typically these fees are in the region of 25 USD (or equivalent), but they can vary. Note CurrencyFair transfers AED, CAD, ILS and ZAR from non-local accounts.
Generally CurrencyFair will be quicker than using your bank for traditional international bank transfers. It is quickest to send or transfer funds in the morning, as most banks have a cut-off time in the early afternoon, and transfers after that are not sent until the following day.
---
---
CurrencyFair - User Ratings and Feedback
The below star review table make it easy to browse customer ratings & feedback from both BER users and Trustpilot so you can get an overall feeling for customer satisfaction with CurrencyFair ... the good and the bad!
Browse


CurrencyFair user ratings powered by

very easy process
Jan 3, 2017
Used Currencyfair to transfer money from Ireland back to Australia and was very happy with the rate and easy to use website. Def recommended

Friendly and helpful
Feb 23, 2015
Friendly and helpful support, erverything went quickly and without a hitch. Great service.
---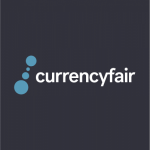 We hope this review and user feedback helped you consider whether CurrencyFair is right for you. If you would like to suggest how we could improve this review or if you are already a customer of CurrencyFair and would like to leave your own feedback for inclusion you can do so here.