What currency is used in Georgia?
The official currency of Georgia (country code: GE) is the Georgian lari, with symbol ლ and currency code GEL.
Travel money for Georgia
Save money and time by Ordering your Georgian lari online from Travelex, you get better rates and can pick up the GEL cash locally or even on travel day at the airport.
Another popular option is to use a Pre-paid Travel Card. Your Debit/Credit Card provider will charge you 2% from market mid-rate, but your bank may also charge an extra 3% as an "Overseas Transaction Charge" plus "Overseas ATM" fees for withdrawing cash.
For card purchases if offered a choice of currencies always select to Pay in Georgian lari otherwise you may get much worst exchange rates.
Travel Ideas and Money Tips for Georgia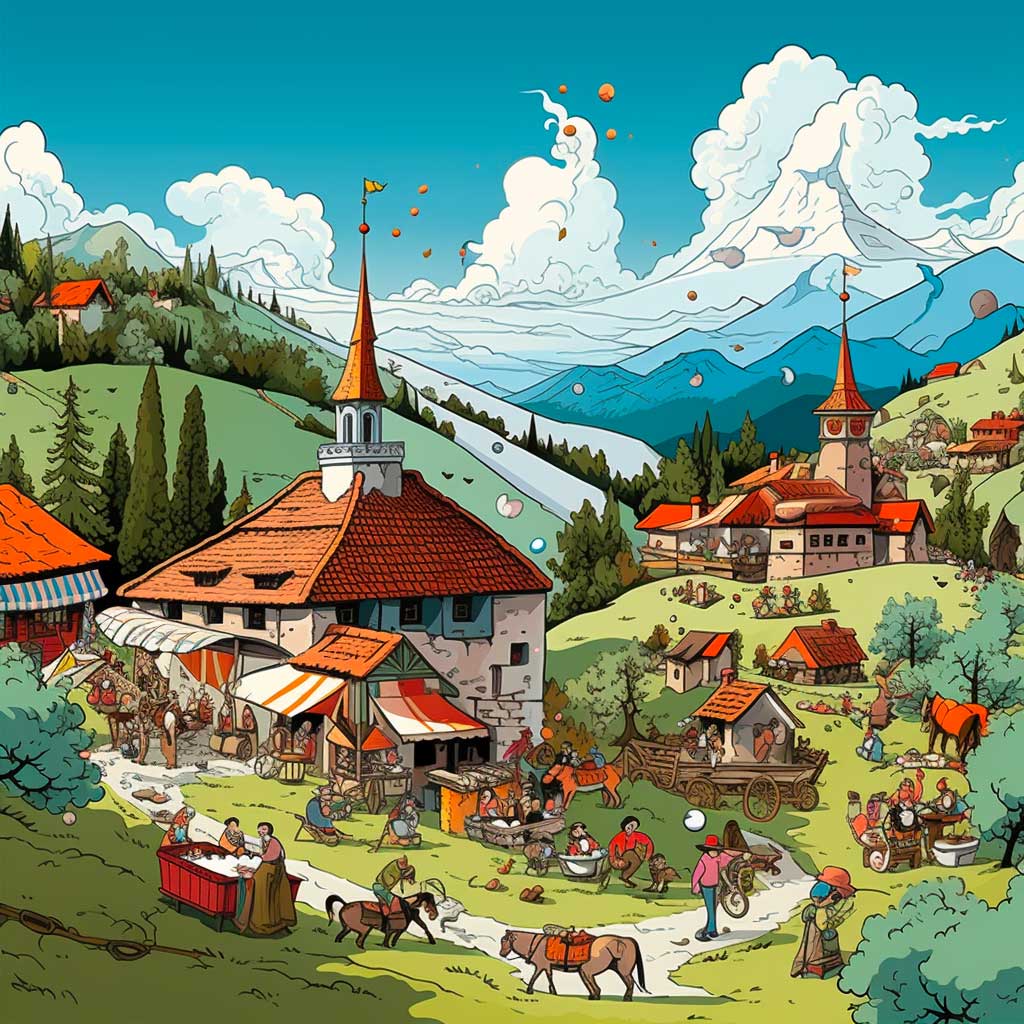 Georgia is a country in the Caucasus region of Eurasia. It is located at the crossroads of Western Asia and Eastern Europe, and is bordered by Russia to the north, Turkey and Armenia to the south, Azerbaijan to the east, and the Black Sea to the west. The capital and largest city is Tbilisi. The official language is Georgian, and the currency is the Georgian Lari.
Travel tips for Georgia
Bring comfortable walking shoes as many of the tourist sites in Georgia involve a lot of walking.

Learn some basic Georgian phrases, as English may not be widely spoken outside of the major cities.

Be prepared for a range of weather, as the climate can vary greatly depending on the region and time of year.

Try the local cuisine, which is known for its rich flavors and use of fresh ingredients, such as khinkali (dumplings), khachapuri (cheese-filled bread), and various meat dishes.

If you plan on traveling outside of the major cities, it's a good idea to hire a local guide who can help you navigate the country's more remote areas and provide insight into the local culture.

Bring cash as many places in Georgia still do not accept credit cards.

Be mindful of the culture and customs when visiting religious sites, such as removing shoes before entering a church and dressing modestly.

Don't forget to have a travel insurance with you.

Be prepared to be surprised by the friendliness and hospitality of the locals.

Enjoy the country's natural beauty, which includes the Caucasus Mountains, the Black Sea coast, and a diverse array of flora and fauna.
Frequently Asked Questions
What currency should I use in Georgia?
The domestic currency in Georgia is the Georgian lari.
What is the Georgian lari currency code and symbol?
The three letter currency code for the Georgian lari is GEL — symbol is ლ.
Which countries use the Georgian lari?
It is the domestic currency in &nbsp Georgia.
Is the Georgian lari a closed currency?
No, the Georgian lari is freely available and convertible. See guide: What is a closed currency?
What are equivalent amounts of USD and GEL?
USD
GEL
$ 1

ლ

2.7000
$ 5

ლ

13.50
$ 10

ლ

27.00
$ 20

ლ

54.00
$ 50

ლ

135.00
$ 100

ლ

270.00
$ 250

ლ

675.00
$ 500

ლ

1,350
$ 1,000

ლ

2,700
$ 2,000

ლ

5,400
$ 5,000

ლ

13,500
$ 10,000

ლ

27,000
$ 20,000

ლ

54,000
$ 50,000

ლ

135,000
$ 100,000

ლ

270,000
USD
GEL

$

0.3704
ლ 1

$

1.8520
ლ 5

$

3.7040
ლ 10

$

7.4080
ლ 20

$

18.52
ლ 50

$

37.04
ლ 100

$

92.60
ლ 250

$

185.20
ლ 500

$

370.40
ლ 1,000

$

740.80
ლ 2,000

$

1,852
ლ 5,000

$

3,704
ლ 10,000

$

7,408
ლ 20,000

$

18,520
ლ 50,000

$

37,040
ლ 100,000
More amounts
Converted at USD/GEL interbank rate, compare Send Money and Currency Exchange exchange rates.
Send Money to Georgia - Best Rates
To get a good (and fair) exchange rate when sending money to Georgia you need to find and compare exchange rates for International Money Transfers (IMTs).
The available FX rates for sending money abroad can be very different to the mid-market (wholesale) rate which you see reported online and in the News.
You should especially compare your own bank's exchange rates to those available from Money Transfer specialists to see how much you can save - we make that calculation easy in the below table.
---
Get a better deal for foreign transfers to Georgia
When sending money to Georgia it's important to compare your bank's rates & fees with those we have negotiated with our partner money transfer providers. To get a better deal you should follow these 4 simple steps :
Open an account with a BER reviewed FX provider (id docs may be required)
You specify the local or Georgian lari amount you want to transfer
Make a local currency domestic transfer for the requested amount to the provider's bank account in your country
Once your funds are received by the provider the converted GEL amount will be transfered to the recipient account you specify in Georgia.
Use the above calculator to compare the exchange rates of FX specialist providers rates versus your bank's standard rates you can hopefully save around 5% and maybe more - end result is more Georgian lari deposited into the recipient bank account and less margins and fees kept by the banks!
Expat Money & Business Guide to Georgia
Managing your money effectively while living and working abroad can be challenging, but there are several steps you can take to ensure that your finances are in order.
By following these tips and managing your money effectively, you can reduce financial stress and enjoy your experience living or doing business in Georgia.
Georgia for expats
Georgia is an increasingly popular destination for expats, thanks to its low cost of living, scenic beauty, and friendly locals.
The cost of living in Georgia can vary depending on the specific location and individual lifestyle. Generally, the cost of living in Georgia is lower than the national average in the United States. However, major cities like Atlanta can be more expensive. It would be helpful to compare the cost of living in a specific city or area of Georgia to your current location to get a better idea of the expenses you can expect.
Managing your finances in Georgia
Here we list some key points for expats and businesses to consider when managing financial dealings in Georgia:
Understand Georgian lari currency exchange rates: Exchange rates can have a big impact on your finances, so it is important to keep an eye on the GEL exchange rate and consider using a currency exchange service or a credit card that does not charge foreign transaction fees to get the best exchange rate.

Use a local Georgian lari bank account: A local GEL bank account can make it easier for you to manage your finances and pay bills while you are in Georgia. It may also be more convenient to use a local GEL bank account to make purchases and withdraw cash.

Research local laws and regulations: It is important to understand the local laws and regulations that apply to financial transactions in Georgia. This can help you avoid legal issues and ensure that you are complying with local requirements.

Consider the tax implications: It is important to understand the tax implications of living or doing business in Georgia. This can help you plan your finances and ensure that you are paying the correct amount of tax.

Seek financial advice: If you are unsure of how to manage your finances in Georgia, it is a good idea to seek the advice of a financial professional who is familiar with the local financial system. This can help you make informed decisions and avoid financial pitfalls.